Fans of Kdramas will certainly be familiar with these cute little red ginseng sticks frequently appearing in the middle of their favorite scenes. Meet CheongKwanJang, the most popular brand of Korean red ginseng that every Kdrama fan must try! Let's satisfy your curiosity and discuss everything you need to know about this famous Korean red ginseng brand, including all its benefits and where to buy them.
Korean Red Ginseng and All Its Miraculous Benefits
Kdramas have long embraced the trend of unique product placements within their scenes. From delivery apps, famous sun sticks, branded bakeries and cafes to fried chicken and kimchi brands, avid fans of Kdramas must have encountered at least 3 of these Korean products in their favorite Kdramas.
One of the most popular products you will often see in Kdramas is the Korean red ginseng brand. It is those distinct red sticks or pouches the characters carry as gifts or treats in popular Kdramas.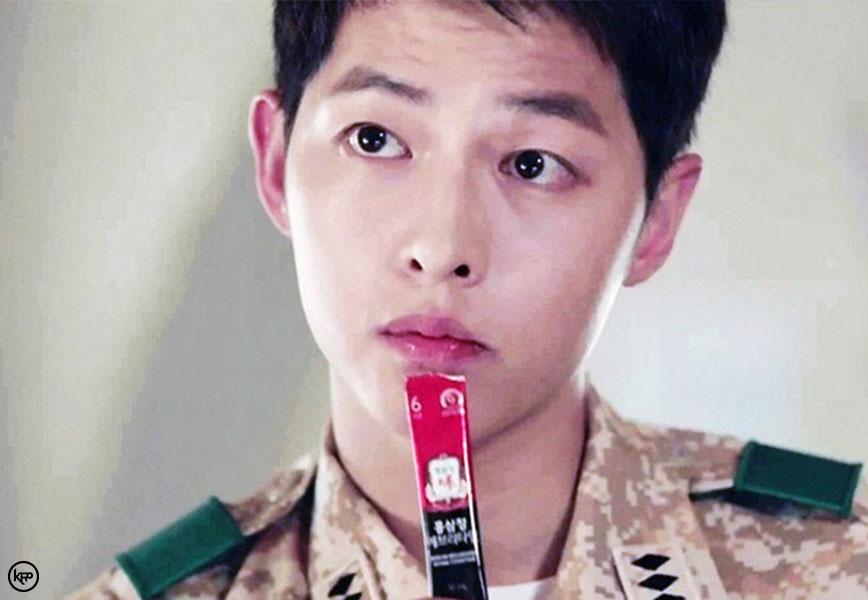 If you're wondering what those cute little red sticks are, it's CheongKwanJang, the renowned Korean red ginseng brand by Korea Ginseng Corporation (KGC). Founded in 1899, this Korean red ginseng brand provides multitudes of benefits for your health, including:
enhancing memory function against cognitive degradation due to the aging process,
promoting blood circulation by preventing blood platelet aggregation,
boosting the immune system,
slowing down the aging process by increasing antioxidant activities,
relieving fatigue in mind and body,
improving the health of post-menopausal women.
KGC's CheongKwanJang does not only offer Korean red ginseng sticks but also many alternative products from its brand. You can select from its wide variety of products and choose the ones you like the most.
Where to Buy CheongKwanJang: Most Popular Brand You Find in Kdramas
So, where to buy this amazing Korean red ginseng brand? This most popular Korean red ginseng brand in Kdramas is actually available on Amazon.
Here are the best selections of CheongKwanJang's best-selling Korean red ginseng products you can buy on Amazon.
Firstly, we have the Korean Red Ginseng Everytime 3000mg Sticks. This is the Korean red ginseng product you mostly see in Kdramas and the #1 best seller of the brand.
Its tiny little pack is easy to carry everywhere: you can take it straight from the pack or mix it with a cup of tea.
30 sticks of Korean Red Ginseng Everytime will cost you 115.97 USD.
Secondly is the CheongKwanJang Korean Red Ginseng Energy Boost Drink. It is an energy booster drink containing extracts of reishi mushrooms, jujube fruit, goji berry, and ginger.
This type of Korean red ginseng product from KGC brand is also famous in Kdramas. As it is an energy drink product that contains no caffeine, no artificial colors, is non-GMO, and vegan friendly, most Kdrama characters would offer this product as a treat or a gift.
A package of 30-pouch KCG red ginseng energy drinks costs 41.99 USD only.
If you are looking for a fancy gift for your VIP guests, KGC's CheongKwanJang has the best gift choice: CheongKwanJang Korean Red Ginseng Extract.
Containing 100% pure concentrated extract of Korean red ginseng, you can enjoy the product by taking one spoonful and eating it directly.
Still, for sweeter and more diverse ways of eating the red ginseng extract, you can add one spoonful of this fantastic product and mix it with your favorite tea or iced honey water.
Feel the refreshing and healthy energy of CheongKwanJang Korean Red Ginseng Extract and share them as a gift for only 209.99 USD.
Feel the luxury of premium Korean red ginseng benefits in CheongKwanJang Premium Organic Red Ginseng Extract.
Containing the pure extract of 6-year-old Asian Panax Ginseng Roots with top 2% premium-grade ginseng, this product includes all the luxurious benefits of red ginseng and more!
Furthermore, the premium version of CheongKwanJang extract is its brewing extraction process. This process helps you experience the benefits and taste of Korean red ginseng in its purest form.
Moreover, the ginsengs used for this premium Korean red ginseng brand were harvested at precisely 6 years. It allows the ingredients to fully mature with the most effective benefits compared to other products from other brands.
That is why CheongKwanJang Premium Red Ginseng Extract is slightly more expensive at 343.99 USD for a 30-pouch package.
What better product can help improve students' concentration than CheongKwanJang iPass Junior Tonic?
This product is a dietary supplement to boost students' memory and brain power, increase their stamina, reduce their stress, and improve their sleep quality.
Containing all-natural ingredients, 30 pouches of CheongKwanJang iPass Junior Tonic are available at 150.99 USD.
In addition to the incredible products above, CheongKwanJang also offers special customized product for women, the Red Ginseng Jelly.
At the same time, CheongKwanJang HWA AE RAK Innergetic Red Ginseng Jelly for Women offers special benefits for women, including mood support and an immune boost.
60 packs of this delicious jelly will only cost you 96.99 USD.
Finally, CheongKwanJang also offers candy lozenge products that can immediately reduce symptoms of sore throats and coughs, the Red Ginseng Throat Candy.
Also, CheongKwanJang throat candy contains red ginseng extract and combines it with mouth-freshening ingredients: menthol and xylitol. And the good news is that they are perfectly affordable at only 17.99 USD.
So, are you interested in exploring these Korean red ginseng products? Get yourself one of these famous red ginseng products in Kdramas, satisfy your curiosity, and enjoy its numerous benefits.
Our editors independently select all products featured on KoreaProductPost. However, we may earn an affiliate commission when you buy something through our retail links.
Related Posts