Sometimes, the best way to overcome fear is to face it head-on with utmost determination. And surprisingly, you can start with small steps simply by watching the right selection of Korean dramas. If you're looking for a way to conquer your fear of the supernatural, consider diving into these top Korean horror series on Netflix. The incredible plots and actions of these best Korean horror series will help you focus more on the big picture instead of the creatures. And they will help you take the first step of overcoming your fear, especially if you're already a dedicated Korean drama fan.
Best Korean Horror Series to Help Overcome Your Fear of the Supernatural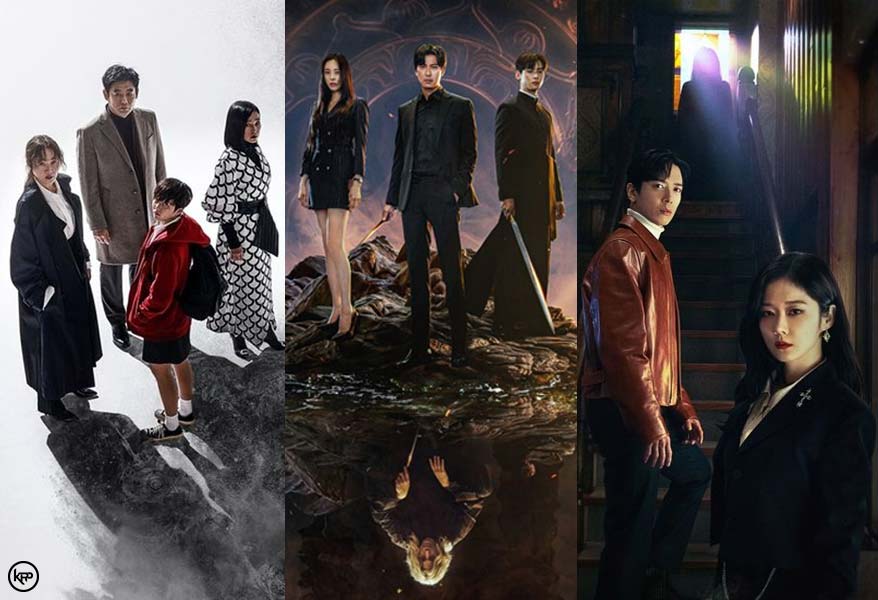 Thrilling Korean Best Ghost Series Available on Netflix
Firstly, let us start with something lighter if you have a severe fright of supernatural creatures. And what better choice than the Korean drama "The Master's Sun" featuring So Ji Sub and Gong Hyo Jin?
"The Master's Sun" is a romance-horror story about a woman who can see ghosts, Tae Gong Shil. One day, she meets Joo Joong Won and discovers that this excruciating ability can disappear by touching him. As she asks him for help, Joong Won agrees to provide a safe haven for Gong Shil, provided that she helps him solve the mysterious death of his ex.
A masterpiece by top Korean screenwriters, the Hong Sisters, "The Master's Sun" provides you an early start to embrace the bravery to watch horror series. The horrifying ghosts will simply appear during the early episodes, and the rest of the episodes will let you focus on the stories instead.
Clearly, with its touch of romance, "The Master's Sun" stands out as a top Korean horror series on both Netflix and Amazon Prime.
Secondly, once you finished watching "The Master's Sun", you can try moving on to "A Korean Odyssey." This best Korean horror series also gives you the same level of spine-tingling sensation as "The Master's Sun" with more intrigue and fantasy.
Twisting "Journey to the West" Chinese story from a completely new angle, this best Korean horror series centers on Jin Sun Mi, the descendant of the Monk Samjang, whose blood is the holy grail for all supernatural beings.
When she was a child, Monkey King Son Oh Gong deceived her into freeing him in exchange of protection from her ability to see ghosts. But then, the Monkey King erased her memories of the promise. While Son Oh Gong was eventually set free, Jin Sun Mi spent the rest of her life being haunted by ghosts that thirst for her blood.
Similar to "The Master's Sun", this series masterfully blends spine-tingling ghostly appearances with poignant life narratives. They will help you confront your fear by focusing on the intrigues instead of the terrifying ghosts.
Best of all, you can stream this series on Netflix with ease.
Once you're done with the above titles, and you feel surprisingly okay, it is time to elevate your level with "The Cursed."
What better way to fight the evil CEO of South Korea's largest IT company than getting help from the spiritual power of a young shaman? Reporter Im Jin Hee does not realize that the chaebol CEO she's fighting is an evil spirit until she meets Baek Soo Jin. Together, they're striving to bring down the horrifying supernatural power.
Compared to the previous titles, "The Cursed" features fewer ghosts. However, the horrifying scenes lie in the curses of the characters throughout the episodes. However, you can still focus on the storyline, especially the impressive supernatural fights of the characters. And you can easily access this best Korean horror series on Netflix.
In addition to the above titles, you can also face your deepest fear of supernatural beings with "Hellbound." With slightly different types of 'evil ghosts', this best Korean series offers you the same level of suspense and drama.
"Hellbound" tells the story of supernatural creatures who appear out of nowhere, causing the world to turn into the darkest chaos. Instead of focusing on the terrifying creatures, you can enjoy the thrills and intrigues of the drama centering on a religious circle, The New Truth.
Did you know that people who can see ghosts can actually get rich using their abilities?
Along with the character Jin Sun Mi in "A Korean Oddysey", Hong Ji Ah, who has the same abilities, decided to open a new business: becoming a realtor. She uses her abilities to fight the ghosts residing in a building, cleanse them, and resell the buildings at much higher prices.
Genius, isn't she?
Still, "Sell Your Haunted House" is one of the scariest Korean horror dramas since ghosts will be appearing throughout its 16 episodes. So, if you're not ready for a long ride of scary ghosts appearing out of nowhere, don't watch the series just yet.
"Sell Your Haunted House" is one of the best Korean horror series available both on Netflix and Amazon Prime.
Other Titles You Must Watch!
Furthermore, while it may not be available on Netflix, "Island" is one of the best Korean ghost horror series to watch. Starring Cha Eun Woo and Kim Nam Gil, this best Korean horror series will help you fight your fear with its enticing storyline and action scenes.
However, more terrifying ghosts will appear in this drama, similar to "Sell Your Haunted House". Therefore, if you have severe trauma of ghosts, you may want to save this one for later.
"Island" is available to watch on Amazon Prime.
Although it's unavailable on Netflix, one of the best Korean horror series you must watch is "The Ghost Detective."
"The Ghost Detective" offers the perfect blend of horror, mystery, and investigative crime stories with top-tier cast like Lee Ji Ah and Park Eun Bin. Despite your fear of ghosts, this Korean drama will entice you into its overwhelming intrigues and complex cases. And it is easily accessible via Amazon Prime.
So, which one of these best Korean horror series that appeals to your courage? Let us know once you're ready.
Our editors independently select all products featured on KoreaProductPost. However, we may earn an affiliate commission when you buy something through our retail links.
Join us on an exciting journey to explore the vibrant world of Korean lifestyle – from the latest beauty tips to the hottest tech and so much more on Facebook, Twitter, LinkedIn, and Flipboard.
Related Posts