There is no end to the innovation of South Korean beauty products. Free yourself from the agony of dry skin conditions with these 5 best and most popular Korean sun stick selections, and let us know which one suits you the most!
Dry Skin Side Effects: Get Rid Them Off Effortlessly!
In the present days, when high costs and packed schedules have dominated your daily lives, having dry skin conditions may be the least of your overwhelming priorities. However, did you know that having dry skin conditions can actually hinder your determination to reach your goals?
Dry skin conditions are way different from normal skin. It is a condition when your skin lacks hydration, especially when you live surrounded by low-humidity circumstances.
If you live in low-humidity areas, including the Southwestern parts of the United States (Nevada, Arizona, and Texas), you may be highly prone to dry skin conditions. If left untreated, dry skin conditions can escalate and lead to various symptoms and side effects, for example:
dehydrated skin,
rough textured skin,
cracked skin,
peeling skin,
constant itch, and
painful sting and burn.
If you experience these symptoms, it may be a sign that you have dry skin conditions, and it is imperative that you take action. That is because if you ignore them, your dry skin conditions will worsen, resulting in severe side effects, including skin infections.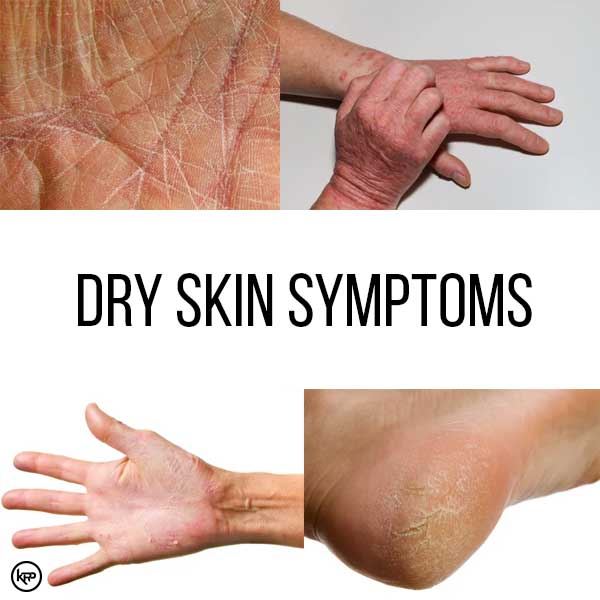 So, what should you do to prevent these horrifying skin conditions? Rehydrate them. And with all the packed schedules that may seem like they spare you very little time to take care of your skin, we have the best Korean beauty products to help you relieve your dry skin: Korean sun sticks!
Easy to apply and convenient to carry around, Korean sun stick products are the best choice to relieve your dry skin conditions, especially in your packed schedule.
No more frequent visits to the restroom! Just take a small mirror, and you can simply glide them on your face and body. Then, you can reapply them anytime, anywhere, hassle-free!
Korean Sun Stick Selections: 5 Best Beauty Products to Relieve Your Dry Skins Hassle-Free!
Here are our 5 best Korean sun stick selections: the best beauty products to relieve your excessive dry skin with minimal effort.
Abib Quick Sunstick Protection Bar is a divine gift for dry skin conditions. It is the first among our best Korean beauty products for dry skin sun stick selections.
With SPF 50+ PA++++ for your ultimate skin protection, the Abib Quick Sunstick provides the best relief for your severe dry skin condition. If you're suffering from eczema, this product can even instantly soothe your early symptoms. Once you feel that itch coming to your dry skin, simply get one of these best Korean sun stick products and glide it on your skin. Abib Quick Sunstick will give you immediate relief.
Most importantly, Abib Quick Sunstick is one of the best Korean beauty products to treat your damaged skin. With all those incredible features, you can get this product only at 13 USD.
Abib Quick Sunstick Protection Bar
Protection against UVA and UVB
Instant soothing with Green Tea and Centella Extract
Strengthen your skin barrier with Ceramide and Accacia Peptide
Powerful hydrate with Aloe Barbadensis Leaf Juice and Cucumber Extract
Greasy finish, no white cast
The second of our best beauty products among all dry skin Korean sun stick selections is DEWYTREE Urban Shade Cool Calming Sun Stick.
Easily gliding over your skin, the Urban Shade Cool Calming Sun Stick by DEWYTREE gives your skin a slightly dewy finish. Its vegan formula keeps your skin hydrated all day without an uncomfortable greasy feeling. And since the sun stick is hypoallergenic-tested, it is also perfect for sensitive skin.
As the name suggests, this amazing sun stick also gives off a bit of a cooling effect that soothes your skin, especially in low-humidity area. Feel the cool breeze on your face and say goodbye to irritated skin.
DEWYTREE Urban Shade Cool Calming Sun Stick is available at 16.4 USD.
DEWYTREE Urban Shade Cool Calming Sun Stick
SPF 50+ PA++++
Protects skin barrier with vitamin B5 (Panthenol)
Rich in vitamins and minerals from Birch Tree Water
Extract of Agave Tequilana Leaf to moisturize your skin
Vegan & Free of Cruelty
Hypoallergenic and skin irritation tested
Dry skin is not only applicable to your face but also to the skin of your whole body. And there is no better Korean sun skin selection for your dry skin body than the Birch Juice Moisturizing Sun Stick by ROUND LAB.
Gliding nicely on your body skin, the ROUND LAB Birch Juice Moisturizing Sun Stick provides instant cooling for your skin. Its greasy finish is perfect for your dry skin condition and even better for re-application.
Moreover, if you are active in daily outdoor activities, this sun stick will be perfect to give immediate hydration to your dry skin. Free yourself from daily skin inflammation with ROUND LAB Birch Juice Moisturizing Sun Stick.
ROUND LAB Birch Juice Moisturizing Sun Stick is slightly more expensive at 18.5 USD.
One stick for everything! You may notice this KAHI brand frequently appearing in Korean dramas, but that is just exactly how popular this product.
KAHI Seoul Aqua Balm is one of the best selections for your outdoor activities. It contains a blend of salmon collagen and Jeju fermented oil. Therefore, it means that not only will this product provide the most effective hydration for your dry skin, but it will also help you slow down the skin aging process.
Additionally, this multifunctional Korean sun stick gives your dry skin that glowy and younger-looking sensation. Infused with vitamin C essence, KAHI Seoul Aqua Balm ensures your skin remains hydrated and healthy.
This sun stick beauty products by prominent Korean beauty products brand KAHI is available at 22.4 USD.
SPF 50+ PA++++
Non-sticky feeling
Anti-aging and skin whitening
Complete UV protection
Last but not least is the AHC Natural Perfection Fresh Sun Stick if your skin type is just a bridge between normal and dry skin.
AHC Natural Perfection Fresh Sun Stick is usually perfect for normal skin conditions. However, this Korean sun stick is also the best selection if you have just a bit of slightly dry skin. It is a non-sticky, water-resistant sun stick with natural ingredients that give you healthier and hydrated skin.
Moreover, it doesn't result in too much of that glowy finish, so it will not give off that oily and sticky uncomfortable feeling.
Best of everything, AHC Natural Perfection Fresh Sun Stick is extremely affordable at 9.99 USD.
Our editors independently select all products featured on KoreaProductPost. However, we may earn an affiliate commission when you buy something through our retail links.
Related Posts