Behind the mesmerizing performances, captivating music, and electrifying stage presence of global sensation BTS lies a shared love for literature. As avid readers, the BTS members have openly shared and recommended their fondness for various books, including those from their native Korea. Let's explore seven captivating Korean books cherished by BTS. Discover stories that have influenced their lives and find your next literary obsession.
BTS Recommended Books: Unlocking 7 Captivating Korean Reads
1. "Almond" by Won Pyung Sohn
"Almond" by Won Pyung Sohn explores themes of empathy, identity, and the power of human connection. It is a heartwarming tale and thought-provoking that will leave a lasting impact. The story revolves around Yunjae, a boy with an underdeveloped amygdala, known as Alexithymia. It is a brain disorder that impairs the recognition and experience of emotions, both in oneself and others. "Almond" delves into Yunjae's emotional landscape, highlighting the significance of empathy, human connection, and embracing vulnerability. It offers a unique perspective through Yunjae's story.
During BTS's captivating reality show "In the Soop," RM, and later SUGA and J-Hope, were spotted engrossed in reading this book.
2. "Kim Ji Young, Born 1982" by Cho Nam-Joo
During a VLIVE session in 2017, Namjoon (RM) expressed his admiration for Cho Namju's "Kim Jiyoung, Born 1982." He highlighted the book's impactful and thought-provoking themes, which made a lasting impression on him.
"Kim Jiyoung, Born 1982" by Cho Nam-Joo sparks national discussions on gender inequality in South Korea. Through protagonist Kim Ji Young, it explores the everyday experiences of women facing systemic discrimination and prejudice.
This compelling narrative confronts societal expectations and explores the profound impact of patriarchal traditions on women's lives. It is a powerful tool for understanding and addressing contemporary social issues related to gender equality. Anyone interested in gaining insights into the lived experiences of women and the need for societal change will find this book incredibly valuable.
3. "I Want To Die But I Want To Eat Tteokbokki" by Baek Sehee
Delving into the world of Bon Voyage 3, ARMY (BTS fans) catch a glimpse of "I Want to Die but I Want to Eat Tteokbokki" by Baek Sehee in Namjoon's room.
"I Want To Die But I Want To Eat Tteokbokki" is a collection of recorded dialogues and reflective essays. It explores the conversations between Baek Sehee and her psychiatrist. In this book, Sehee shares her journey of seeking help for her persistent low moods and anxiety.
Struggling to maintain a calm facade, she hides her inner struggles. This condition exhausts her and prevents her from forming deep relationships. Surprisingly, she finds solace in her love for tteokbokki, a hot and spicy rice cake street food. Through her writings, Sehee aims to break the cycle of self-abuse and provide comfort to those who have experienced feelings of isolation and despair without justification.
4. "Please Look After My Mom" by Kyung-Sook Shin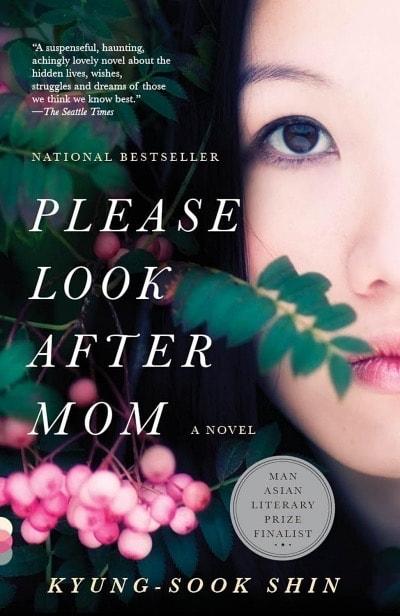 "Please Look After My Mom" by Kyung-Sook Shin is a powerful and deeply emotional novel that delves into the intricacies of family bonds. The story revolves around a family's desperate search for their missing mother, leading them to uncover her hidden desires, heartaches, and secrets.
Through the author's vivid storytelling, readers are taken on a journey of love, regret, and the incredible influence a single person can have on the lives of others. This poignant tale will evoke a range of emotions, from tears to laughter, and leave readers with a renewed appreciation for the maternal figures in their own lives.
5. "I Decided to Live as Me" by Soo Hyun Kim
"I Decided to Live as Me" is the English version of Kim Soo-hyun's bestselling book "나는 나로 살기로 했다" (2016). This self-help book offers support and guidance, encouraging readers to embrace their authentic selves and fostering confidence and individuality. With its practical to-do list and wise advice, it serves as a trusted companion for navigating adulthood. In addition, the book is especially recommended for young professionals and those grappling with the complexities of adult life.
BTS Jungkook recommended "I Decided to Live as Me." The singer was seen with it during the band's 2018 Bon Voyage trip to Malta.
6. "I'm Glad You Lived Like Bonobono" by Kim Shin Hoi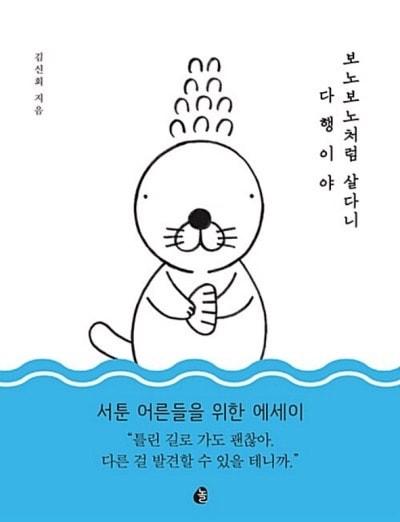 "I'm Glad You Lived Like Bonobono" is one of the books recommended by BTS Jin. The author Kim Shin Hoi discovered the profound words of consolation in the endearing character Bonobono. In this delightful book, the phrases about life are beautifully adapted and described by otters. As we meet the timid and fragile Bonobono, who worries about things that haven't even happened yet, we begin to understand his gentle nature. He may get hurt easily, but that very sensitivity is what empowers him to refrain from harming others.
Some phrases have resonated with countless readers. One such phrase is "getting along with what you hate, this makes me look back on myself," which resonates with BTS's Jin. It encapsulates the wisdom and introspection found within this enchanting book. Embrace your imperfections and find solace in quiet reflections with the Bonobono enthusiasts. Please note that this book is only available in Korean.
7. "The Power Of Words" by Shin Dohyun and Yoon Naru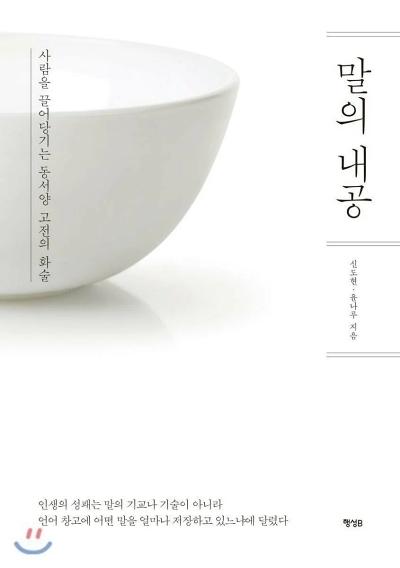 In early 2019, an intriguing sight greeted fans at the airport as BTS V concealed his face behind a captivating book. The book is "The Power Of Words" by Shin Do Hyun and Yoon Naru. This remarkable book presents eight stages of improving speaking skills, drawing from Western and Eastern classics and thinkers. It guides readers through these stages to become better speakers, progressing from basic to advanced levels. This comprehensive approach helps individuals enhance their speaking abilities step by step. The book emphasizes the profound impact of words and their ability to unlock opportunities and break barriers. It discusses how misusing words can sabotage desires and goals. It offers guidance on harnessing the power of words to transform one's life.
In Conclusion
Our journey through adored (and recommended) Korean books by BTS comes to a close, leaving us with five captivating books that ignite curiosity, delve into societal norms, and explore the depths of human emotions and vulnerabilities.
We hope these recommended books by BTS has opened your eyes to the rich tapestry of Korean literature. Immerse yourself in the world of BTS's reading list and discover the profound beauty and power of Korean literature firsthand.
Let the pages turn, the words resonate, and the stories come alive.
Happy reading!
Our editors independently select all products featured on KoreaProductPost. However, we may earn an affiliate commission when you buy something through our retail links.
Join us on an exciting journey to explore the vibrant world of Korean lifestyle – from the latest beauty tips to the hottest tech and so much more on Facebook, Twitter, LinkedIn, and Flipboard.
Related Posts