Wondering what to bring for Thanksgiving this year? It's time to think beyond the traditional feast and embrace the spirit of gratitude in a more personal and memorable way. Move over the usual wine and flowers; it's time to explore the charm and uniqueness of Korean products as Thanksgiving gifts ideas for your family and important clients. They will not only become mere presents but also a reflection of appreciation and cultural elegance. Join us as we delve into the top Korean product ideas to make your Thanksgiving gifts stand out and leave a lasting impression.
Make Your Presence Memorable by Choosing the Most Iconic Presents
As Thanksgiving approaches, this year could be a significant event for you and your family.
Celebrating Thanksgiving does not always mean large feasts and gatherings, as the value goes way deeper into the heart of the people. Instead of preparing a large banquet, which requires much time and effort, express your gratitude to those closest to you with a simple yet meaningful method: presenting special gifts.
However, there are some cases where gifts are just overrated. A classic, high-quality wine or a bouquet of flowers may seem cliché and boring. In that case, why not surprise your family and important clients with something extraordinary?
It is time to level up your gifting game with the most unique ideas for Thanksgiving gifts for your family and important clients. Take, for example, adding a slight touch of Korean products to your Thanksgiving gift ideas.
With their growing popularity worldwide, Korean-inspired gifts offer a mix of culture, innovation, and thoughtfulness for your Thanksgiving celebrations. Choosing the right ideas will give your family and clients memorable feelings while accepting your Thanksgiving gifts. Not only will it add slight iconic cultural touch, but also a characteristic among all those gifts they might have received on Thanksgiving this year.
So, what are the perfect Korean products for your Thanksgiving gifts? Join us as we explore these best ideas.
Best Korean Products for Your Thanksgiving Gifts Ideas
South Korean Beverages
First among the best Korean products for memorable Thanksgiving gifts are the iconic Korean beverages. Whether alcoholic or non-alcoholic, presenting Korean beverages will become extraordinary ideas for Thanksgiving gifts you give your family and important clients.
Move away from those overrated, expensive wines and take a look at some of the best Korean traditional alcoholic drinks. Our best recommendation is to carry either the sweet Korean rice wine, Makgeolli, or black raspberry Bokbunja wine.
But suppose you worry about giving something alcoholic as Thanksgiving gifts for your family and clients. In that case, you can always turn to the most basic beverage ideas: Korean coffees and aromatic teas.
The Famous Red Ginseng Extract
Second among the best Korean products of Thanksgiving ideas for your family and important clients is the iconic red ginseng. This is our top recommendation, particularly if the recipient is a Korean drama fan.
Korean red ginseng not only has that memorable feeling, standing out among other gifts this Thanksgiving, but also countless benefits.
By gifting this product, you will be able to express your gratitude towards the receivers. And, most importantly, it also implies that you wish them a long and healthy life.
It's definitely perfect for a Thanksgiving gift as well as building a better image, especially in front of important clients and family members.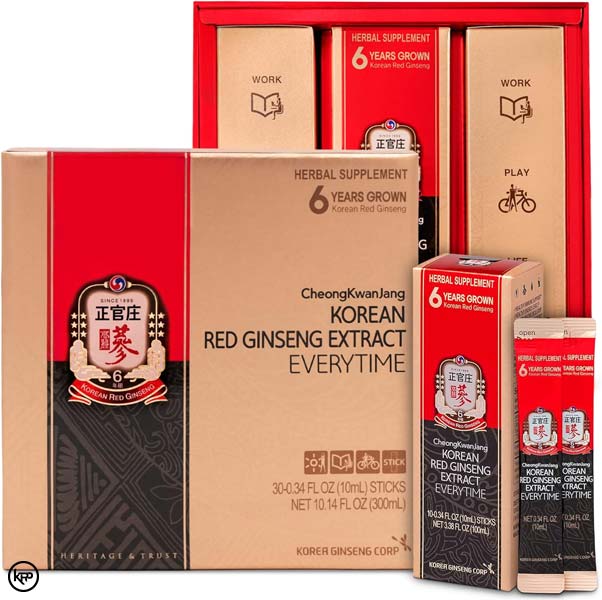 Korean Iconic Products
Thirdly, you can choose unique Korean products with a slight touch of iconic Korean characteristics. These Thanksgiving gifts ideas are perfect especially if you have important clients and family members with deep roots in Korean culture and lineage.
Several products like this exquisite Korean jewelry organizer will definitely stand out the moment they open your Thanksgiving gifts. You can also pick this traditional wooden shot glass to accompany the Korean wine you gave them.
The Skyrocketing Korean Beauty Products
The next and most recommended Thanksgiving gifts ideas are definitely Korean beauty products. With its recent skyrocketing popularity, Korean beauty products are the best selection for Thanksgiving gifts, especially among female clients and family members.
You can start with the most popular Korean beauty products: snail creams and LED masks. These products will definitely add that startling value the moment the receiver opens the package.
Or, you can also gift them a simple Korean beauty product set like the ones from THE FACE SHOP or Sooryehan.
Kpop Merchandise
Last but not least, if you find that your important clients and family members are avid Kpop enthusiasts, it is always the best ideas to give them Kpop merchandise as Thanksgiving gifts.
You can start by finding out which Kpop groups they are stanning—the term for loving a Kpop group enthusiastically. Then, you can choose among the best Kpop merchandise, including lightstick, photocard, and even the whole album.
A squeak of joy is guaranteed if you manage to give them the right products of the Kpop idols love.
So, which among these gifts ideas manages to pique your interest for this Thanksgiving? Make sure to research first before presenting them to your important clients and family. That way, you can make even better-calculated decisions before purchasing the gifts.
Our editors independently select all products featured on KoreaProductPost. However, we may earn an affiliate commission when you buy something through our retail links.
Join us on an exciting journey to explore the vibrant world of Korean lifestyle – from the latest beauty tips to the hottest tech and so much more on Facebook, Twitter, LinkedIn, and Flipboard.
Related Posts