Will you be spending Thanksgiving alone this year? Watch these best Korean dramas as one of the best ideas and activities at home during this year's Thanksgiving. Dedicate some time to have a deep conversation with yourself as you deal with all the pain and resentment in your heart. With the help of these best Korean dramas, you will hopefully be able to let yourself understand forgiveness and eventually move on.
Ideas and Activities to Spend Your Thanksgiving at Home
American Thanksgiving is usually identical to a family gathering with a giant turkey and a large feast. It's a rare occasion when family members make their way across the city to spend time with parents, siblings, and relatives.
Yet, sometimes circumstances prevent you from joining these festive gatherings. Instead, you have to spend your Thanksgiving alone with no ideas and no special activities to do this year.
No worries! Today we will discuss one of the best ideas and activities to do during your alone time on Thanksgiving at home: to watch the best Korean dramas that tell the stories of forgiveness and moving on.
Instead of desperately longing for company, maybe you can take a moment to understand yourself this year. Reconnect with your inner child and resolve all the pain and resentment you store in your heart through the help of the best Korean dramas. And this year's Thanksgiving will be the start of your self-healing journey.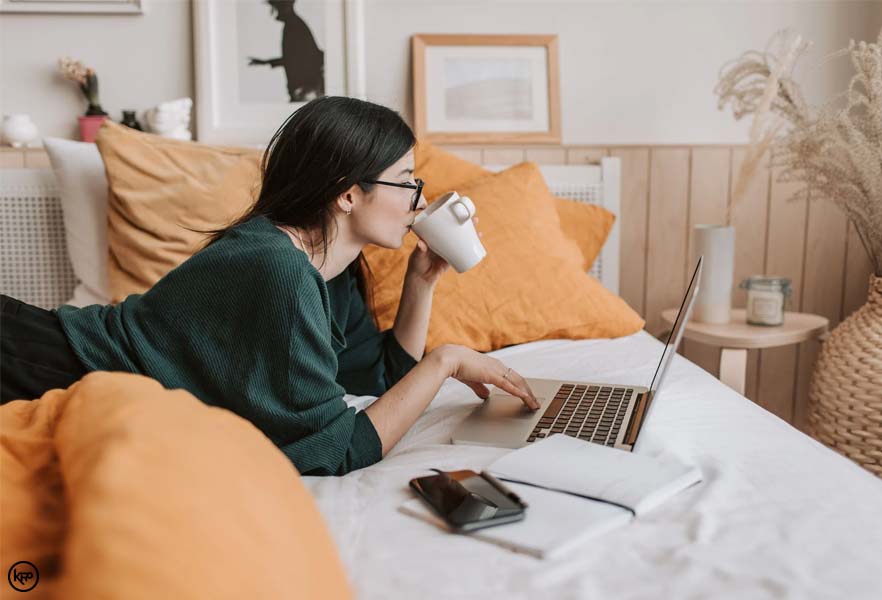 5 Best Korean Dramas About Forgiveness and Moving On to Watch on Amazon Prime and Netflix
First on the list of best Korean dramas to watch for your Thanksgiving ideas and activities at home is "May I Help You". Telling the stories of a young female funeral director and a man who's running a cheap errand service, this Korean drama is the perfect combination of fantasy and human relations, available to stream on Amazon Prime.
Starring Lee Jun Young and Lee Hyeri, this drama helps you connect with various issues in human relationships. Through the heartbreaking tales of the supernatural clients, you will understand that there's always more to every story.
And eventually, it's not the pain and suffering that define your life. It's the decision that comes follow before everything is too late.
Secondly, we have "Our Blues" Korean drama to watch as one of the best ideas for Thanksgiving activities at home.
Telling various heartwarming stories in an omnibus-style drama, "Our Blues" is a star-studded project that gives you a whole new perspective on forgiveness and moving on. And this Korean drama especially raises the issues between family members.
Mental wellness, parent-child resentments, struggles and pressures between siblings, deception and affairs, which eventually lead to acceptance and moving on, this drama will guide you through all the steps in understanding your pain.
You may have made wrong decisions, but what matters most is how you take responsibility.
Finally, "Our Blues" is available to watch on Netflix, but you can always purchase the DVD via Amazon.
Thirdly, one of the best Korean dramas that will help you deal with forgiveness and moving on is "My Liberation Notes".
When you feel down that life seems like some boring chores, this Korean drama is perfect for dealing with that numbness in your heart.
Starring Son Suk Ku and Kim Ji Won, "My Liberation Notes" raises common issues you experience in your daily lives. Through the stories of three siblings who are unhappy with the way they live, this drama eventually helps you navigate your way to come to terms with your personalities and circumstances.
You may not be able to choose where you came from, but you always have the choice to make necessary changes. That way, you will be able to add meaning and eventually live your life based on what you have imagined.
As of today, "My Liberation Notes" is available only on Netflix. Watch this drama to get some healing time during your Thanksgiving at home.
Next among the best Korean dramas to accompany your Thanksgiving this year is "See You in My 19th Life".
What happens when you can remember everything from your past lives? All the joy and sufferings, all the people you love and lost along the way, everything is still vivid as if it was yesterday. That is what happens to the main character of this drama, Ban Ji Eum.
Starring Shin Hye Sun and Ahn Bo Hyun, this Korean drama tells the story of pain and resentment that lasts for 19 lifetimes. Keeping all the resentment and hatred in her life, the main character must suffer the curse and remember all the people they lost along the way.
This drama gives you a new perspective on resentment and forgiveness, which will keep you busy as one of your Thanksgiving ideas and activities to spend at home. This fantastic drama is available on Netflix, but you can also purchase the DVD version on Amazon.
Last but not least, sometimes forgiveness and moving on are best learned the hard way. In that case, no better Korean dramas will give you the most memorable perspective than "Moon Lovers: Scarlet Heart Ryeo".
Consisting of star-studded cast members like Lee Joon Gi, IU, Kang Ha Neul, EXO Baekhyun, and Girls Generation's Seohyun, this is among the best Korean dramas of all time you must save in your watchlist.
Adapted from a Chinese series, "Scarlet Heart", the story revolves around a girl who gets transported back to the Korean Goryeo Dynasty. Then, she must deal with all the conflicts happening in the kingdom, including a new heartbreaking romance with the 4th prince.
This Korean drama provides essential lessons, depicting the end results when you cannot move on from your lifetime resentment. All the hatred, all the pain, will only give you more suffering, resulting in life decisions that will only cause you more regrets.
Find out what happened by streaming the story as one of your Thanksgiving activities ideas this year on Amazon Prime, or purchase the DVD version.
So, which one of these best Korean dramas you will eventually watch for Thanksgiving at home this year? Let us know once you find out later.
Our editors independently select all products featured on KoreaProductPost. However, we may earn an affiliate commission when you buy something through our retail links.
Join us on an exciting journey to explore the vibrant world of Korean lifestyle – from the latest beauty tips to the hottest tech and so much more on Facebook, Twitter, LinkedIn, and Flipboard.
Related Posts