Unlike other toners, Korean skin toners are multitasking as they can get rid of any dirt, oil, and makeup from your skin.
What is the function of Korean skin toners?
Just like most Korean beauty products, Korean skin toners are much different from typical toners that you would expect in the rest of the world. To start off, the basic function of Korean toners is to prepare your skin for the upcoming hydration steps in the skincare routine. They help in better absorbing the products like essences, serums, and creams. Along with this, they can also minimize the appearance of pores, soothe sensitive and irritated skin, and add on a moisturization boost to make your skin soft and hydrated.
What is inside a K-beauty skin toner?
Earlier, toners used to be an alcohol-laden formula. They were designed for removing oil from the skin and they left the skin burning. K-beauty skin toners are not like that. They do not have any stinging feeling but rather leave your skin feeling smooth and hydrated.
Korean skin toners are rich in natural ingredients. They contain plant and fruit extracts, mineral waters, and hyaluronic acid. There is no alcohol in these toners. These toners do not have any burning or stinging sensation.
How to use a Korean skin toner?
The way of application is the same as the regular toner. You can apply a few drops with your palms or a cotton pad. The toner will then excellently clean your face and get rid of any excess sebum, oil, dirt, and help in maintaining a healthy pH balance.
Types of K-beauty toners
They are two main categories in Korean skin toners – toners for exfoliation and toners that focus on hydration.
Here are the top 5 Korean skin toners that can moisturize and hydrate your skin.
WHAMISA Organic Flowers Toner is one of the best Korean skin toners. The Korean beauty brand, WHAMISA is known for using 100% organic ingredients. Many products are focussed on fermentation as it helps in bringing out the amino acid and peptides from the used ingredients. The WHAMISA Organic Flowers Toner has aloe and chrysanthemums which provide moisture and help in reducing inflammation. It has a delicate floral fragrance and texture-wise it is more viscous than many others in the market.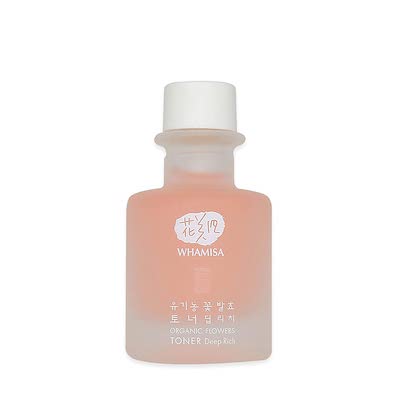 The toner from Klairs is a vegan-friendly toner that works best in removing dirt and sebum from your skin. This toner will also help in restoring pH balance while adding deep hydration to your skin. It can also help in reducing acne and by hydrating large pores thanks to ingredients like hyaluronic acid, lavender oil, and beta-glucan. Using Klairs Supple Preparation Facial Toner, you can make your skin ready for next skincare steps that involve serums, ampoules, and creams.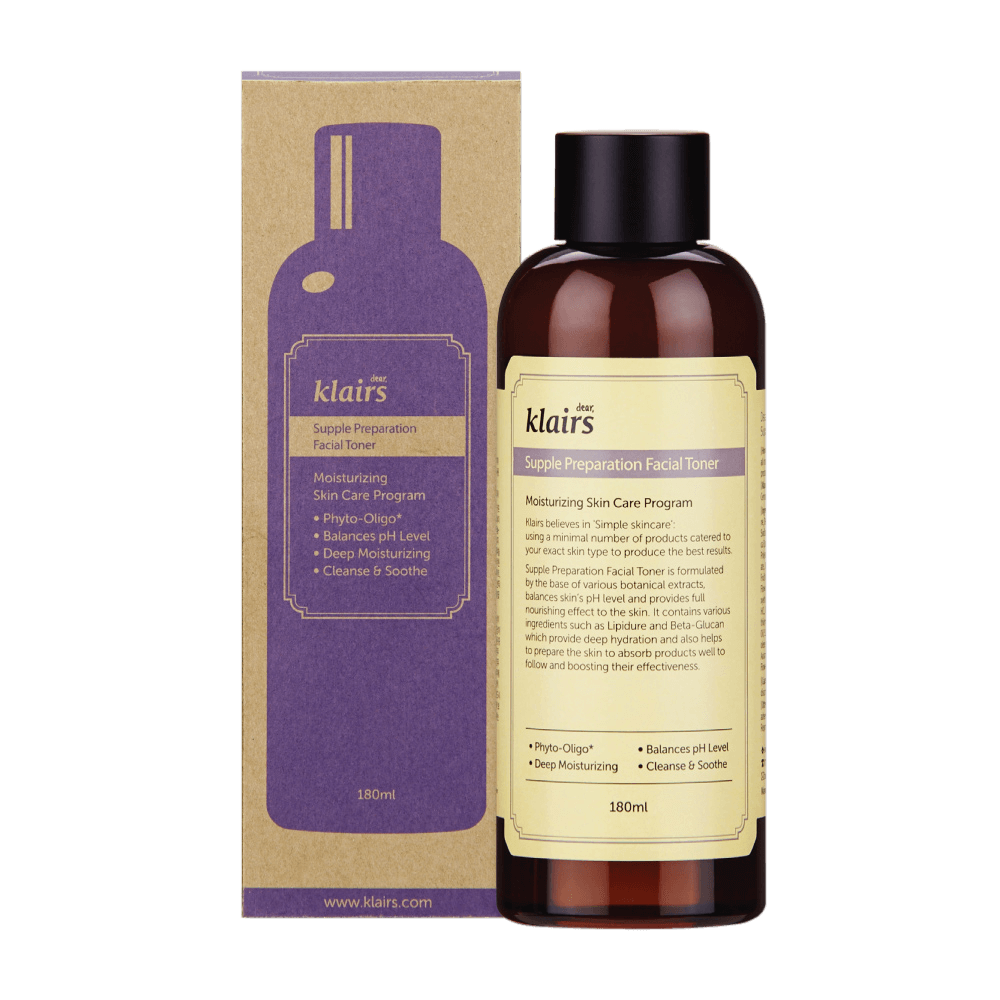 Dear Hydration Toner is a lightweight toner that gets soaked into your skin very quickly. The ingredients of this toner include mint and basil extract which help in healing skin that is exposed to pollution. For hydrating effects, the toner contains lotus and bamboo extracts. It also contains neem leaf extract that is responsible for an evening out the skin tone and reducing any pigmentation. The toner has a gentle and pleasant smell.
Just as the name suggests, the toner has a moist and rich texture. It contains Baobob water and collagen that help in improving the overall complexion of your skin. As compared to a traditional toner, it is heavier and can also be used as an essence. Even then, it gets quickly absorbed in the skin. This toner can also improve skin's elasticity and add optimum levels of moisture for soft, supple skin.
Another one of the Korean beauty fermented products, this one contains fermented yeast extract. It helps in keeping the skin stay clean and clear. The fermented yeast has a dual function of increasing the skin cell turnover rate while also exfoliating the skin. to get rid of the dead skin cells, the Time Revolution Clear Toner contains AHA and BHA.
Read more about winter skin care and makeup articles from KoreaProductPost:
Our editors independently select all products featured on KoreaProductPost. However, we may earn an affiliate commission when you buy something through our retail links.