Pimples can be notably painful at times. If you adhere to a Korean skincare routine or seek a miracle cream to banish breakouts, this article is for you. Dive deep to discover the best Korean pimple creams available.
Tips to Choose Best Korean Pimple Creams
When battling your skin's worst woes, Korean pimple creams can be the perfect remedy. However, choosing the right Korean skincare products for your skin requires caution.
First and foremost, it's important to understand your own skin type and condition – especially if you have acne-prone or sensitive skin. Every package of Korean pimple cream will list its ingredients. Ensure you check all active ingredients; some products may contain hidden elements that could aggravate your skin.
Second, research and read reviews. Choosing the right cream from numerous options can be tricky. Also, read reviews from verified buyers to understand how others' skin reacted to the product.
Lastly, explore the cream yourself. Visit a store offering a variety of Korean pimple creams. Sample each of them, feel the texture, and see how it applies. You can check whether it's too greasy for you or there's any potential reactions that could come from it.
Our Top Picks
Benton Aloe Propolis Soothing Gel
Benton's face gel, enriched with Aloe Vera, Propolis, and Grapefruit Extract, soothes and nourishes, calming irritation and shielding skin from external stressors. This vegan, alcohol-free moisturizer suits all skin types, purifying and refreshing while bolstering moisture and defense barriers.
With a lightweight, non-peeling, and rapidly absorbing formula, it ensures easy application and can be used on the face, body, and scalp to hydrate and soothe without leaving a sticky residue.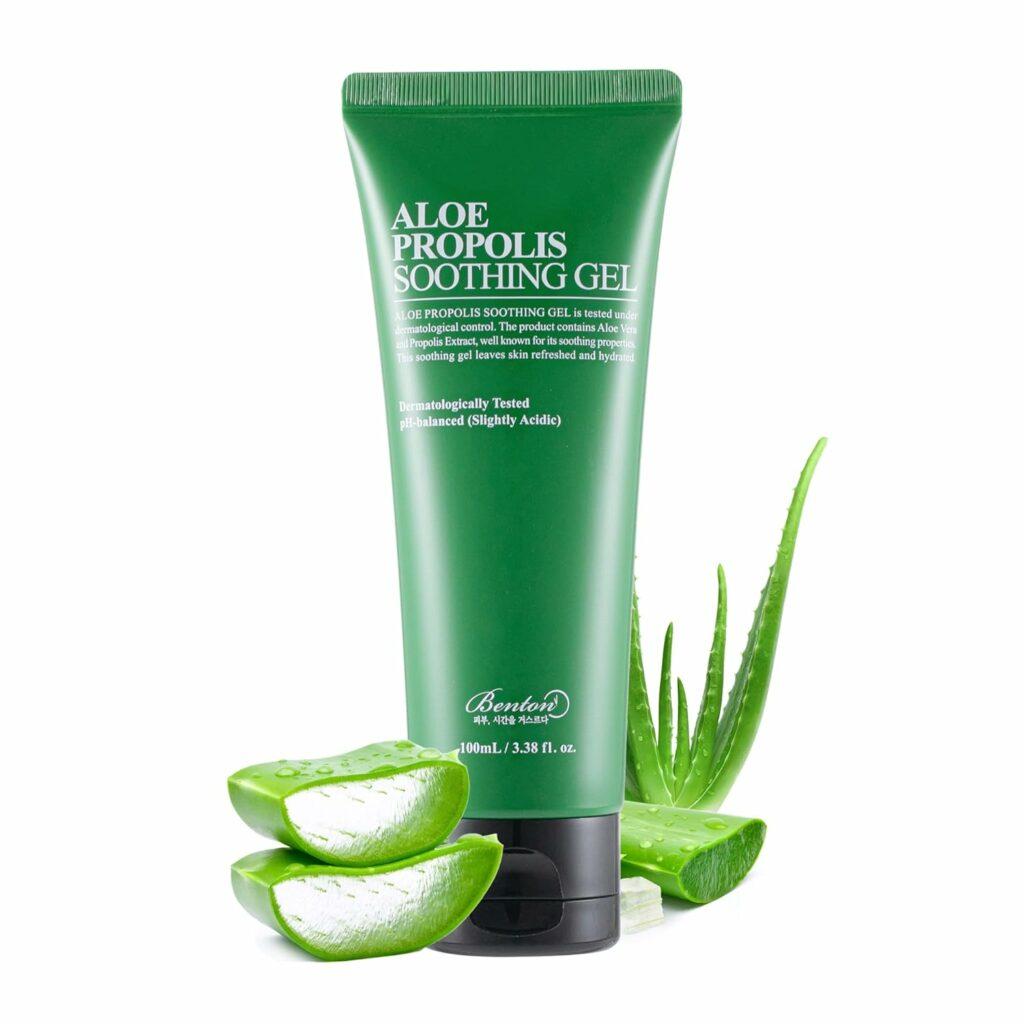 ---
MIZON Good Bye Blemish Soothing Gel Cream
MIZON's Good Bye Blemish Soothing Gel Cream is one of the top Korean pimple creams. It is crafted to calm troubled skin and prevent future breakouts. Enriched with Acnotide, it targets acne-prone areas, reducing inflammation, sebum production, and eliminating dead skin cells.
Not only does it provide immediate soothing and relief to troubled skin, but it also fortifies the skin's health barrier to ward off future breakouts. Formulated as a gel cream, it ensures a gentle and hydrating experience, making it suitable even for sensitive skin types.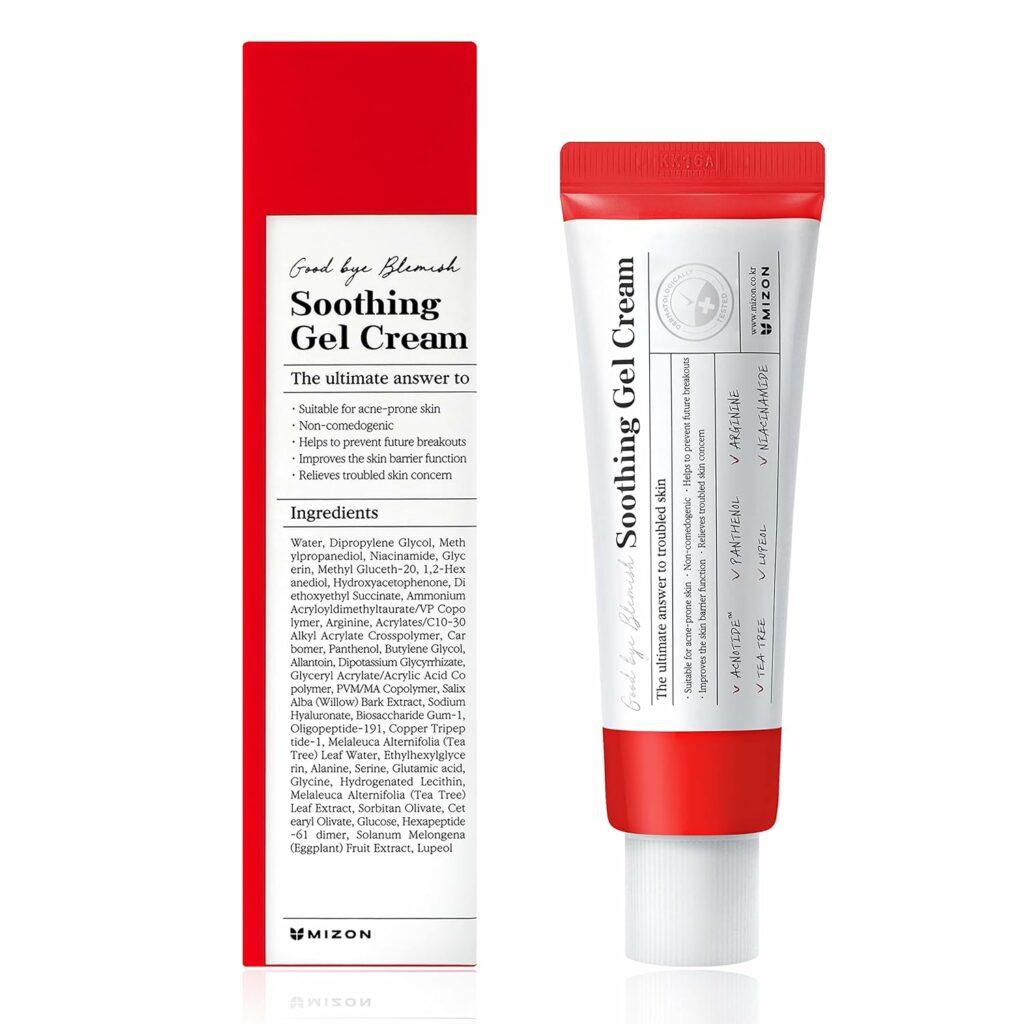 ---
Dr.Jart + Cicapair Tiger Grass Cream
Dr. Jart+ Cicapair Tiger Grass Cream is celebrated for soothing and repairing sensitive, irritated skin. Formulated with Centella Asiatica, commonly known as Tiger Grass, the cream is rich in medicinal properties that promote healing and improve skin vitality. The Cicapair line, in particular, is designed to target redness and irritation, providing instant relief and long-term skin barrier improvement. The Tiger Grass Cream not only hydrates and soothes the skin but also aids in the recovery of damaged skin areas, making it a go-to solution for those experiencing discomfort from inflammation, redness, or blemishes.
Its gentle formulation is suitable for all skin types, including those with sensitive skin, and is often hailed for its ability to calm skin troubles, leaving behind a smoother, healthier complexion. Dr. Jart+ has skillfully blended modern skincare science with traditional herbal knowledge, creating a product that is both effective and rooted in time-tested herbal practices.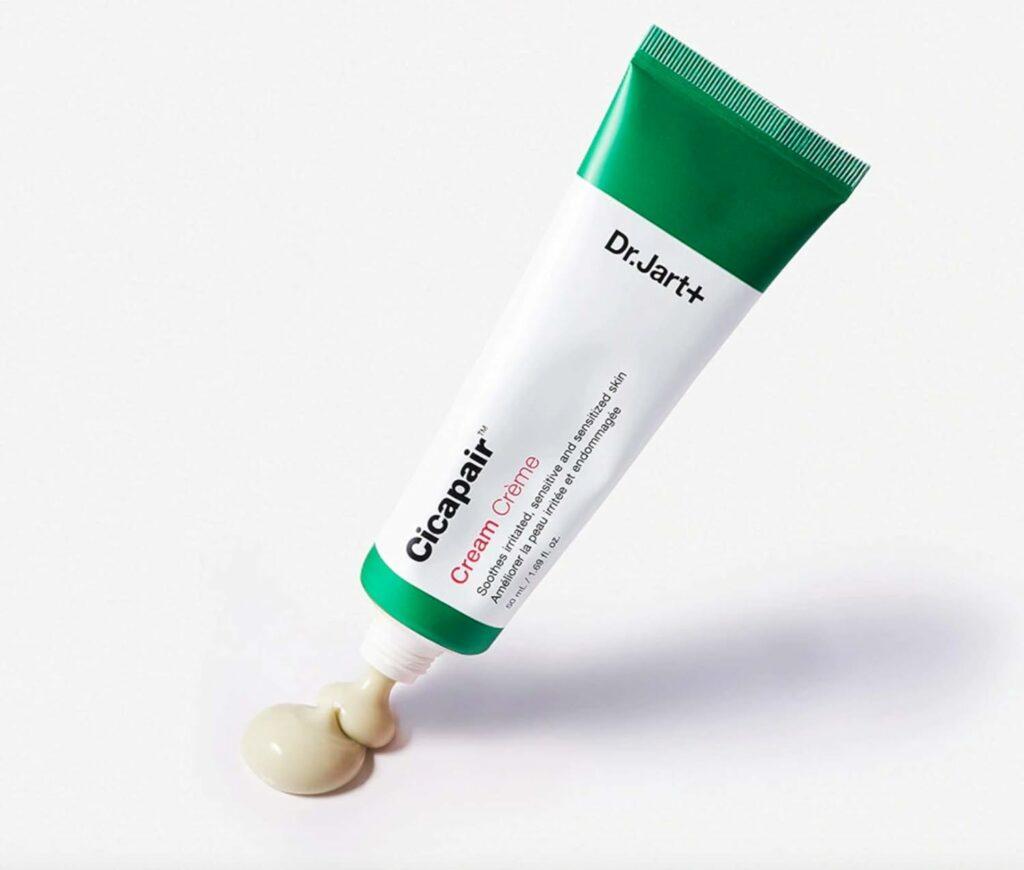 ---
SOME BY MI Super Miracle
SOME BY MI, symbolizing 'SOMETHING BY A MIRACLE,' is committed to crafting cosmetics with essential, safe, and effective ingredients. Rich in Truecica and Panthenol, the MIRACLE CLEAR FOAM is a transparent gel designed to soothe dry, troubled skin. Key ingredients like AHA, BHA, and PHA exfoliate, refine, hydrate, and brighten the skin, addressing issues from surface texture to pore impurities, while also enhancing overall skin tone and reducing fine lines.
The MIRACLE Line, infused with Tea Tree Leaf, AHA, BHA, PHA, and Truecica, targets acne-prone skin, refining and calming it while maintaining a healthy pH balance, and is meticulously formulated without 20 known harmful ingredients. Lastly, SOME BY MI ensures product efficacy through rigorous testing at all development stages, in partnership with dermatology experts, always prioritizing customer satisfaction and open communication.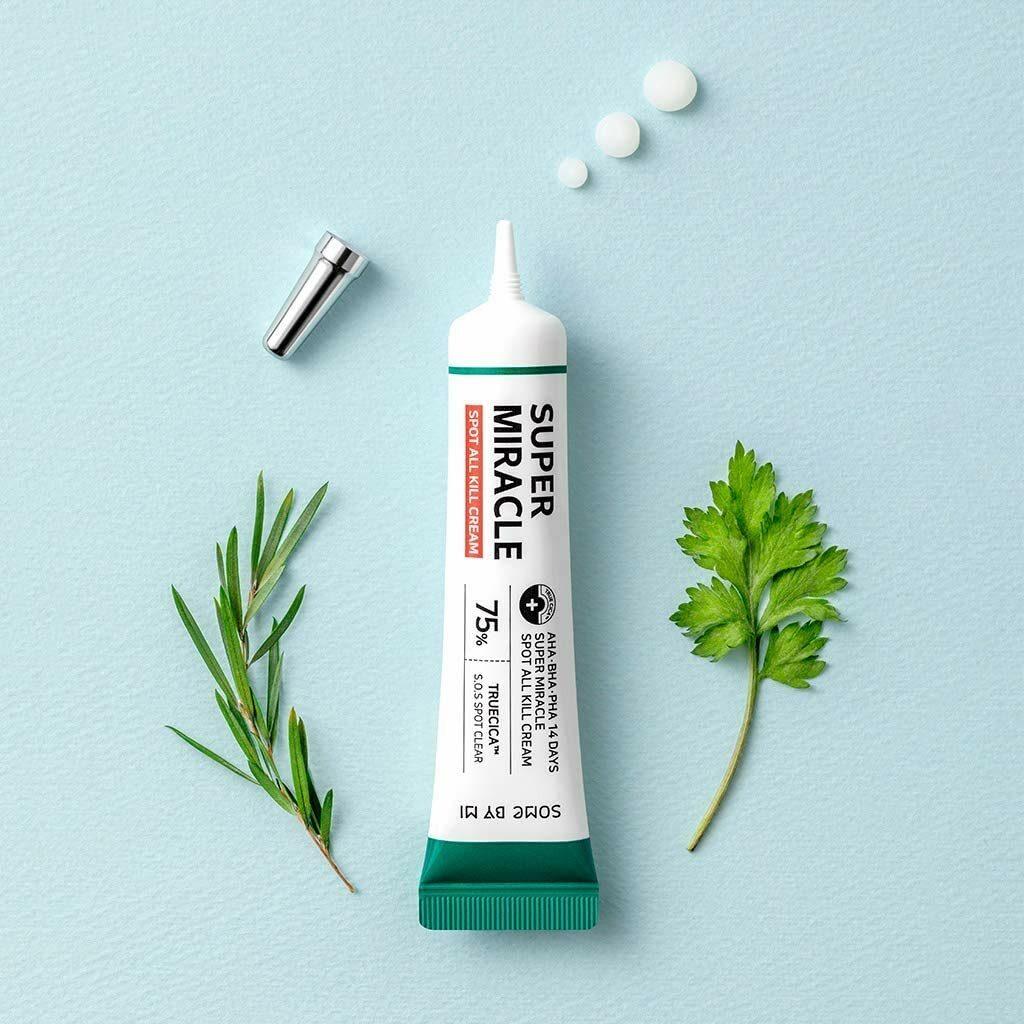 ---
PURITO Centella Green Level Recovery Cream
PURITO Centella Green Level Recovery Cream distinguishes itself by utilizing a specialized extraction process from boiled Centella Asiatica Leaf. It ensures potent and beneficial ingredients are harnessed. Committed to clean, safe skincare, the cream is formulated exclusively with Green Level ingredients, omitting 20 essential ingredients and 26 allergens. Therefore, the cream is a safe haven for sensitive skin.
Addressing the common issue of oxidation in natural cosmetics, it employs tubular containers to preserve its efficacy. Unlike typical Cica creams, which often have heavy formulations that may clog pores, PURITO offers a lightweight texture while still maintaining a high concentration of active ingredients, providing a user-friendly, effective skincare solution.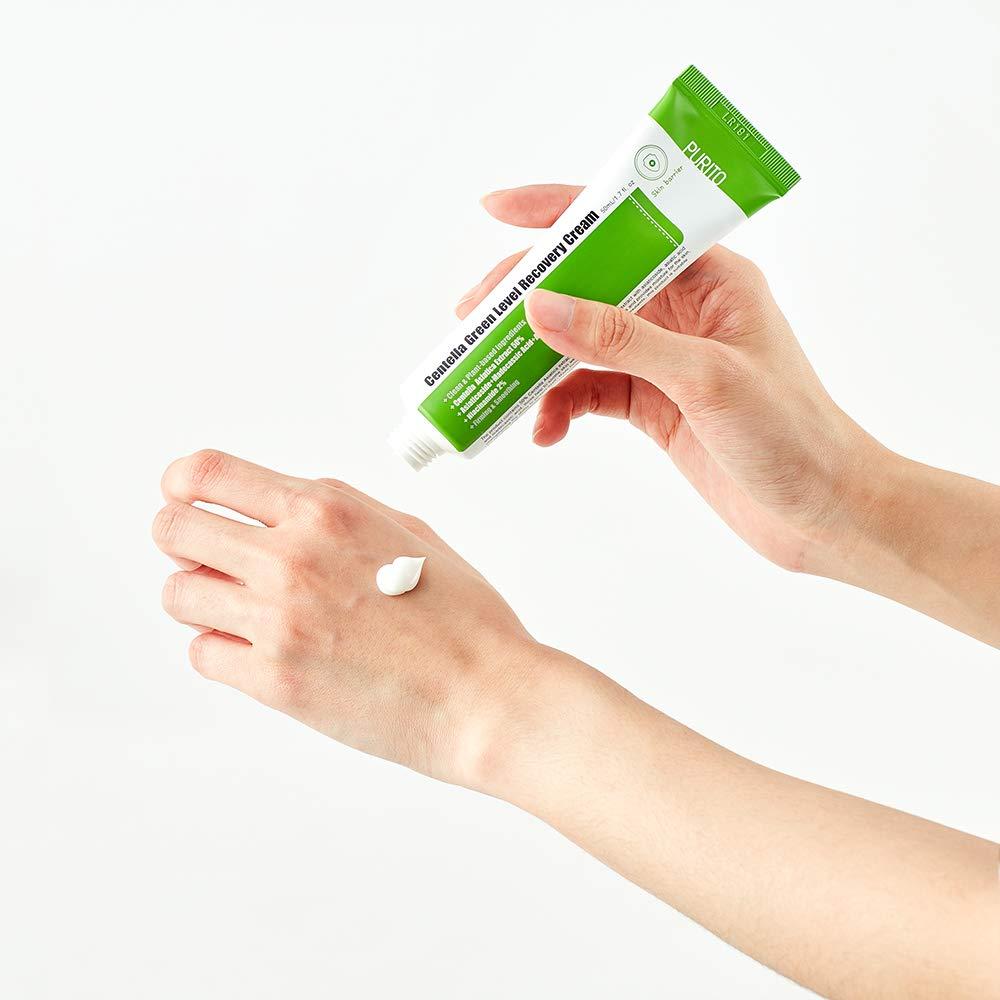 ---
KLAIRS Midnight Blue Calming Cream
KLAIRS Midnight Blue Calming Cream gently and instantly soothes sensitive skin. Featuring star ingredients like Guaiazulene, extracted from Chamomile Oil, and Centella Asiatica, it effectively alleviates redness and hydrates the skin.
Notably cruelty-free and free from ethanol, parabens, silicon, steroids, artificial colors, and fragrances, and maintaining a pH of 7.0 ± 1.0, this cream ensures a non-comedogenic composition that is safe for all skin types. Particularly beneficial following pore care, laser treatments, prolonged sun exposure, and shaving, simply apply a small amount to affected areas for targeted relief and comfort.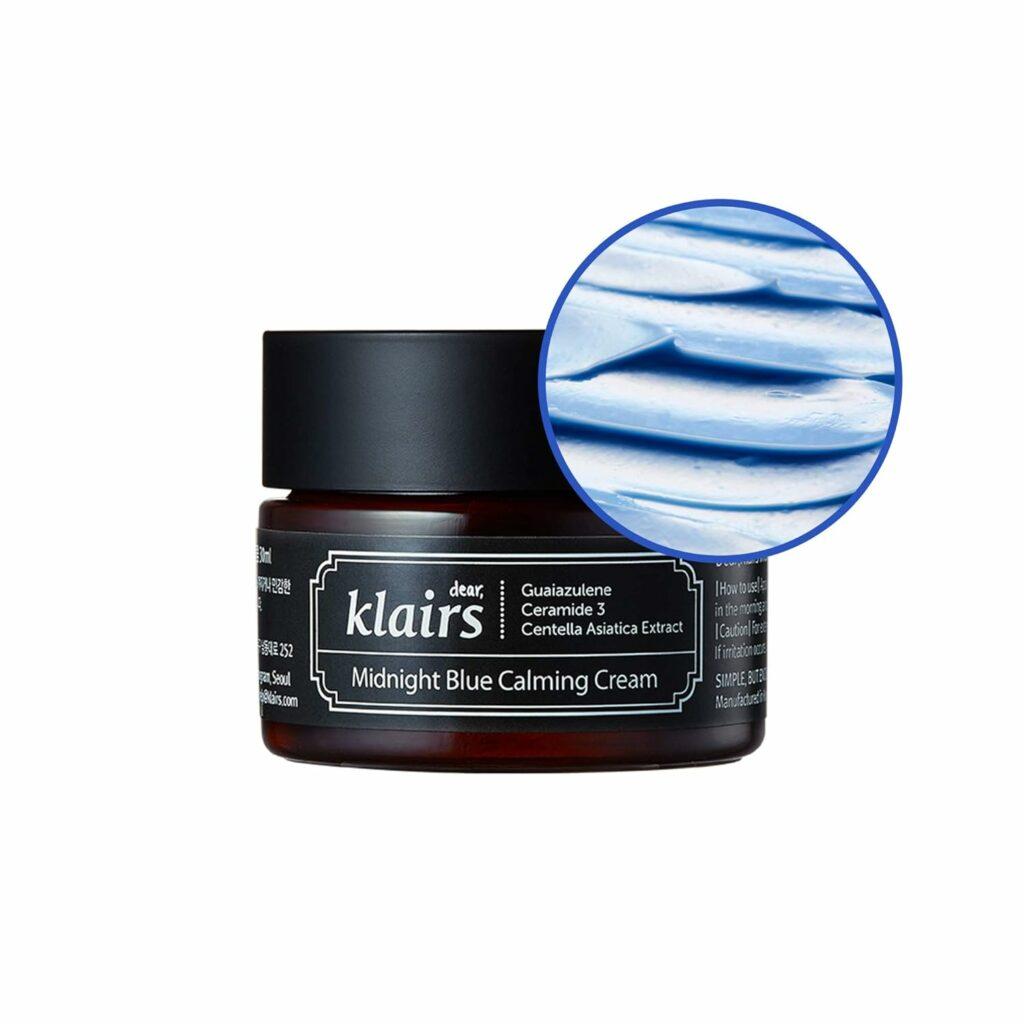 ---
BE PLAIN Chamomile pH-Balanced Lotion
BE PLAIN Chamomile pH-Balanced Lotion seamlessly blends the calming properties of chamomile with a meticulously balanced pH formula to nurture and soothe the skin. Revered for its gentle approach to skincare, this lotion is crafted to cater to the needs of all skin types, including sensitive and irritated skin. It provides a hydrating and calming effect that addresses redness and discomfort.
The lightweight, non-greasy formula ensures easy absorption, making it a suitable choice for both day and night use. With a commitment to maintaining skin health and vitality, BE PLAIN emphasizes clean, conscious skincare. The brand focuses on essential, effective ingredients that provide tangible results while respecting the skin's natural balance. Meanwhile, this lotion stands out as a testament to the brand's dedication to straightforward, effective skincare that prioritizes the intrinsic health and beauty of the skin.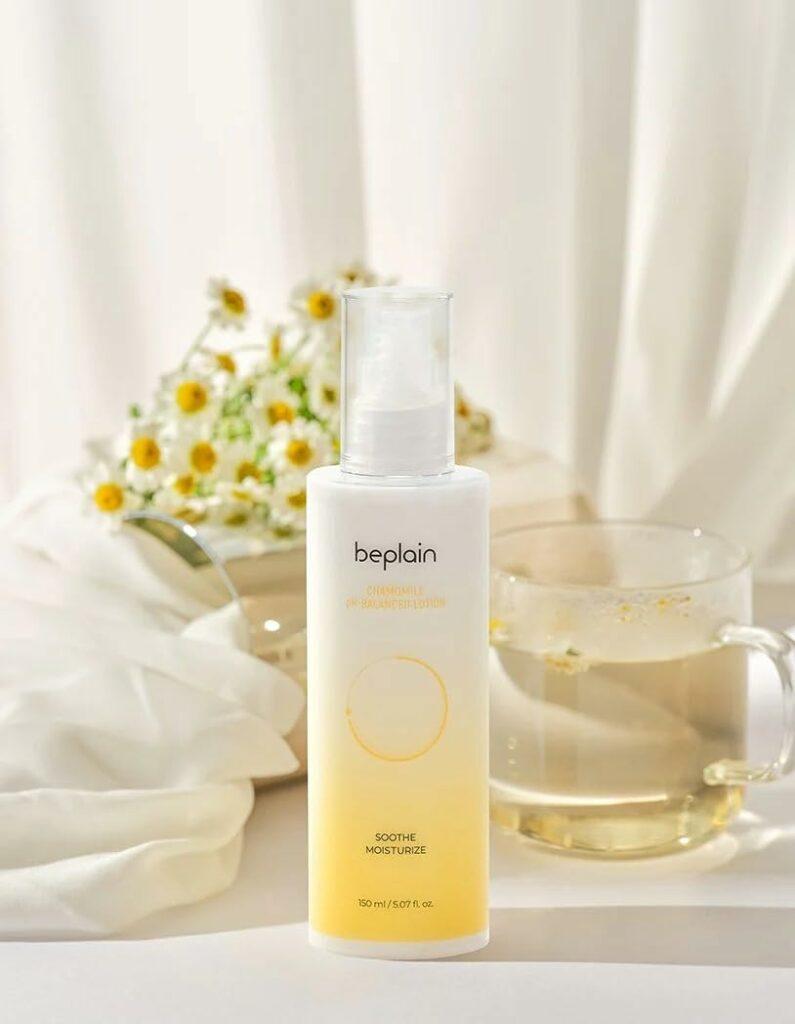 ---
COSRX Oil-Free Ultra-Moisturizing Lotion
COSRX Oil-Free Ultra-Moisturizing Lotion is a daily essential for those with oily and combination skin, providing instant, day-and-night nourishment. Boasting a light, non-greasy consistency, it deeply penetrates to calm irritated skin, while also recharging it with vital antioxidants and vitamins. The lotion contains 70% natural willow bark water. Therefore, it ensures effective moisture restoration and hydration maintenance.
Moreover, it promises fast and smooth absorption, leaving skin fresh, soft, and silky without any residual layer. Adhering to COSRX's high standards, all products, including this lotion, are hypoallergenic, dermatologist-tested, and free from animal testing, parabens, sulfates, and phthalates, ensuring they are friendly to your skin and ethical in production.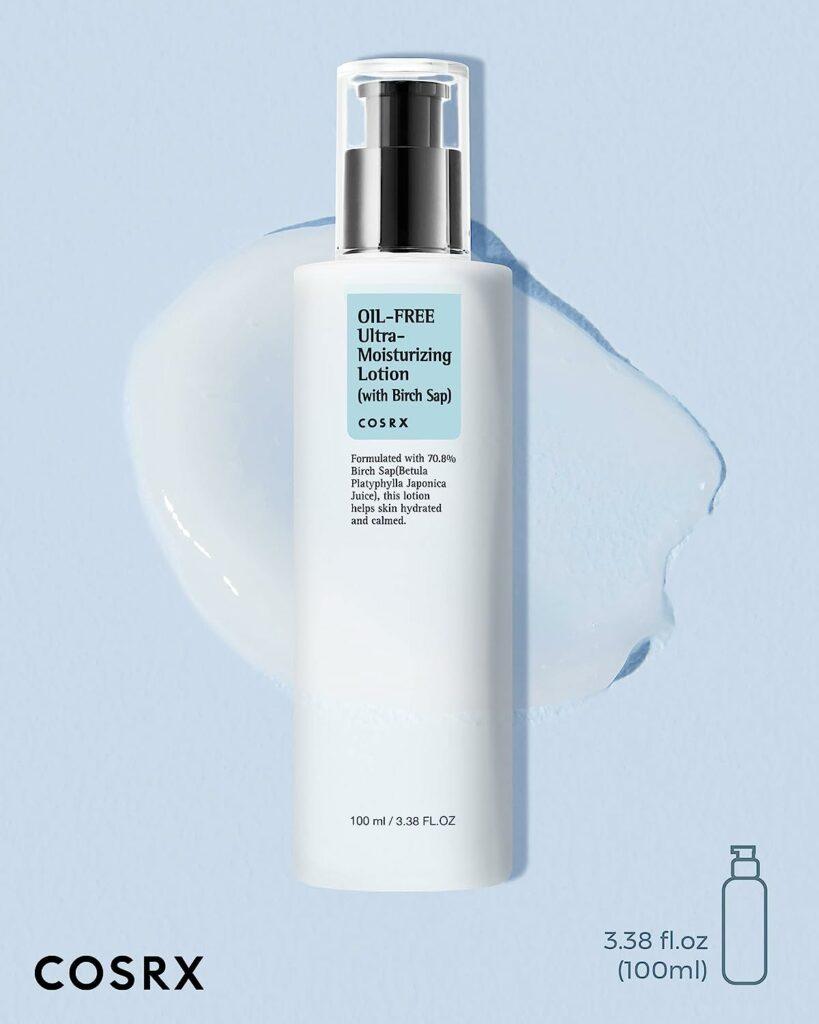 ---
Dr.G RED Blemish Clear
Dr.G RED Blemish Clear Cream is a specialized skincare product designed to soothe and reduce the appearance of red trouble spots and enhance skin complexion. It effectively calms red spot areas, preventing skin dryness and addressing redness and irritation.
Formulated with 3-PHYTO Complex, which includes plant and vegetable-derived extracts and Green Tea EGCG enzyme, it swiftly soothes and moisturizes the skin without causing irritation. The cream's lightweight, non-sticky texture, it is particularly suitable for oily and combination skin types. Additionally, it ensures sensitive skin remains trouble-free and without mineral inclusion.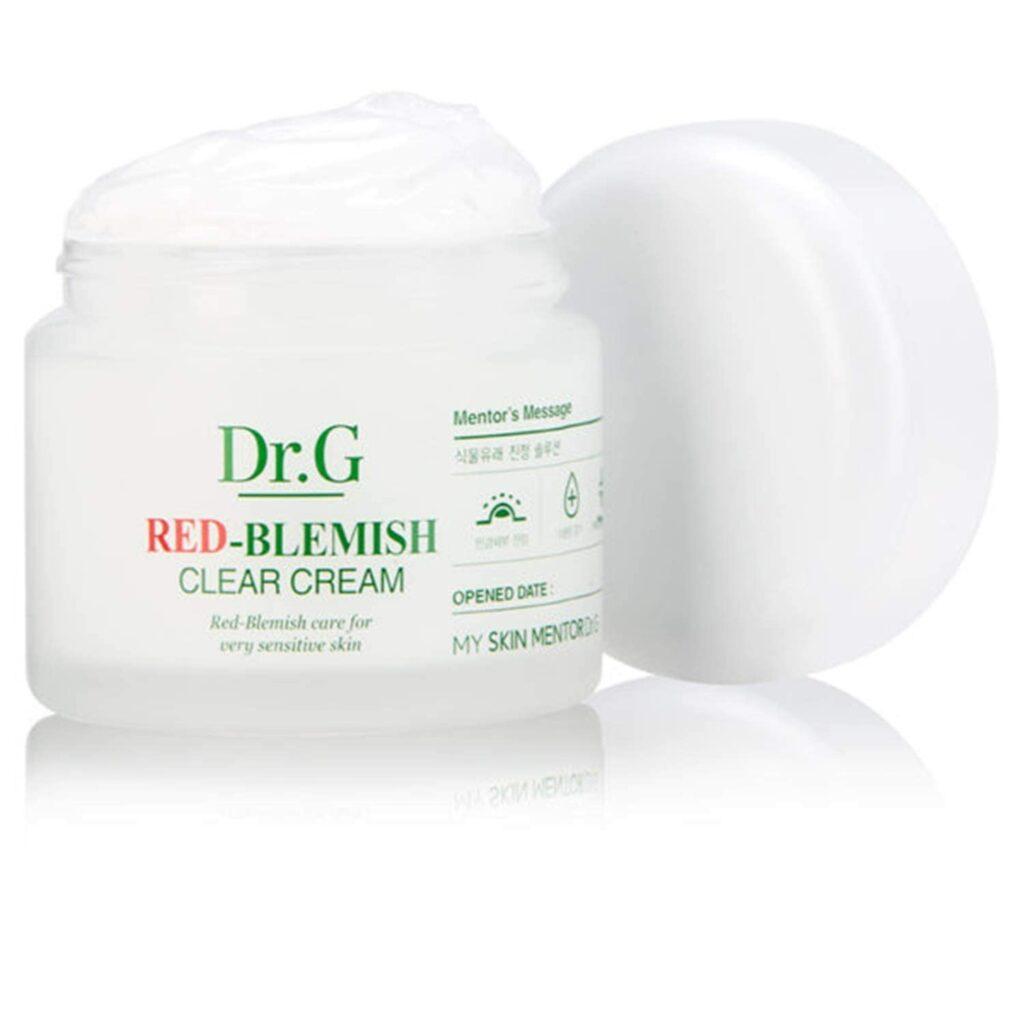 ---
Innisfree bija cica balm
Innisfree's Cica Balm with Bija Seed Oil is a distinguished face gel moisturizer treatment. The product has garnered appreciation for its soothing and reparative properties, especially for sensitive and troubled skin. As one of the best Korean pimple creams, it is formulated with Bija Seed Oil, known for its ability to enhance the skin's natural defense mechanisms. In addition, it also consists of a cica complex that aids in skin recovery and soothing irritation. This potent combination works harmoniously to provide a calming effect, reducing redness and promoting healing in troubled areas.
The lightweight, non-greasy texture of the balm ensures that it is easily absorbed. It delivers intensive moisture without clogging pores or leaving a sticky residue. Ideal for a range of skin types, Innisfree's Cica Balm stands out as a gentle yet effective solution. It offers a serene and healing experience to your skincare routine. Moreover, it ensures your skin remains vibrant, nourished, and resilient against external stressors.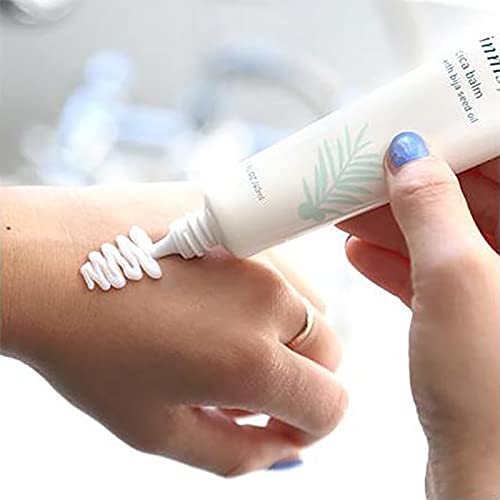 ---
Our editors independently select all products featured on KoreaProductPost. However, we may earn an affiliate commission when you buy something through our retail links.
Related Posts