When purchasing a Hanbok, a traditional Korean attire, it is crucial to ensure that the seller is reputable, especially when buying online. Here are several online stores where you might buy Hanbok with worldwide shipping options. Please note that availability, pricing, and quality can vary, and it is always good to read reviews and possibly contact the seller with any questions before making a purchase.
Our editors independently select all products featured on KoreaProductPost. However, we may earn an affiliate commission when you buy something through our retail links.
Stores to Buy Hanbok Online with Worldwide Shipping
The Korean In Me
Buy your perfect Hanbok online at The Korean In Me, a renowned online store specializing in Hanboks, with a heritage of 20 years. It's a one-stop destination for those looking to explore and purchase a variety of Hanboks suitable for men, women, and children. Whether you are in search of a traditional Korean dress for New Year celebrations or a modern Hanbok for a special occasion, The Korean In Me offers a diverse collection, including outfits for weddings, ensuring everyone can find something that suits their taste and preference.
Shopping at The Korean In Me allows customers to experience the rich culture and tradition of Korea through its beautiful and authentic attire. The store is committed to providing quality and authenticity, ensuring every piece reflects the essence of Korean craftsmanship and design. Whether you are a lover of traditional designs or prefer a modern twist, The Korean In Me is the ideal place to shop for Hanboks and embrace the vibrant and rich culture of Korea.
Joteta.com
This is another online store where you can buy Hanbok, offering a variety of options for men, women, and children.
Joteta is an online platform that stands as a beacon for quality and authenticity, offering a curated selection of Korean-inspired assets. Most items are shipped out from South Korea, main office. Some popular items are shipped out from LA location for the order from US.
The name "Joteta" translates to "good" in Korean, reflecting the brand's commitment to providing only the best and most authentic products to its customers. The platform is a rich tapestry of Korean culture and tradition, offering a variety of products ranging from baby Hanboks to modern Hanboks, each piece a representation of the vibrant and diverse heritage of Korea.
The uniqueness of Joteta lies in its meticulous approach to product selection and creation. Several of their offerings, like baby Hanboks and Norigae, are handcrafted with precision and care by their dedicated team, ensuring each piece is a work of art in its own right. Meanwhile, their assortment of modern Hanboks and Bojagi are sourced from partner vendors located in trendy and cultural hubs such as Insa-dong. This careful amalgamation of handmade and selectively sourced items ensures that customers receive products that are not only authentic but also steeped in quality and Korean tradition. Whether you are a connoisseur of Korean culture or a casual shopper looking for unique and quality items, Joteta.com provides a gateway to explore and acquire a piece of Korea's rich cultural tapestry.
STAND OUT WITH TRADITIONAL BEAUTY AND MODERN ELEGANCE
Add an elegant twist to your everyday look. Turn heads where you go and impress.
Vogue and made for comfort, the modern hanbok makes an ideal outfit for casual and semi-formal events.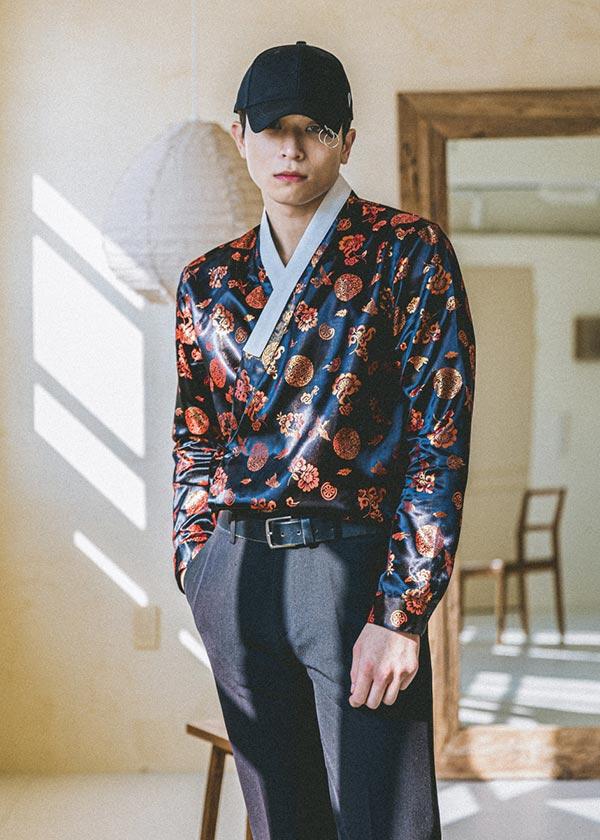 CELEBRATE A SPECIAL KOREAN OCCASION WITH A SILVER FOILED IMPERIAL STYLE GIRLS HANBOK IN SKYBLUE
This girl's hanbok is perfect for Korean holidays and special occasions such as a Korean First Birthday Party (Dol), Korean New Year (Seollal), and Korean Thanksgiving (Chuseok).
HanbokSarang.com
HanbokSarang is a distinguished online retailer specializing in the creation and sale of Hanboks, offering a unique service where each piece can be customized to meet individual preferences and needs. This platform is more than just a store; it's a space where tradition, elegance, and personal expression intertwine, allowing customers to own a piece of Korean heritage tailored just for them.
Not only can you buy Hanbok, but you can also customized it. What sets HanbokSarang apart is its commitment to individuality and craftsmanship. The ability to place customized orders means that every customer can have a Hanbok that resonates with their style, preference, and size, making each piece a unique representation of the wearer's personality intertwined with Korean tradition. This customization service ensures that every Hanbok is not just a piece of clothing but a personal and meaningful expression of culture and identity. Whether you are seeking something traditional or more contemporary, HanbokSarang.com is a gateway to owning a piece of Korean elegance that is uniquely yours, allowing you to experience the beauty and richness of Korean culture in the most personal way.
Haute Couture Hanbok
Suitable occasions: Evening Party, Cosplay, Wedding
This is a hanbok custom-made with the measurements you provided
Making Time: About two weeks
Materials: High-quality Polyester, Dyed with natural
Dry Cleaning Recommended
The hanbok does not include any accessories
Product Composition: Top(Jeogori), Skirt(Chima), Petticoat(Sokchima), Norigae(Random)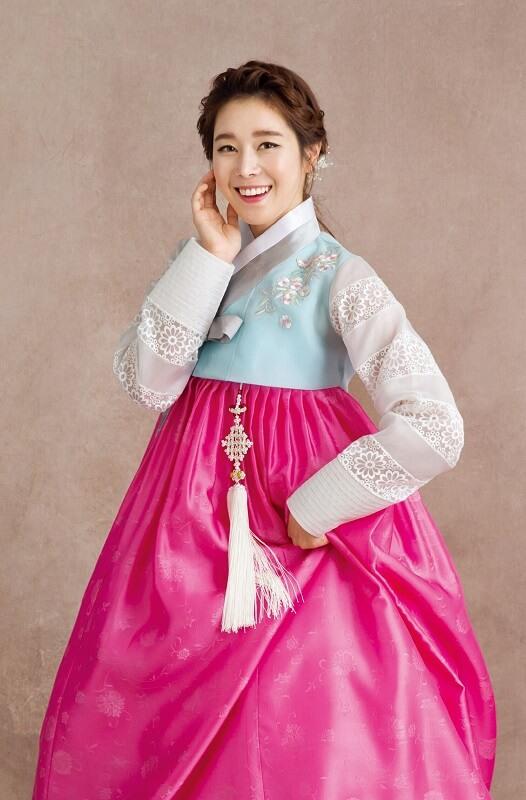 Luxury Korean Traditional Couple Hanbok
Suitable occasions: Evening Party, Cosplay, Wedding
The custom-made process takes 3~4 weeks depending on the design.
Top quality materials: Polyester, Dyed with natural.
Recommend Dry Cleaning only.
Order to wear women Hanbok: Knickers » Underskirt » Skirt » Top. 
Product Composition

Female: Top(Jeogori), Skirt(Chima), Petticoat(Sokchima), Knickers(Sokbaji), Norigae(Random), Shoes.
Male: Top(Jeogori), Pants(Baji), Short coat(Baeja), Shoes.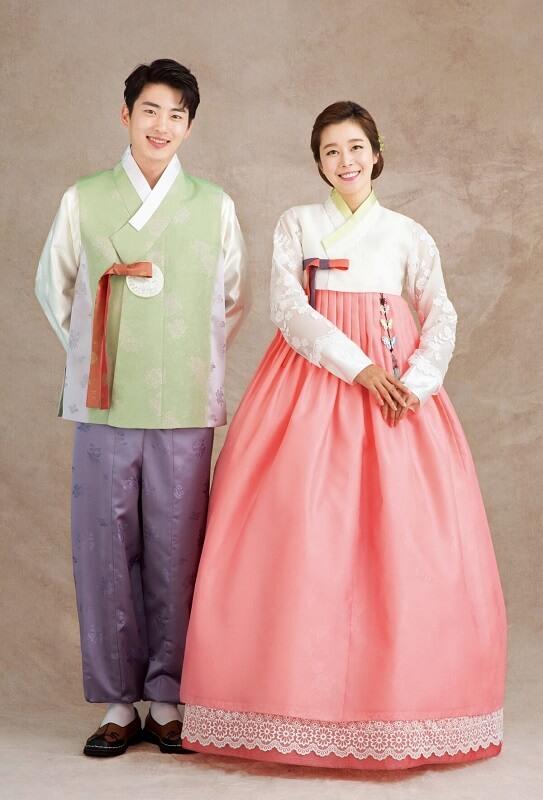 HoyainSeoul
HoyaInSeoul is a notable online retailer specializing in providing a diverse range of Hanboks, with a particular emphasis on catering to plus-size women. This store is a beacon of inclusivity in the world of fashion, ensuring that women of all sizes can experience the elegance and cultural richness of traditional Korean attire.
HoyaInSeoul stands out for its commitment to embracing diversity and promoting body positivity. By offering Hanboks for plus-size women, the store ensures that every woman, regardless of her size, has the opportunity to adorn herself in a piece of Korean heritage and experience the beauty and grace of this traditional attire. The availability of plus-size Hanboks means that more people can explore and connect with Korean culture and tradition, fostering a sense of inclusivity and respect for diversity.
Leesle
Leesle, a revolutionary brand, has been at the forefront of creating a unique genre known as Modern Hanbok since its inception in 2006, originally under the name 'Sonjjang Design Hanbok'. With a fervent dream of popularizing and globalizing Hanboks, Leesle invested over 100 million won to introduce this traditional Korean attire to the fashion capitals of the world: Paris, Milan, and New York.
The brand aspired to create Hanboks that could be embraced immediately, ones that resonated with comfort and intimacy, akin to a pair of well-fitted jeans. Leesle sought to redefine the shapes and forms of Hanboks, aligning them with contemporary aesthetics while retaining their traditional essence.
Leesle's mission is not merely to create garments but to establish Hanboks as a global fashion genre. To realize this ambition, the brand is meticulously crafting each piece with the zeitgeist reflected, ensuring that the modern iterations of Hanboks are in sync with the prevailing trends and styles of the times. Leesle is not just reimagining Hanboks; it is redefining their relevance in the modern fashion landscape.
Other Shops to Buy Hanbok Online
Certainly, purchasing a Hanbok has been made convenient and accessible through platforms like Amazon, eBay, and Etsy, allowing you to choose according to your preference and needs. These platforms host a variety of sellers, offering a diverse range of Hanboks, from traditional to modern designs, ensuring that there is something for everyone.
Note: Make sure to read the product descriptions and customer reviews carefully and buy from reputable sellers.
Amazon.com
XINFU Korean Traditional Women's Hanbok Set Long Sleeve
Polyester
Dry Clean Only
Material: Polyester; Content: 1*top + 1*dress , Not included: HairBand and bustle
Traditional Korean women's hanboks with Bow design, one snap on the chest
Occasion: Daily wear korean modern hanboks; Fun as birthday or holiday gifts, Perfect for Chinese New Year, Halloween party, Cosplay party, Christmas or birthday gift
Washing method: dry-cleaned, prohibited soaking, wash separately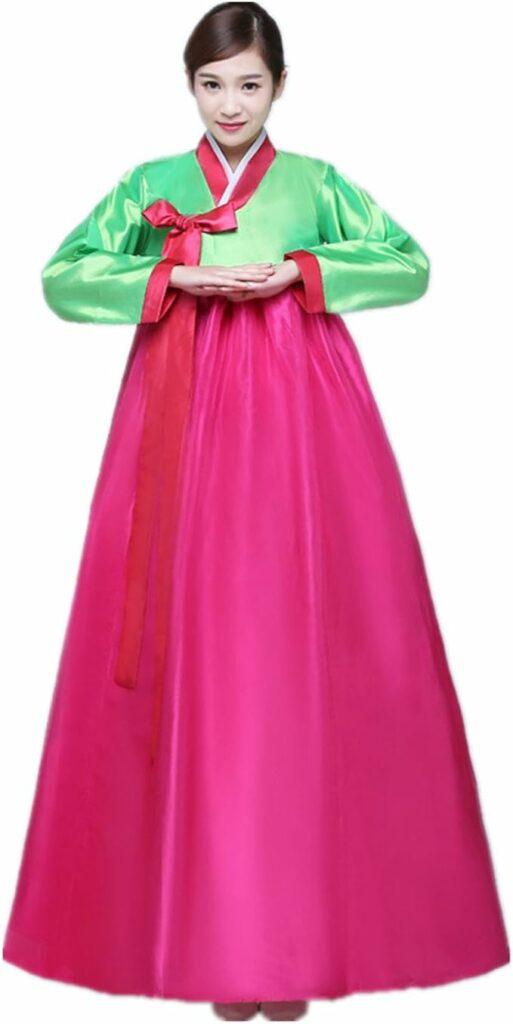 OUJIN I Ivory Indie Pink Dangui Boy/Girl Hanbok
Traditional Korean partyware for kids Whether it's a 100th-day party, a wedding, festival, or a birthday party, your little one will look super cute in our OUJIN I premium hanbok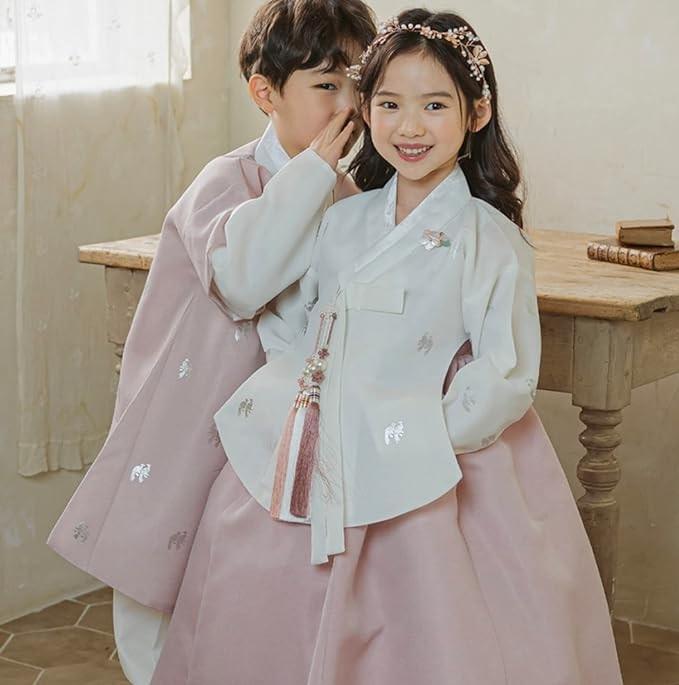 Etsy.com
Etsy often has handmade or vintage Hanboks, and you can communicate directly with sellers to ask questions about the items.
Korean Modern Hanbok Casual Party Dress Clothing for Women
This is a Korean Modern Hanbok wrap style cover skirt for Women.
This hanbok is modernly designed so you can wear it comfortably and beautifully.
This modern hanbok is perfect dress for daily and celebrations such as parties or various events.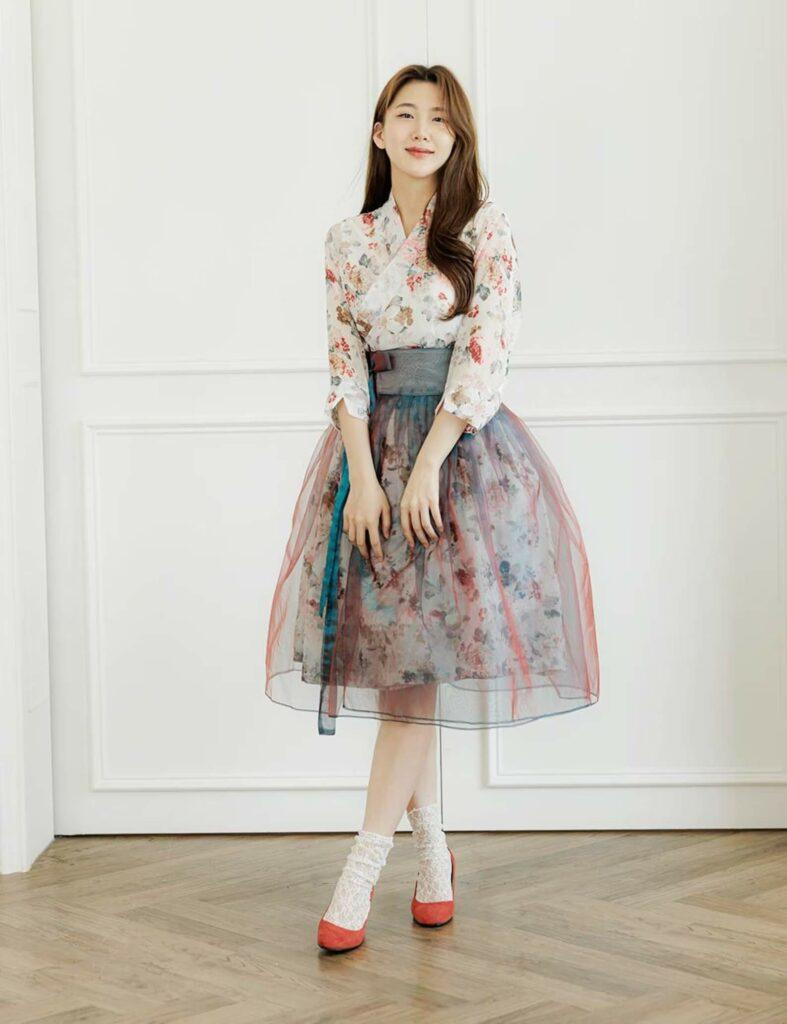 Korean Couple Wedding Hanbok – ARISOL
This hanbok is custom-made in Korea.
Production date takes 4–5 days after ordering
It will be delivered from 6th to 7th in Korea.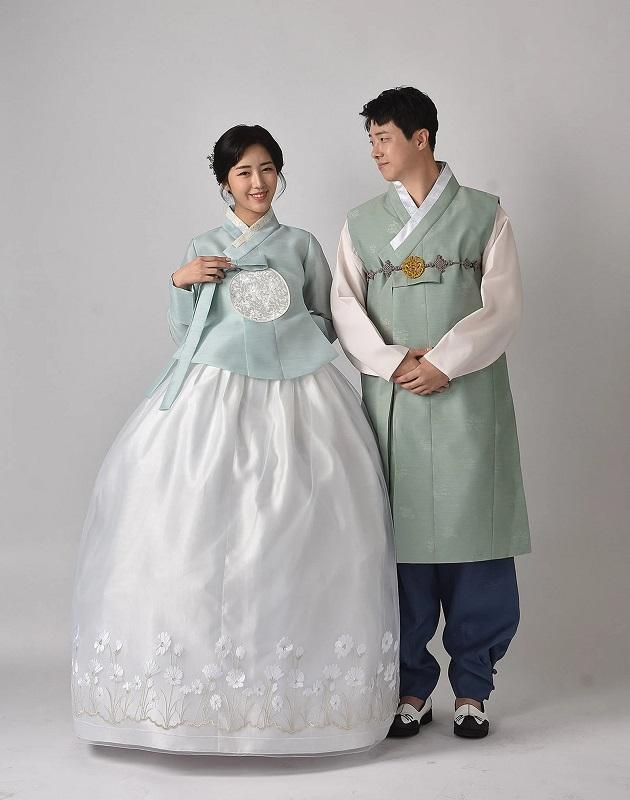 Things to Remember when buying Hanbok online
Remember to check the return policy, shipping costs, and delivery times before making a purchase, and consider using a secure payment method like a credit card or PayPal. Also, please note that the availability of products and the reliability of the websites can change, so it is always good to do some research and read recent reviews before making a purchase.
Last but not least, before you buy your chosen Hanbok, ensure you meticulously read the product review and customer feedback and make purchases only from sellers with a credible reputation.
Related Posts