The 2023 Thanksgiving is just right around the corner, and it is time to celebrate the bond of friendship and family. While you may be searching for the right activities for your family or community events, streaming the best Korean movies together might help you embrace the warmth of the family bond this holiday. Check out our meticulous selections of the best 5 Korean movies to watch for your 2023 Thanksgiving gathering with family, friends, and community.
No More Arguments and Drama: Gather Around the Screen for the Best Streaming Party
Thanksgiving is a rare occasion where members of families and communities gather to catch up with one another. Unfortunately, most available activities that require the whole members to gather around are either outdated, boring, or simply unattractive.
At the same time, conventional dinners or random talks end up with arguments and dramas most of the time.
Therefore, streaming Korean family movies is one of the most efficient ways to spend your time with the whole family or community this Thanksgiving.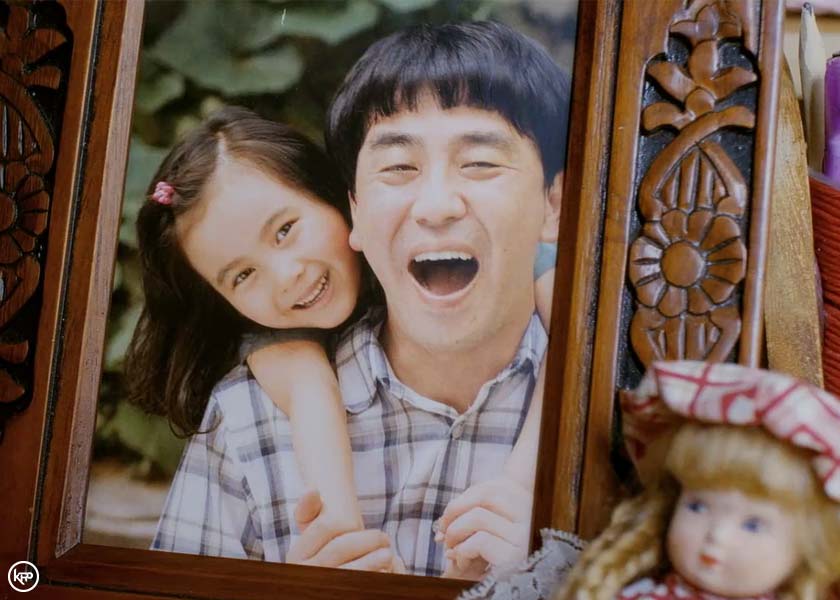 Our best selections of Korean family movies for streaming on Thanksgiving offer relatable conflicts with different perspectives. It will give you and your whole community fresh viewpoints on friendships and family bonds.
Check out our top 5 Korean movies for your streaming party this Thanksgiving, available via Amazon Prime.
Best Family Movies to Watch on Amazon Prime for Thanksgiving
One of the best recommended Korean movies to watch this Thanksgiving is "Miracle in Cell No. 7." The movie depicts the story of Yong-gu, a man with a cognitive disability, who is falsely accused and jailed for a crime he didn't commit. The police took advantage of his disability and put him in the strictest cell in a maximum-security prison, Cell No. 7.
In prison, he forms an unexpected bond with his fellow inmates in Cell No. 7. They then work to orchestrate a secret reunion between Yong Gu and his little girl, Ye Sung. The story weaves through friendships and family bonds in an effort to reveal Yong Gu's truth.
The touching story and strong acting of the cast make "Miracle in Cell No. 7" one of the best family movie streaming selections for your Thanksgiving gathering. It shows deep connections between friends and family members and how to maintain kindness even during challenging situations. This Korean movie is available to watch via Netflix and Amazon Prime.
Secondly, for a more exciting streaming, "Midnight Runners" is the best selection for your Thanksgiving gathering this year.
Starring "The Marvels" actor Park Seo Joon, this Korean movie tells the tale of the friendship between Ki Joon and Hee Yeol. These two best friends are both new students in the police academy. One day, they witness a kidnapping while they are out in Gangnam. Having the raw idealism and fresh spirit of new recruits, the two young cadets try to solve the case by themselves, leading them to the larger issue of illegal organ trafficking.
Despite being students and facing potential expulsion for meddling in the case, Ki Joon and Hee Yeol insist in pursuing the case. After all, they believe that they are doing the right thing.
"Midnight Runners" provides exciting, action-packed sequences and strong character dynamics. With the perfect combination of serious cases and engaging humor, this movie will be perfect to break the ice in your Thanksgiving gathering. Best of everything, this movie is also available to watch on Amazon Prime.
Full of unexpected intrigues and rich perspectives, the Oscar-winning "Parasite" is among the best Korean movies to watch this Thanksgiving.
This movie tells the story of Kim family, who live in a confined basement in the city. They then fabricate their identities to work for the wealthy Park family. While they are enjoying the luxurious experience of being in the house of South Korea's top 1% family, everything turns complicated when they discover a hidden bunker in the Park's house. Then, the Kim family members become scattered with the hope that one day, the son can eventually rescue them.
Telling the black comedy story of two families from different financial backgrounds, this movie might be a debatable option for your family gathering but a must-watch one nonetheless. It gives new perspectives on the struggles a family must endure in different circumstances.
Most of all, despite its thought-provoking issues, it demonstrated the close bonds between the family members and how much they will fight for each other. "Parasite" offers the perfect theme for your family/community events this year.
Ultimately, streaming "Parasite," one of the best Korean family movies for Thanksgiving, is available via Amazon Prime.
Next among our top list of Korean movies to watch this Thanksgiving is "Wonderful Nightmare".
Marriage is a lifetime nightmare a person must experience. With this idea in mind, the prominent female lawyer Yeon Woo vows to live her life as a successful single lady—rich and powerful. That is until one day, she gets into a car accident and dies a sudden death.
Unexpectedly, Yeon Woo's death is Heaven's mistake. Therefore, she gets another chance to live as long as she completes the whole month of living as an ordinary housewife with a new husband, a son, and a daughter – something she would never have imagined.
This movie provides different perspectives between living a single life and being a part of a family. It is something that can refresh the values of togetherness, which is perfect for your Thanksgiving this year.
Tune in to Amazon Prime for a streaming party with your friends and family.
Finally, nothing is ever as both hilarious and annoying as the bond between two brothers, which you will definitely enjoy in "My Annoying Brother".
Centering around a visually-impaired judo athlete Doo Young and conman older brother Doo Shik. Doo Shik takes advantage of Doo Young's condition to get parole from his prison sentence. As the two brothers reconnect their long-lost family bond, Doo Shik must face a serious health diagnosis – terminal cancer.
During his remaining time, he eventually dedicates everything to supporting Doo Young and his ambition to compete in the Paralympics. In the process, the deepening bond between the two brothers creates the most heartbreaking storyline development.
"You never know what—or who—you've got 'til they're gone." – is the most amazing lesson the movie provides for your Thanksgiving events.
Stream "My Annoying Brother" today on Amazon Prime.
Our editors independently select all products featured on KoreaProductPost. However, we may earn an affiliate commission when you buy something through our retail links.
Join us on an exciting journey to explore the vibrant world of Korean lifestyle – from the latest beauty tips to the hottest tech and so much more on Facebook, Twitter, LinkedIn, and Flipboard.
Related Posts