Korean Snacks have a burst of various flavors that tastes delicious and unique. The popularity of Korean snacks is attracting many people around the world. However, one problem that occurs with that is everyone will not go to Korea to try Korean snacks. If you are actively searching for websites to buy Korean snacks, then you are at the right place. 
These are the best websites to buy Korean snacks online
Daebak
Daebak is a great place where you can buy Korean snacks online. This website contains plenty of Korean snack options that people in Korea eat regularly. Apart from that, you will also find some special snacks that are only available here. The prices of snacks from this website are not the cheapest, but they taste delicious and are worth a try.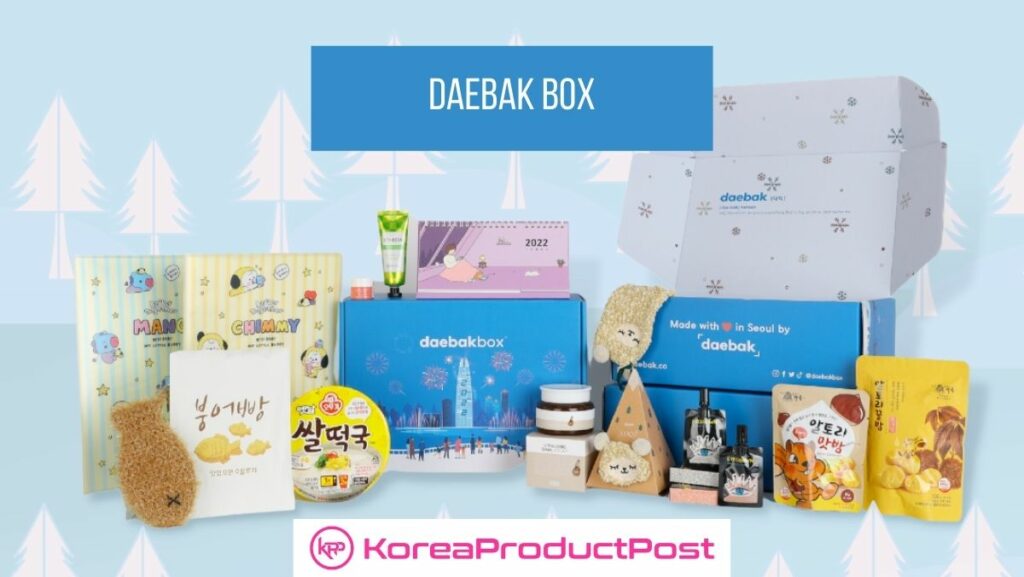 Snack fever is a snack box exclusively available in Daebak. If you are not sure what to buy, then you can get snack fever which includes a combination of different Korean snacks. Daebak is also a fantastic place where you can get snacks as a gift for someone who loves Korean snacks. You should purchase in bulk from Daebak to get more worth for their money.
As the name suggests, this website has snacks from many Asian countries, including Taiwan, China, Japan, the Phillippines, and Korea. If you want to try snacks from different Asian countries and you don't want to check separate websites, then Just Asian Food is for you. With that being said, there are plenty of Korean snack options available here.
The supply of Korean snacks may not be as immense as other websites, but you still have hundreds of varieties of Korean snacks. Most of the Korean offerings from Just Asian Food are the ones that are popular and locally available in South Korea. Moreover, the shipping cost is free if the amount goes more than $59, and only Asian Food is for U.S. continental shipping.
Koreadepart, short for Korean departmental stores, has not been on the radar of many people. However, this website is an excellent choice for people who want Korean snacks. The selection of snacks they have are one of the best on this list, and the major contributing factor to that is the way they sort out products. While Amazing and Gmarket also have similar products, their sorting algorithm is not on point.
Koreadepart clearly sorts out their snacks, and you can easily find the snack you want to get. On top of that, hundreds of snacks are listed in a proper manner so that customers don't get confused.
The price of the snacks from Koreadepart is reasonable, and one can easily afford to purchase dozens of snacks at once. However, if you do not live in the east or southeast Asia, then your shipping price can get too much.
Cokoyam is similar to Daebak, where it offers more than just Korean snacks. However, Cokoyam main selling point is in their Korean snacks. They focus on Korean snacks more than other departments. They offer a wide range of snacks that a Korean food lover will appreciate. In addition, if you want to get other Korean products from beauty and merch, you can get them here.
The services of this website are only available for U.S continental. However, shipping service is available outside of the U.S., but it will increase the shipping charge tremendously. If you live in the U.S. or Canada, then Cokoyam is a decent choice for you. There is no threshold price where the shipping charge will be zero when you reach it.
Cokoyam has pre-made assortments like Korean potato chips and lotte snacks which you can also try.
Cratejoy is an intuitive online Korean items website where you can get many K-beauty products and Korean snacks. They don't sell snacks or any other items individually. Their service model is a subscription box where the box is one of the two categories they have, and it could be the beauty box or the snack box.
The snack box contains a wide selection of snacks Cratejoy stock from various sellers.
The sellers in Cratejoy always change, and the website always tells you about the currently trending snack box. In this way, customers don't have to purchase directly from vendors cluelessly.
Conclusion
You will surely find any Korean snacks on these websites. IF one website does not have the Korean snack you are looking for, then the chances are that you will find it on the other one. Taste Korean snacks' goodness and re-purchase the ones you love the most.