Take inspiration from K-drama actors and their skincare and makeup rituals to enhance your daily routine and look like your favorite star in real life!
K-drama is a set of highly entertaining Korean series that have leading Korean actors in it. Like K-pop and K-beauty, this genre also has a massive fan following and binge-watchers. These drama series are addictive, and the stories are very lifelike. It is also interesting that they draw many sequences from everyday Korean life, which people find relatable. One such link is following Korean beauty and skincare secrets and the tradition of undertaking a 10-step skincare routine that gives flawless and radiant skin. Taking inspiration from these K-dramas, below are a few tips to up your skincare and makeup game.
Makeup must equal moisturization
K-beauty's basic concept lies in moisturization, and every product across all brands aims at providing lasting hydration to the skin. Sung Deok-mi from Her Private Life plays a curator at an art gallery during the day. But at night, she turns into a K-pop fan and uses bright colors in her makeup to stand out from the crowd. One product that she promotes is the Sooryehan TEON Silk Rouge Lipstick. This lipstick comes with ginseng ceramide, which nourishes the lips and maintains their natural skin barrier. 
An LED mask to light up your dull days
Lee Gon and Goo Seo-ryung from The King: Eternal Monarch always appreciate their skin and even use specialized face masks to wind down on the show. Whether you get bored with the stay-at-home regulations or want to try something for fun, these LED face masks are for you. These sheet masks use LED bulbs that promote collagen development, remove blemishes and boost skin rejuvenation. There are 1236 LED lights in these masks that are good for skin health.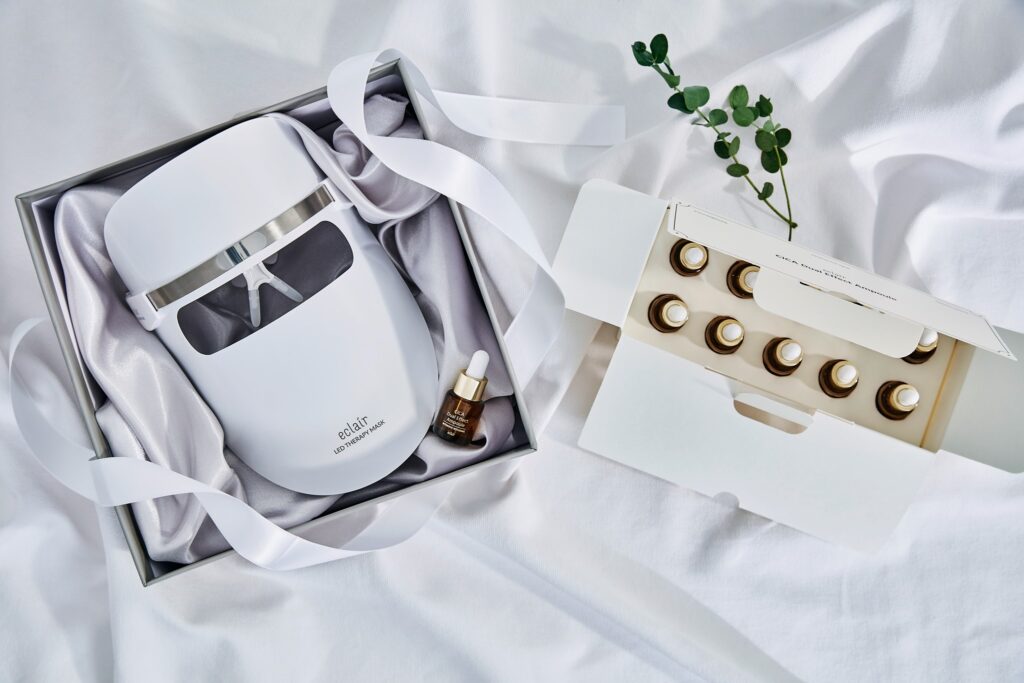 Do not forget the neck
While most people are cautious of their facial skin, they forget about the neck. Remember, not every day will you wear a high neck: look after the skin of your neck as if it were a part of your face. Yoon Se-ri, in the K-drama Crash Landing on You, abides by the same rule. In her series, even though her life was in danger, she never let go of her skincare routine. She focuses on the anti-aging ampoule from Manyo Factory that comes with Bifida. This serum has probiotic bacteria that clear the skin and removes all impurities. She even emphasizes that one should use it in the neck as well. 
Facial Devices for a quick facelift
As rightly said, one must do whatever it takes to unwind at the end of a busy day. Whether you are into candles, music, or a gentle face massage, you deserve to relax. Yoon Se-ri from her show makes you understand that whether you are a millionaire-heiress like her or an ordinary individual, you must use a face massage to release stress and rejuvenate your facial skin. The VANAV UP6 Total skincare device gives a spa-like treatment to the face. This machine fits in one hand and also has the 2D vibration technique. Using this device helps with better absorption of skincare products, and it is ideal for nighttime use.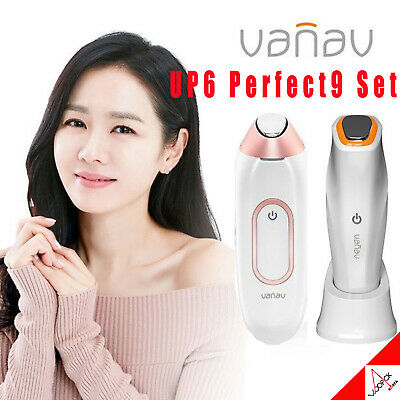 No cheat days for Skincare
Your taste buds may desire a cheat day, but your skin never needs it. Complete nourishment with a dedicated routine is the only way to get envious skin like Secretary Kim from What's Wrong with Secretary Kim. She is meticulous with the skincare routine and even uses ancient techniques like patting the serum, which increases absorption and enhances blood flow to the face. One of her favorite products is the Shiseido Ultimate Power Infusing Duo, which works as an anti-aging elixir and gives her a radiant and youthful look.
Use the Lip gradients
Gone are the days when you had to buy multiple lipsticks and layer them to get perfectly countered lips. Now is the time to use the K-beauty variants that pack different colors in one lipstick and gradient to your lips, making them appear fuller and plump. Cha Eun-jae from Dr. Romantic introduced the world to these products, and she uses one from Lineage called the Layering Lip Bar. Many other brands also make gradient lipsticks, and you could pick one that suits your face. 
Why leave out the men?
Kwon Jung-rok plays a top attorney in Touch Your Heart, and his face is on every magazine cover. He is no less of a celebrity on the show and makes sure he maintains a clean and hydrated face with Boy De Chanel. This brand makes luxury products for men and ensures they have matte and oil-free skin throughout the day. K-beauty caters to women but also does not leave the men out. It has many brands that make products specific to the needs of men. 
In The End!
All K-drama series have characters that follow K-beauty trends and use products that are conveniently available in the market. Pick the one you like and feel like your favorite star while using the same skincare products as they do.