The success of the webtoon-adapted Korean drama "Moving", stems from the creative mind of the original webtoon's author, Kang Full, who jumped into the project and wrote the script himself. However, did you know this prominent writer has been famous for creating his "Kang Full Universe"? Find out more about the Kang Full Universe and explore the emotional, thought-provoking world of the writer through his remarkable webtoon masterpiece.
Kang Full: The Ingenious Writer Behind "Moving" Webtoon-Adapted Korean Drama
Earlier this year, the global entertainment community was captivated by a Korean webtoon adaptation drama, "Moving". Setting a breakthrough in the new era of superhero Korean drama, "Moving" has earned widespread praise for its genius storyline, star-studded cast, emotional depth, and effective integration of various genres
Behind this beautiful masterpiece is its ingenious writer, Kang Full.
For devoted fans of Korean webtoons, Kang Full is a legend and a visionary. He is one of the first-generation Korean webtoon artists who has won the hearts of many with his simple yet deep storytelling.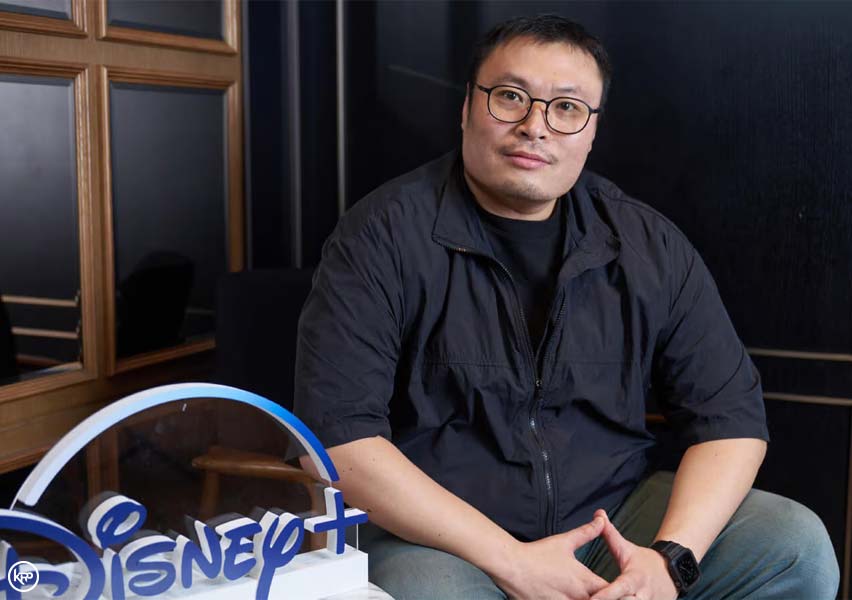 By blending traditional Korean stories with modern ideas, Kang Full creates webtoons that resonate with audiences worldwide. His influence extends beyond visual arts, shaping the landscape of Korean digital comics and setting a benchmark for storytelling and creativity, forming his own "Kang Full Universe" comprising various Korean webtoon masterpieces.
So, what is Kang Full Universe, and what are the webtoons that form the story behind this intertwining world? Here are the best webtoon selections from Kang Full's superhero universe.
Korean Webtoons that Form the Superhero Universe
The first webtoon that forms the "Kang Full" universe is "Moving" – a project that he recently transformed into a successful Korean drama.
Telling the tale of high school students who suddenly discover they have supernatural powers inherited from their parents, this webtoon dives deep into themes of identity, responsibility, and the complexities of growing up with such extraordinary abilities.
The webtoon explores the impact of these abilities on the children's personal lives, their relationships, and how they interact with the world around them. Not only that but the parents also play a significant role, as they try to protect the kids and help them navigate their new reality.
With the perfect blend of action, drama, and suspense, you will find yourself immersed in the characters' journey as they face both internal and external conflicts.
Will these children be able to deal with the moral implications of their powers and confront those who seek to exploit or harm them because of their abilities?
Read the full story of "Moving" Korean webtoon via Tapas and watch the drama on Disney+.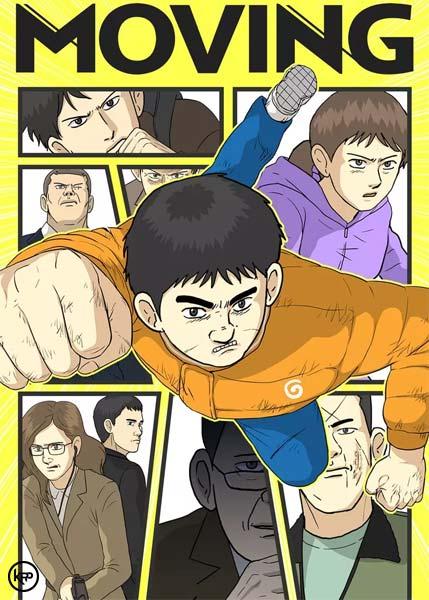 Second, after the successful Korean-webtoon-turned-drama "Moving," another masterpiece that forms the Kang Full Universe is "Timing".
Centering around various characters: a student who freezes time, a salaryman who reverses time to 10 seconds before, an employee who can see 10 minutes into the future, and a teacher whose dream represents an oracle of what's to come, "Timing" is a webtoon that dives deep into the theme of time and its impact on their lives.
Adapting the American style of storytelling, "Timing" has become a Korean webtoon with a plot that is on par with the US superhero series, including "X-Men" and "Heroes".
Dive deep into Kang Full's brilliant mind in "Timing" Korean webtoon via Batoto while waiting for the official English translation.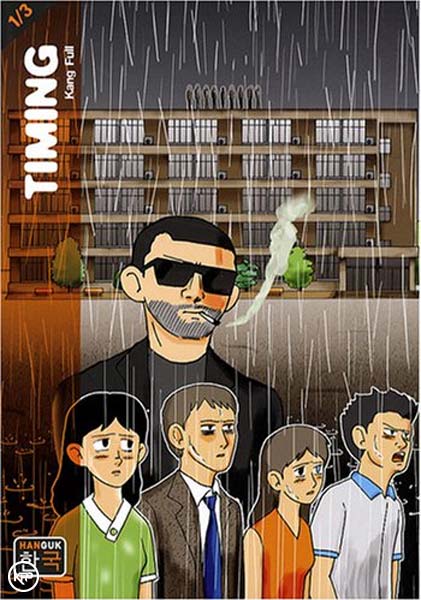 Thirdly, among the Korean webtoon collections that form Kang Full Universe is "Again". It is a sequel project, which takes the settings 4 years after "Timing" with new mysteries and dangers.
You can read the English translation of this Korean webtoon via Batoto and Mangakakalot while waiting for its official global release.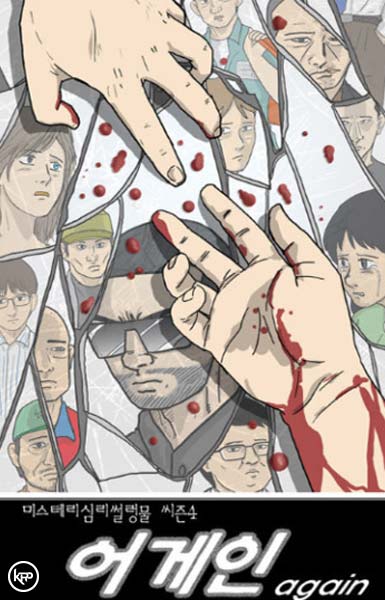 Next, we have "Bridge," a sequel to Kang Full's successful Korean webtoon turned drama, "Moving".
Released in 2017, the "Bridge" webtoon reinvites the characters from "Moving", Bong Seok, Hee Soo, and Kang Hoon into another exciting story. But this time, they will appear as adults. Not only "Moving" but "Bridge" also features characters from "Timing": Yeong Tak, Ja Gi, and Min Hyuk, connecting the whole Kang Full Universe into one intertwined storyline.
Unfortunately, the English translation of this amazing Korean webtoon by Kang Full is unavailable. But you can read the Korean version via Kakao Webtoon and Kakao Page.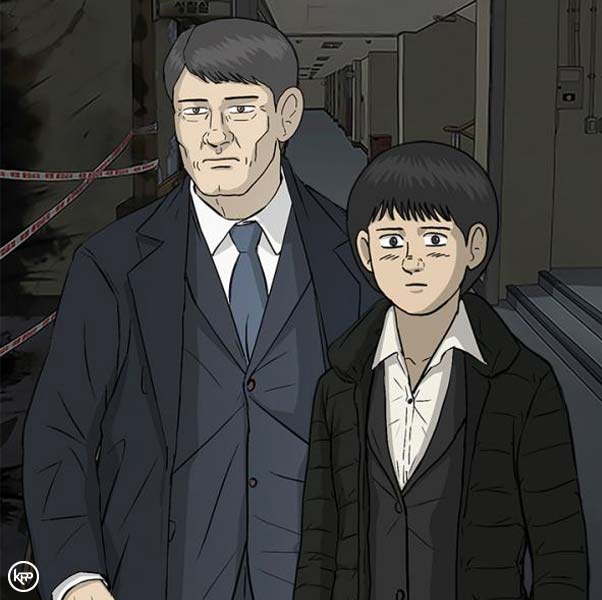 Hidden
Finally, famous Korean writer Kang Full once stated that he would release another webtoon for his superhero universe named "Hidden". He was supposed to release this webtoon in 2019, but since he must work on the production of "Moving" Korean drama, he must put this project to a halt.
Interestingly, the drama adaptation of "Moving" Korean webtoon introduced characters and storylines not present in the original webtoon, such as Frank and Jeon Gye Do.
Frank, who plays the antagonist in the "Moving" Korean drama, was initially a character Kang Full had envisioned for "Hidden."
As this Korean webtoon is still unreleased, we will soon update you regarding its official release date.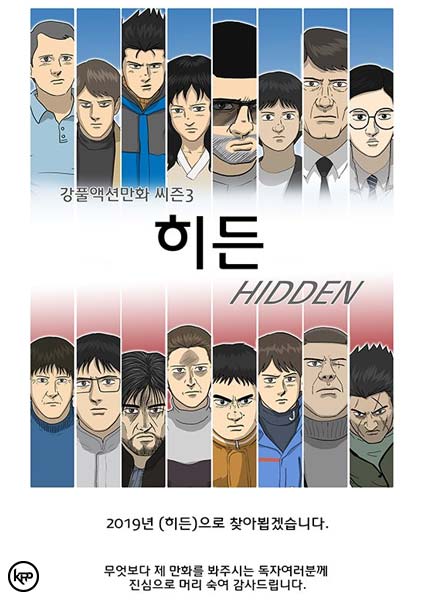 Join us on an exciting journey to explore the vibrant world of Korean lifestyle – from the latest beauty tips to the hottest tech and so much more on Facebook, Twitter, LinkedIn, and Flipboard.
Related Posts