Being in love is easy but being in love with yourself is not. One needs to have a calm and composed mindset to accept flaws, strive hard to improve them and become better. The world around you tries to push you down every day. But you need to get back up and face it. In this commotion, there is a brand that wants to instill dignity in you. They want you to love yourself and have a sense of belonging in your life. Stella Blanc is a South Korean company that treats every person like royalty. They want you to hold your head up high and treat yourself as the temple of power. Here you will know about this brand and the products it offers you.
What is Stella Blanc?
This brand has experts who believe in the power of scent to transform personalities. This company wants to re-create sensibility in life and target people who seek intelligent luxury. They have a specific name for these customers; neo noblesse. These people are dreamers and believe in myths and the expanse of the universe. These people search for more than what they meet. Such people are empathetic and treat others like they get treated. The target audience of this brand is entrepreneurs, thinkers, leaders, and ones who know they are different.
Stella Blanc Products
Forward thinkers are game-changers who create an identity of their own. This set of people create signature styles, and Stella Blanc wants to work with this aspect itself. The brand offers four unique hand creams for this Neo Noblesse. As per their product design, Stella Authentic Perfume Hand Cream and Pink Planet Authentic Perfume Hand Cream resonate with the sounds and feel of the universe. On the other hand, Ciren Authentic Perfume Hand Cream and Psyche Authentic Perfume Hand Cream represent myth and mystery. One key feature of these creams is that they come with intricately engraved metal caps. This feature is like perfumes and their exquisite bottle caps. 
This is the first offering from this company. The fragrance in this hand cream resonates with the scent of a flower garden with the expanse of space. Its headnote is of mandarin orange right next to the spicy heart note of star anise. This heart note also has the scent of clove and red rose. These fragrances create an environment of a thriving spice garden that rejuvenates your senses. Its base note is of vetiver, which is very mossy and earthy. This scent depicts the celestial rocks and space. The moisturization from this cream will keep your hand soft all day. All you need to do is rub it on your wrist and neck and feel fresh all day.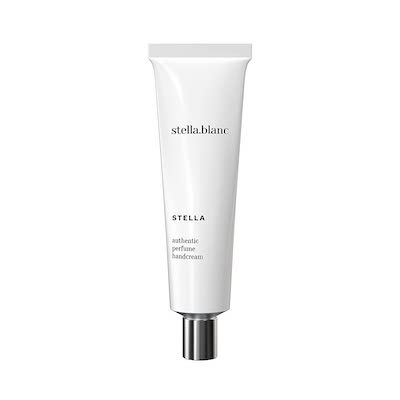 This cream holds a resemblance to the newly discovered Pink Planet. Cotton candy is similar, and its sweetness reminds many people of their childhood. This one has citrus accord as its headnote. But the heart note has scents of cotton candy, cologne, and brown sugar. This note rewinds your mind into seeing your carefree self as a child and relaxes your brain. Its base notes are amber, vetiver, and cedar. These earthy notes keep you grounded with reality.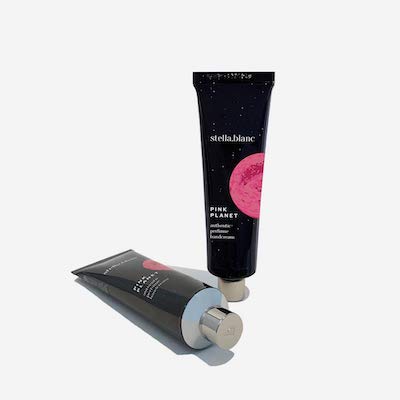 This takes inspiration from the mythical creatures called sirens. They would lure sailors with their mysterious voices. The scent in this cream represents the sea, the land, and the mysterious creature. The headnote is galbanum, while the heart notes are jasmine, leather, water, and patchouli. These charming fragrances signify the sea and its luring mysteries. The base note is sandalwood which stands for the earthy woody scent where sailors perished once the sirens did their job. They make it with effective moisturization properties as well.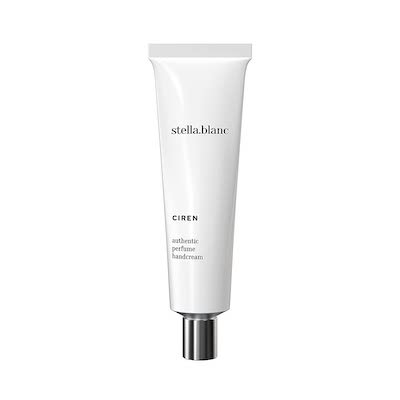 You can use this one to feel connected to the earth. The moisturization in it is state-of-the-art. The scents here will remind you of the smell that fills the air when fresh rain falls on mossy soil. Like a single ray of light rips the darkness of a forest, this perfume awakes the senses. Its headnote is grapefruit with star anise, peppermint, and fruity accord as the heart notes. These earthy notes are cool the mind and soul. The base is of musk, which spread like a new butterfly spreads its wings for the first time, ready to conquer the world.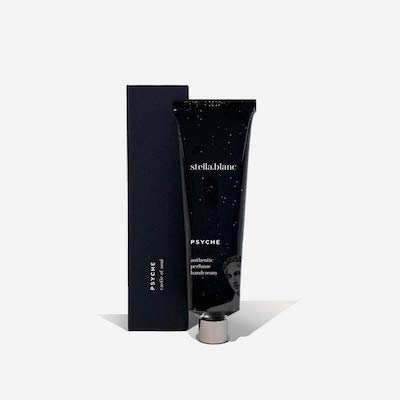 In The End!
This brand makes outstanding products in association with people on a personal level. It is also multipurpose. Not only do you get a rich hand cream, but you also get exclusive perfumes. Every cream contains 2% perfume which makes the scent last long. These products exude luxury and are ideal for gifting. Stay confident and love yourself with a new set from Stella Blanc today.
Our editors independently select all products featured on KoreaProductPost. However, we may earn an affiliate commission when you buy something through our retail links.