Experience the hydrating power of hyaluronic acid in K-beauty products as it provides intense moisture to your skin, leaving it plump and youthful-looking.
We all love clear, soft, and smooth textured skin and try many different products to achieve this. Specifically, we adore the 'glass-skin' look, which is very common in the Korean community. There is a reason for that; they are meticulous about the ingredients used in their skincare products. If you also want to make your skin smooth and supple, the foremost step will be to use products that include hydrating ingredients. Hyaluronic acid is an incredible ingredient in various skincare products, including serums, moisturizers, and eye creams.
Hyaluronic Acid as a Moisturizing Ingredient
Hyaluronic acid is a naturally occurring group of sugar molecules that increases the amount of water content in your skin. It attracts and gets bonded with water molecules making your skin hydrated and fresh looking. One side is attached to collagen and the other to water molecules, providing moisture and a dewy look on your skin. As we age, we lose the HA, making our skin easily dry, so people often use collagen and hyaluronic acid products.
Skincare Benefits of Hyaluronic Acid
It is scientifically proven that Hyaluronic acid is truly beneficial for your skin. It has no side effects, as hyaluronic acid is naturally produced in your skin. Take a look at all these benefits derived from hyaluronic acid.
Hyaluronic acid highly moisturizes and increases skin elasticity, making your skin healthy, bouncy, and plump.
It works as an anti-aging and anti-wrinkle agent while reducing skin dryness.
Hyaluronic acid can also treat any irritated skin or redness, making your skin soft and smooth.
Hyaluronic acid regulates inflammatory levels, helping wounds heal faster.
It helps retain moisture even in your eye area, preventing dry eye and other discomforts.
Hyaluronic Acid Infused K-Beauty Products
Even though hyaluronic acid naturally occurs in your body, with aging, its production may decline to make your wrinkles visible and skin dry, so in such a case, you can take its supplements to keep your skin softer and younger. So here are some Korean skincare products infused with hyaluronic acid –
In addition to hyaluronic acid, MIZON Hyaluronic Acid 100 also contains Adenosine, Birch sap, gold extract, Yarrow extract, and Arnica Montana Flower Extract. All these ingredients provide immediate moisture and hydration to your skin without leaving any sticky finish. With its regular use, you can reduce wrinkles and fine lines and also keep your skin deeply nourished. If you are tired of dry skin, then give this product a try to get hydrated skin all day long.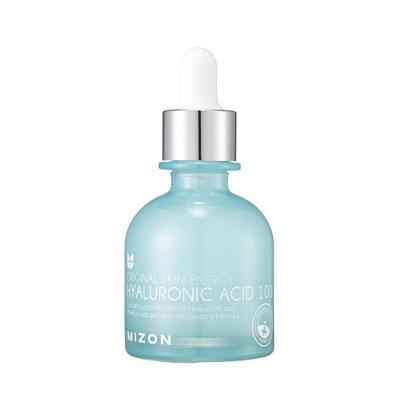 COSRX hyaluronic acid moisturizing cream can penetrate deep inside your skin and provide all the moisture required to keep it fresh, healthy, and bouncy. You will achieve much youthful and glowing skin with its usage. Only a small amount of this cream will be adequate to give the perfect moisture balance, unlike any other moisturizing cream. It is a game-changing intensive hydrating cream for dry, oily, or acne-prone skin.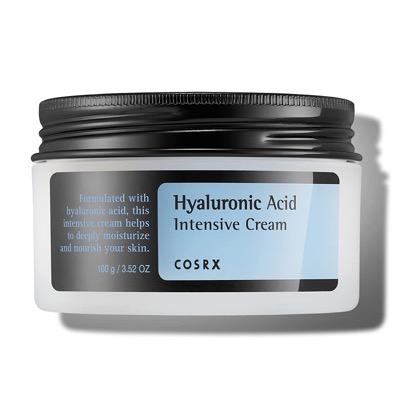 This APLB cream is infused with all the natural ingredients, including Glutathione, Hyaluronic Acid, Madecassic Acid, Asiaticoside, Vitamin C, Sea buckthorn Extract, Lotus, and Witch Hazel Flower Extract. The Vitamins will improve uneven skin texture and diminish wrinkles and fine lines. If your skin has lost its elasticity, then no worries, Adenosine, Squalane, and hydrolyzed collagen will restore your skin elasticity and tighten your pores. Madecassic Acid and Asiaticoside help your skin regenerate and heal any wounds. 
To get the ultimate radiance, you should opt for EUNYUL Real Serum Hyaluron. This blend of lightweight and moisturizing creams will seamlessly penetrate your skin without making it oily or greasy. It is enriched with six different types of hyaluronic acid that will energize your dull skin, resulting in much healthier, glowing, and soft skin. If you don't have much time for a skincare routine, you can easily incorporate this serum to get the maximum benefits.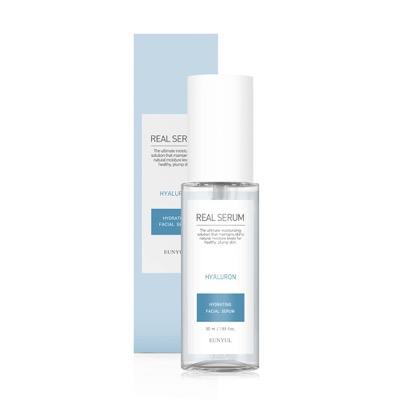 Our editors independently select all products featured on KoreaProductPost. However, we may earn an affiliate commission when you buy something through our retail links.