Korean skincare has elevated the beauty game to a whole new level. Its devotees understand how to make an enigma out of beauty, and no part of the world is unaware of it. CC cream is the newest trend in Korean beauty fashion and makeup. This cream, known as a complexion corrector, is gradually taking over the beauty market. With top Korean brands releasing the best CC creams with SPF, you won't have to look any further. Here are the best ten Korean CC Creams to have in your bag.
Read more: All You Need to Know About Korean CC Creams
This product provides appropriate coverage for day events and strong sun protection. It has a tinted moisturizer and provides hydration. It is light and convenient to use with a compact shape. You can also use it as a foundation or base for makeup. This product is best suited for people with beige or light skin tones. It covers redness and dull spots as well. It may not be the best choice for dark undereye and deep blemish marks. Not very heavy on the skin, it can be a daily use product.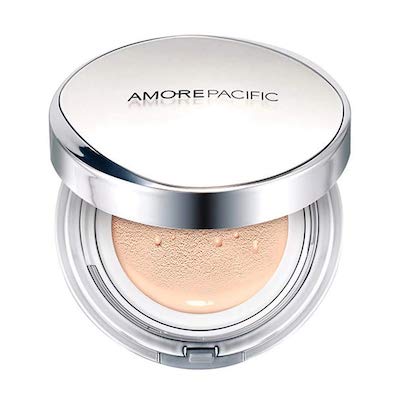 ---
---
Say goodbye to dark circles and redness with this small yet powerful potion from Etude House. An 8-in-one miracle, this cream provides not only color correctness but also wrinkle-free skin. It has SPF 30 that protects the skin and does not allow any sun damage to it. This cream is light, water-based, and a daily-use product. As it has hydrating properties, it is best suited for dry skin.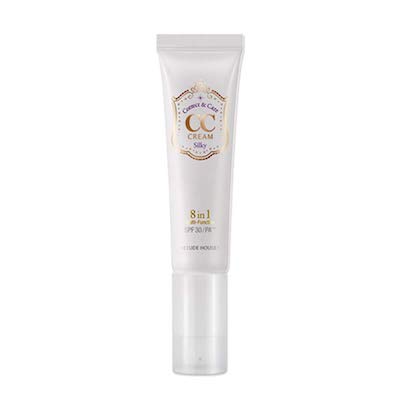 ---
---
The Face shop delivers again with an SPF 50 CC cream that comes in a compact box. It is a hybrid of a compact, foundation, and CC ream and is right on the lines of minimalism. This Oil-free product creates a hydration layer and leaves skin luminous and supple. This miracle product covers scars, hides, age sings and nourishes the skin.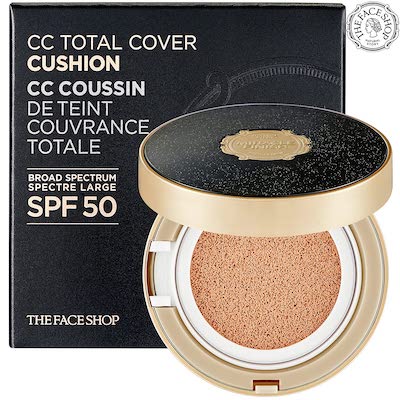 ---
---
This one is for a specific type of correction of color. It is very useful to hide lines and wrinkles. This property of Erborian's CC Cream makes it a go-getting for people trying to hide age lines. There are dust and pollution protection properties in it, and it leaves your skin feeling beautiful and lush. Along with pollution protection, it also hydrates the skin. It gets all these properties from the use of an herb named Gotu Kola. It may even cure psoriasis and atopic dermatitis.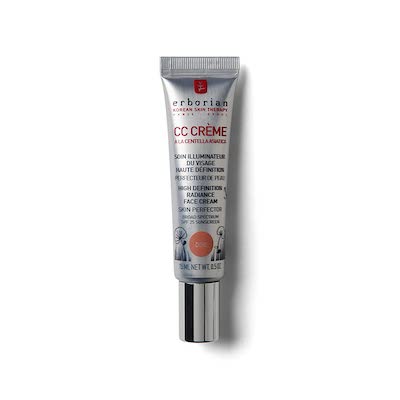 ---
---
One fits all is the motto for this Korean CC Foundation from Myconos. It helps create neutral tones out of blotchy, inflamed, or discolored skin. It comes with a sponge for an application that makes it easy to use. With SPF 50++, it makes a strong shield against the sun's harmful rays. The best part about this product is that it is non-comedogenic.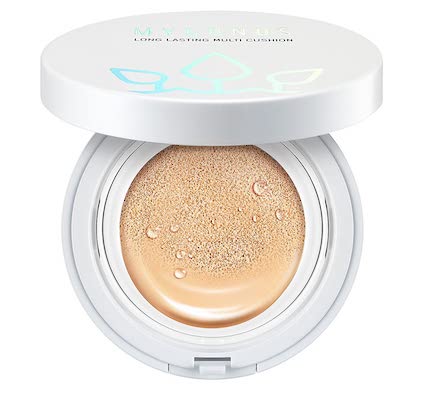 ---
Read more: 10 Best Korean BB creams for A Beautiful and Flawless Complexion
---
---
With Sulwhasoo, you can always expect technology blended with tradition. This cream harnesses the latest tech called Silk Gaze and gives a porcelain-like finish. They essentially made it with ingredients that focus on nourishing the skin. Because it mimics the texture of your skin, its application is smooth and feels natural. It is power coated emulsion which makes it easy and interesting to use. It corrects all tones and hydrates skin.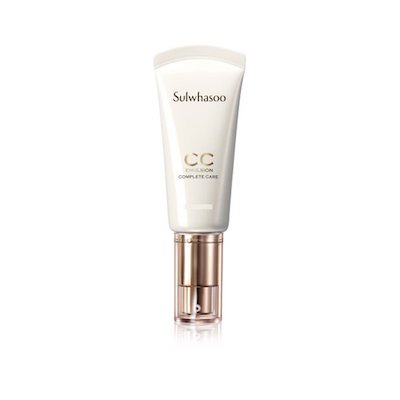 ---
---
A strong SPF and smooth application give this product from MISSHA an upper edge. It has moisturizing properties. It is long-lasting and has been oil-free. They base it on plant fruit extracts that make it give a natural feel to the skin. It is non-sticky and good to use for a nice outing under the sun. It is suitable for all skin shades and is especially ideal for sensitive, acne-prone skin.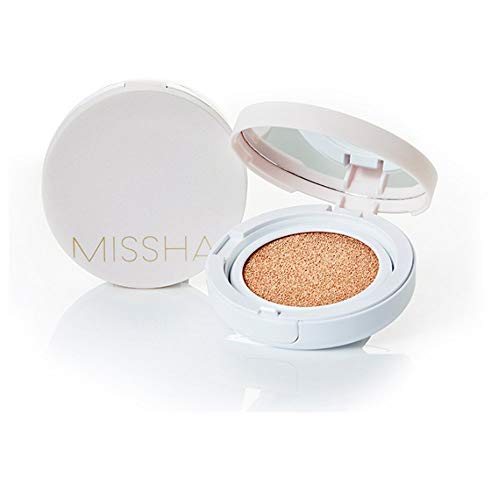 ---
---
Great coverage and SPF35 are two of its most prominent features. It is one of the best Korean CC creams from Lioele Dollish Cera-V as it is for people with skin types ranging from oily to dry. It has moisturizing properties and effectively hides dullness, blemishes, and spots. One key ingredient of this cream is Ceramides. It is present in many other K-beauty products as well, as it is a skin brightening ingredient. You should give this one a try.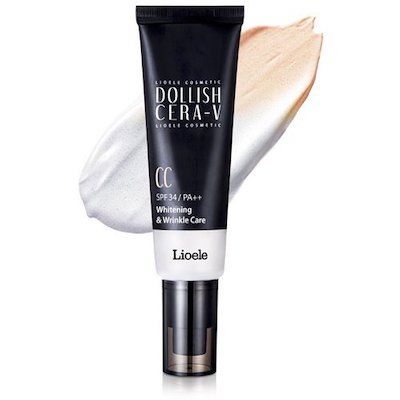 ---
---
Infused with the goodness of Eco Herb along with white flower extracts, it works to nourish skin and improves skin health. SPF 30++ protects skin from both UVA and UVB rays, thus slowing down aging. It is a near-perfect color corrector and has hydrating properties as well. It is free from sulfates, parabens and lasts long.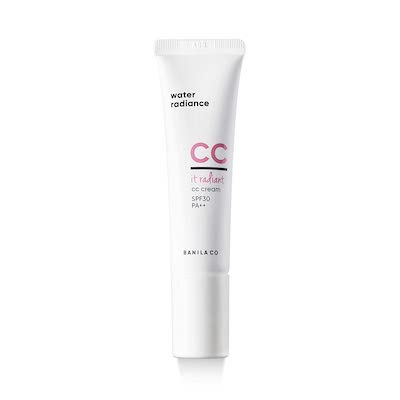 ---
---
Be prepared to dazzle with this one. This product from 3W Clinic has glitter beige that gives skin a healthy sheen and does not make it shimmer. It is easy to apply as it non-sticky and light. It also acts as a powerful sunblock with SPF 50++. Unique ingredients add to skin hydration and elasticity. The white cream magically disappears, covers blemishes, and takes up the skin color under it.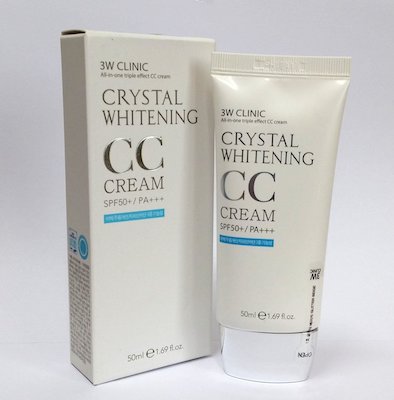 ---
Read more: All you need to know about Korean BB Creams
Never a Dull Moment!
With the best 10 Korean CC creams to choose from, you'll never go a day without your makeup looking flawless. They come suited for all sink types and shades. Whether you like using a tube or a compact, there is one for everyone. The best part is, with these best Korean CC creams, you do not need to put on layer after layer of makeup to look picture perfect. Choose the best one for your routine and discover the magic of K-beauty with these incredible CC creams. It's time to go shopping.
Our editors independently select all products featured on KoreaProductPost. However, we may earn an affiliate commission when you buy something through our retail links.
Our editors independently select all products featured on KoreaProductPost. However, we may earn an affiliate commission when you buy something through our retail links.