Mizon is a well-known Korean beauty brand, born in 2007, and since then, it has been expanding its skincare boundaries. People love this brand because they are popular for providing your skin with the gentle and best solutions at an affordable price. They bind the goodness of natural ingredients with the leading technologies to render your skin's needs.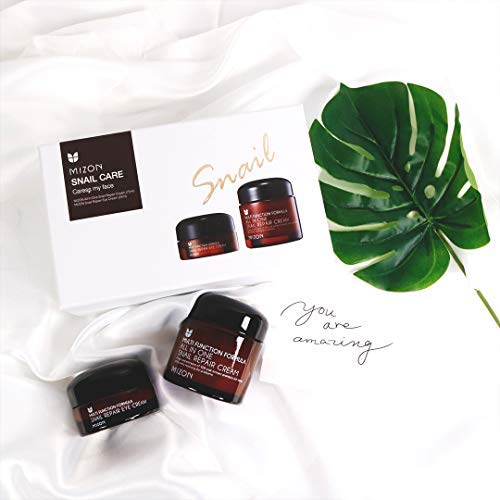 Mizon offers Korean products ranging from skin, hair, body care, and make-up. Their skincare product, the snail repair line, gained popularity worldwide. This particular product line works like magic and has the ability to delay any signs of skin aging. 
Here are some of the best products offered by Mizon that you can shop now! 
Ever wondered if there was an all-in-one cream that could solve multiple skin problems, delay premature skin aging, and provide excellent skin recovery and regeneration? Mizon is here to provide you with that cream!
This Mizon Cream is formulated with snail mucus extract present in 92%. Snail mucus is a slime substance extracted from snails. They contain anti-microbial properties, produce new skin cells, and provide sufficient moisture to your skin.
This cream claims to reduce any fine lines and wrinkles and creates bright, healthy, and bouncy skin. It is also proven to heal any damaged skin and provide protection to your skin from any environmental factors.
It is non-greasy and gets quickly absorbed into your skin after application. You can use this cream if your skin is sensitive or tired of the best results.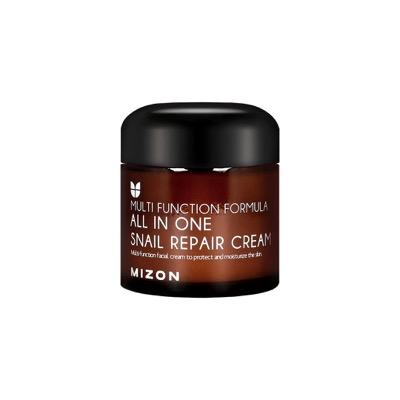 If your skin is in need of a refresh and you need to restore its radiance, then go with this Mizon Collagen 100 serum. Formulated with 90% marine collagen solution, this serum is an outstanding hydrating agent for your skin.
The concentrated collagen ampoule has the ability to provide ample moisture while improving skin texture and elasticity. This product also contains natural vegetables extract that creates a protective barrier and helps soothe irritated skin.
Mizon collagen 100 contains no artificial color or fragrance. It is ideal for people with any skin type, including sensitive skin. With this serum, you will get hydrated skin all day long.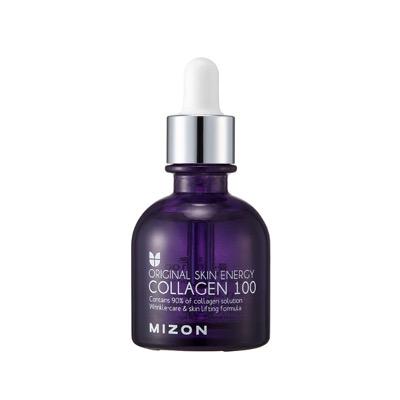 This multifunctional essence from the K-beauty brand Mizon consists of 88% snail mucin. The snail mucin is an extract that helps restore your skin's elasticity and provides intense moisture. It is especially recommended for people with dull, dry, and tired skin. 
This essence is infused with other Korean ingredients, which hold a special place in the skincare world. Such as Centella Asiatica, hyaluronic acid, and Adenosine. All these ingredients play a major role in brightening and hydrating your skin.
Mizon Snail Repair Intensive Essence has a smooth and light texture, leaving your face non-greasy and non-oily on application.

The skin around our eyes is extremely delicate, leaving us the choice of taking good care of it. This Mizon snail repair eye cream has proven itself to be nourishing and gentle with the skin around your eyes.
It contains 80% snail mucus filtrate. Snail mucus helps with hyperpigmentation and accelerates skin healing. It prevents your skin from getting infected by building a protective layer over your skin.
This cream will help reduce any wrinkles, dryness, or sagging around your eyes. In place of that, it will rejuvenate and brighten your eye area. It contains no artificial colors or fragrances. If you have sensitive skin, you can still use this cream without any worry.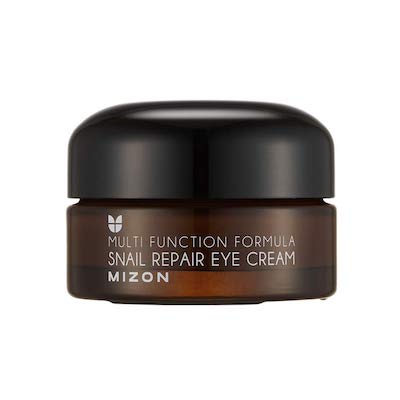 In Korea, many people have the "Glass Skin" we all dream of achieving. If you have the same goal, this product from the Mizon beauty brand is your best option. Enriched with the goodness of Hyaluronic acid, this serum is ultra-moisturizing and targets skin dryness, making it hydrated and healthier. 
Mizon Hyaluronic Acid 100 contains 50% Hyaluronic acid, providing deep skin hydration and regaining skin elasticity. It is highly recommended if you suffer from dry skin or if you have dull or rough skin.
This product is dermatologically tested for people with sensitive skin. It will refresh your skin without giving it any sticky finish.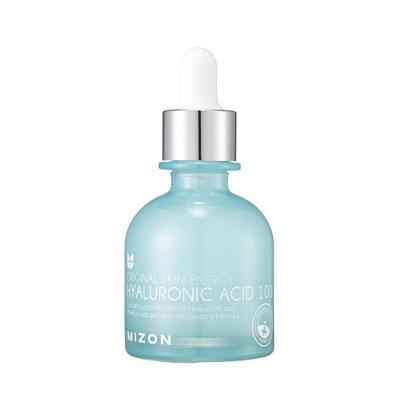 Our editors independently select all products featured on KoreaProductPost. However, we may earn an affiliate commission when you buy something through our retail links.