GLOWPICK is a Korean beauty review site where local customers rate beauty products. At the end of the year, GLOWPICK comes up with the consumer awards, top 10 trends, and the most popular Korean beauty products of the year. You can read more about the 2019 Trends and the best Korean products that represent these trends here. Meanwhile, also check out the GLOWPICK 2019 Consumer Beauty Awards for Korean Skin Care Products.
GLOWPICK 2019 Consumer Beauty Awards for Korean Makeup Products
Nude makeup is the latest beauty trend-making products that can create an air-brushed, translucent finish quite popular among Korean consumers. Concealers that can flawlessly cover any blemishes, base products that can make skin glow are liked by Korean consumers. Glossy, plump lips were also famous along with glittery makeup.
Here are the best Korean makeup products and products from other brands awarded the 2019 Consumer Beauty Awards by GLOWPICK.
The oil volume glowing base brightens skin with the natural glowing effect of soft light and abundant oil feel. It is an all-in-one makeup base with hydrating, strobing, and primer effects. The base offers voluminous multi-dimensional glow, especially on T-zone, nose tip, and chin. The formulation is infused with gold flakes so that it adds the softest glow to your skin.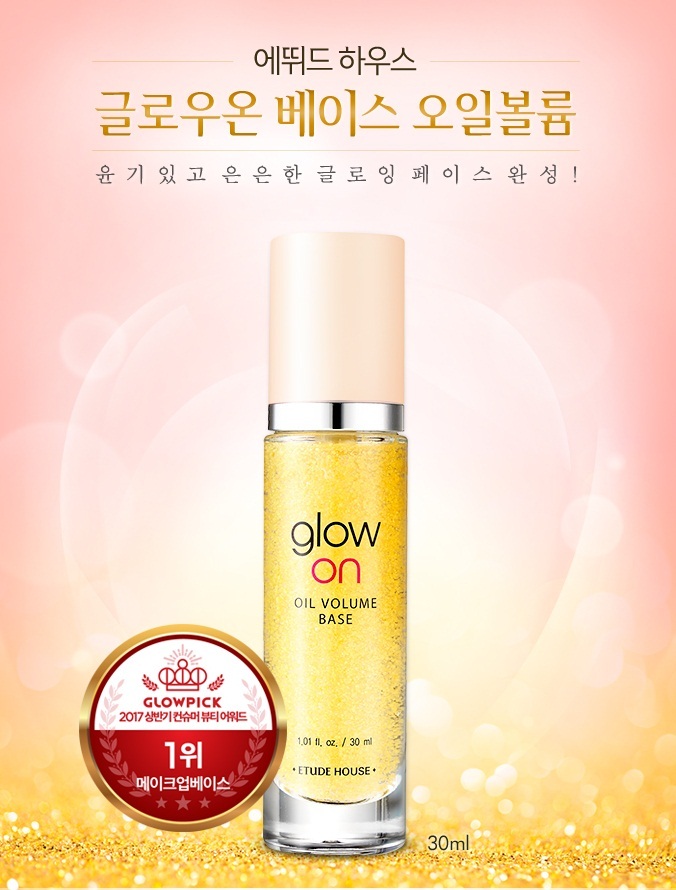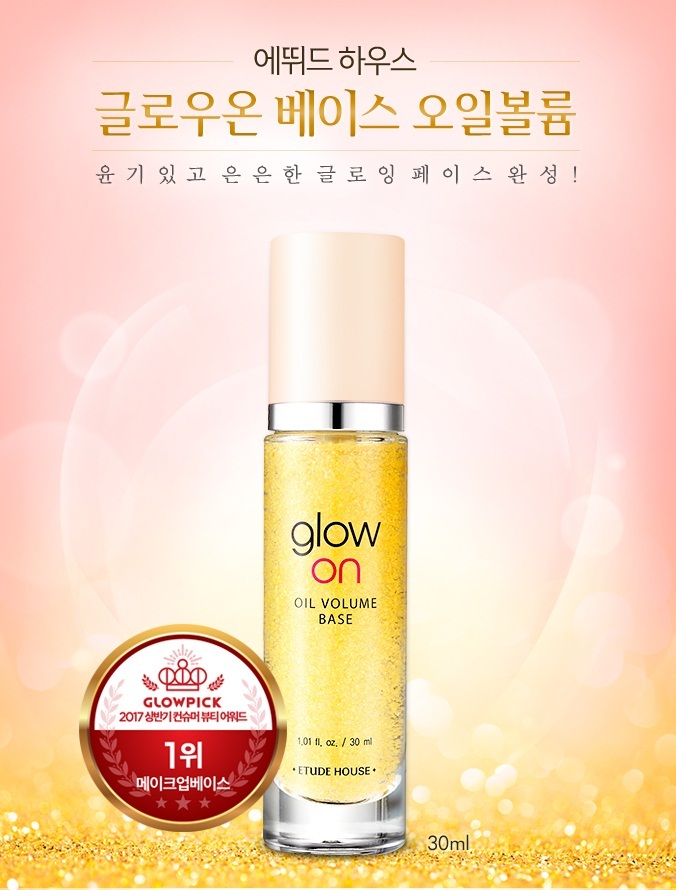 Double Wear is a matte foundation that looks fresh, flawless, and natural. The liquid foundation feels lightweight and so comfortable. It can last for 24 hours, and the foundation is heat resistant and waterproof. The foundation is available in a wide range of shades that flatter all and can unify uneven skin tone and imperfections.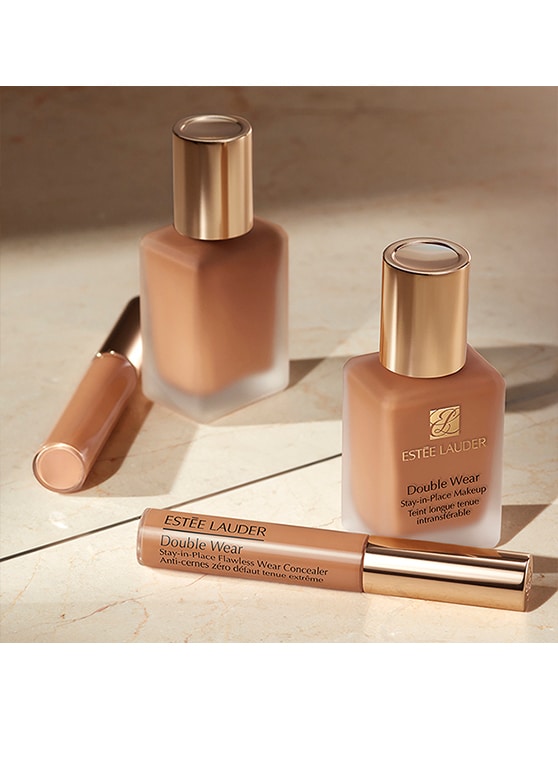 Get rid of dull, tired eyes, dark circles, and discoloration with the Boi-ing Brightening Concealer. It is full coverage, creamy concealer which contains brightening pink undertones to color correct undereye circles & imperfections with a radiant finish.
The finishing powder is ultra-blurring and light-diffusing, which creates an unfiltered perfection for all skin tones in every light. It can cover your skin's imperfections while minimizing the appearance of pores and fine lines.
It is a smooth, precise, and slim waterproof pencil liner. The liner is an ultra-slim 2mm pencil that glides smoothly and effortlessly on the skin. Even if you are a beginner with shaky hands, it delivers sharp precision. The colors are intensified, and they give your eyes an alluring depth and definition. And the formula is water-, sweat-, and oil-resistant so that it stays all day long.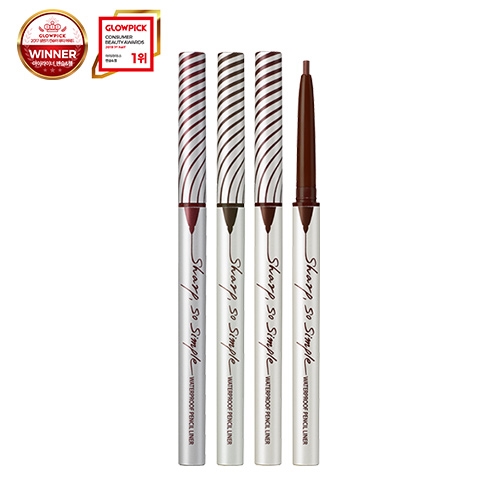 It is one of the CLIO's No.1 eyebrow products. You can create a variety of natural-looking eyebrow expressions without any clumping or fuss. It is an optimal pencil formula that is suitable for oily to dry eyebrow types. The dimensional hexagonal shape of the pencil makes the drawing or filling of the brow line all too simple. It comes with its built-in sharpener and a screw brush for natural brow shaping.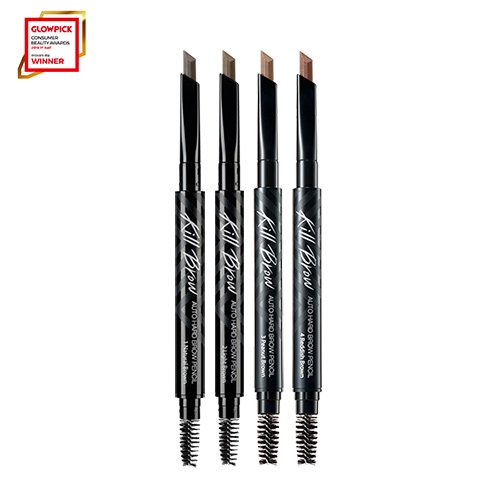 It is a high-adherence, liquid-type glitter eye shadow line that lasts long without flaking. The liquid eye shadows are packed with glitter shining and twinkling like stars. These lip tints are firm and have a hydrating texture that moisturizes your lips.
It is a soft gel formula with base and wax ingredients that gives a neat finish without any clumping. You can precisely apply the mascara on the front area, tails of the eyes, and between the lashes. Flexible curling beginning with the roots results in longer-lasting curls. The formulation is resistant to water, sweat, and oil that results in no flaking or smudging. The mascara has a slim curl brush that melds perfectly with the curves of the eyes in a single-sweep application.
The blusher is a special recipe that you can't help but love. It is gentle and softer than ever with delicate colors that are reminiscent of a secret garden blend into any makeup look. The blush offers exceptional color payoff and intricate application that adds depth to your makeup look. It's a silky smooth texture with a budge-proof fitting-system. The powder is sebum-controlling, and it can absorb sweat and sebum so that the color lasts all day long.
It is a lip color that can express your veiled inner self. The dense and vibrant colors hug your lips and the delicate, soft matte texture enhances your aura with exceptional depth. There are so many mood-enhancing color options to choose from in the Mood Enhancer Matte lipstick. You can create a natural daily gradient lip color or bold full-lips with additional depth as you add layers. The formulation is velvety and light that feels weightless.
Vividly pigmented lip tint boasts a silky fit and sherbet-like texture, while its weightless wear ensures brilliant color payoff. The tint is available in 5 vibrant and intensive shades of rose that deliver long-lasting velvety texture. Because of its texture, you can get a clean and smooth application with high color pigment.
It's the best hydro radiant puff which offers thin adherence. An optimal gradient is used to express adhering makeup fast and easily. If you apply makeup from the skinny side cut in a broad diagonal tapping motion, you can get thinner adhering makeup. The Skinny Fix Blender offers a quick and easy application in a thin, highly adhesive layer for a basic makeup that becomes flawless.