GLOWPICK is a Korean beauty review site where local customers rate beauty products. At the end of the year, GLOWPICK comes up with the consumer awards, top 10 trends, and the most favorite Korean beauty products of the year.
It features the top 10 trends of the year, which are selected by the site based on the best rated Korean beauty products. These trends included plump, glossy lips, glittery makeup, in Korea, as well as all over the world. Products containing some traditional Korean herbs such as mugwort, Centella, etc. were also quite popular amongst masses. Concentrated products such as ampoules were well received, especially those containing hyaluronic acid. You can read more about the 2019 beauty and skincare trends here.
GLOWPICK 2019 Consumer Beauty Awards for Korean Skin Care Products
The most crucial keyword in skincare for 2019 was 'soothing.' Products with ingredients like cica, Centella, and mugwort help in soothing sensitive skin and protects your skin from any external stressors like pollution and dust. Hypoallergenic cleansers, sun cream with soothing ingredients are all consumer favorite. Korean consumers even like target-oriented sheet masks rather than daily sheet masks.
Check out the complete list of Korean skincare and beauty products that were awarded GLOWPICK 2019 Consumer Beauty Awards.
It is a powdered enzyme cleanser that contains a triple synergy of Korean mugwort leaf powder, papain (proteolytic enzyme), and the dead sea salt. The daily powder wash eliminates skin problems and helps in replenishing skin moisture. It can gently remove dead skin cells, residue, and keratin waste from pores all at once.
It is a daily boosting toner that creates synergy with Propolis Light Ampoule. The toner contains 72.6% of Black bee Propolis extract and 10% Honey extract, which makes your skin glowy and smooth and increases skin immunity. The toner has an essence-like texture, and it delivers maximum efficacy of Propolis with effects such as anti-inflammatory, antibacterial, and enhancing immunity.
It is a moisturizing, silky lotion that keeps the skin barrier firm. The lotion forms a soft and firm moisturizing layer, providing strong moisture to dry skin every day. It contains DermaON®, which strengthens the damaged skin barrier. The other main ingredient is phytosphingosine, a lipid component obtained through yeast fermentation, maintains healthy and moist skin.
A functional serum that contains anti-aging serum, 'Aquatide' that helps to strengthen the natural strength of the skin. It can help moisturize your stressed skin, improve wrinkles, and brighten your skin. The serum can also improve skin elasticity, and it helps in regenerating damaged skin.
It is a total anti-aging cream (ultra-moisturizing) that contains powerful plant energy to care for complex signs of aging meticulously. The cream comprises Super Flavonoids™ and Seletinoid™, which recharge fatigued skin with energy and nutrition to achieve firm skin and provide focused treatment on dryness, dullness, fine lines, and reduced firmness. It has a silky texture abundant in nutrition that spreads smoothly across the skin, creating a moisture barrier with its ultra-moisturizing, ultra-nourishment formula.
It is a fine mist spray with 24-hour-lasting hydration effects. The mist has moisturizing effects that are richer than a cream. It is essentially a mist with a bottle of cream melted inside. With the Cream Blending Technology™, you get the combined benefits of cream and skin refiner in a single bottle. Its formulation contains White Tea Leaf Water, which is rich in amino acids, and it strengthens the skin barrier.
It is a moisturizing sheet mask with a viscous yet liquid honey essence that is ideal for cracked and dry skin. The mask delivers Manuka Honey ingredient directly to your skin, with Onsen sui, a type of thermal water! Manuka Honey is specialized in deep hydrating skin, enhancing various skin concerns along with Propolis, which is rich in vitamins and minerals.
The Hanyul Yuja Sleeping Mask offers fragrance and radiance, and it contains no artificial ingredients. It contains natural Yuja fragrance, and it provides relief to fatigued skin and recharges dull skin. The mask has anti-oxidant effects of Yuja Vita C Complex™, which relieves fatigue and delivers vitality with Naturally Fermented Yuja Water™.
The Klairs Soft Airy UV Essence SPF 50 PA++++ is an everyday sun protector for sensitive skin. It is a water-based sunscreen, and it holds a gel-type texture to give a soft weightless and light finish. Also, with its high SPF and PA level, it completely guards the skin against UVA, UVB without leaving any greasiness or white cast.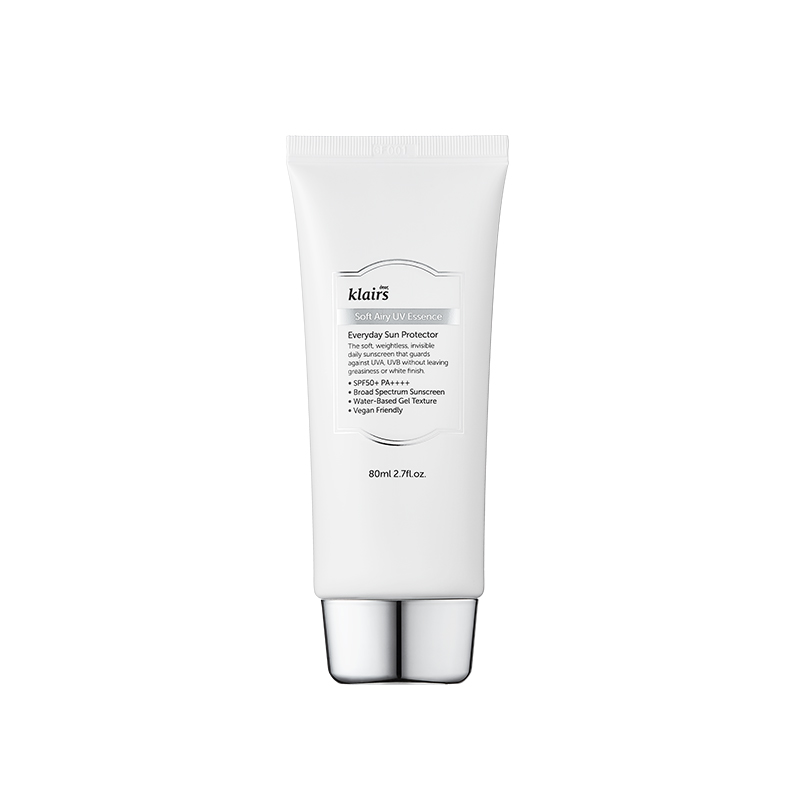 Formulated with plants extract, YNM Rainbow Honey Lip Balm provides your lips moisture care. It gives your lips a fascinating and unique lip color based on the temperature of the lips to give them a natural flush of custom color and create a charming look. The lip balm is moisturizing and has a smooth texture as it is enriched with Macadamia extract and Beexswax extract.
The body lotion offers fast absorption because of MLE Hydration Science. It's perfect moisturizing effects that can last for 48 hours. It contains Olive Oil and Allatoin that help give your skin a healthy glow. The lotion has a mild and comforting woody scent with a powdery note.
Come back tomorrow to know about the Korean makeup products awarded GLOWPICK 2019 Consumer Beauty Awards.