Spigen Beauty INC is a Korean beauty startup whose aim is to promote K-beauty to the world.
Spigen Beauty was setup by Spigen Korea, which has the best Amazon Sales capabilities. The company aims to challenge the current US market with its highest quality K-beauty products. There are three brands under the Spigen Beauty umbrella, which include – GoSelly, Glam up, and Glowish Channel.
GoSelly is becoming a global beauty sales platform for K-beauty products. Glam up is the cosmeceutical brand that is quite fan-favorite for its wide range of sheet masks and pimple patch. Glowish Channel is a YouTube channel that shares the experience of beauty and skin care with customers all around the world.
Go Selly's philosophy is to elevate and uplift all the skin types. It provides customizable skin care options so that you can choose the right one for you! The skin care products selected for your skin type will certainly make your feel fresh, invincible, and, most of all, glamorous!
GoSelly believes that beauty, at its core, is the ability to celebrate your skin always. It doesn't matter whatever point you are at in your life, perfect skin is all you need to feel the best. And, perfect skin starts with a simple skin care routine.
It is a distribution brand for Spigen Beauty, along with other cherry-picked brands from the beauty industry. You can find brands like CP-1, Son & Park, Kundal, Elizavecca, Dermal Korea, and many others on the GoSelly platform.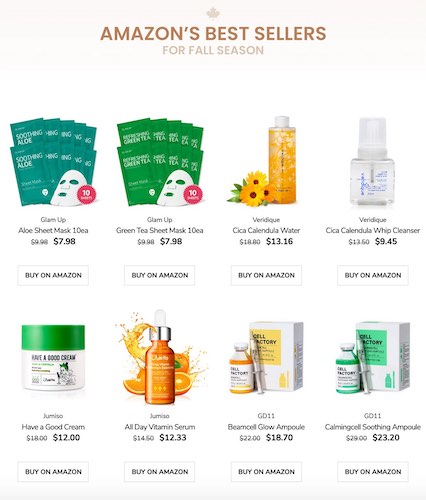 Although all the Spigen Beauty products are best sellers on Amazon, the company also launched its own independent sales platform in 2016. It is a Korean top-notch sales platform with expertise in understanding beauty products. Its competence and reach can match up to the e-commerce giant, Amazon, because of its optimal level of ability to create content.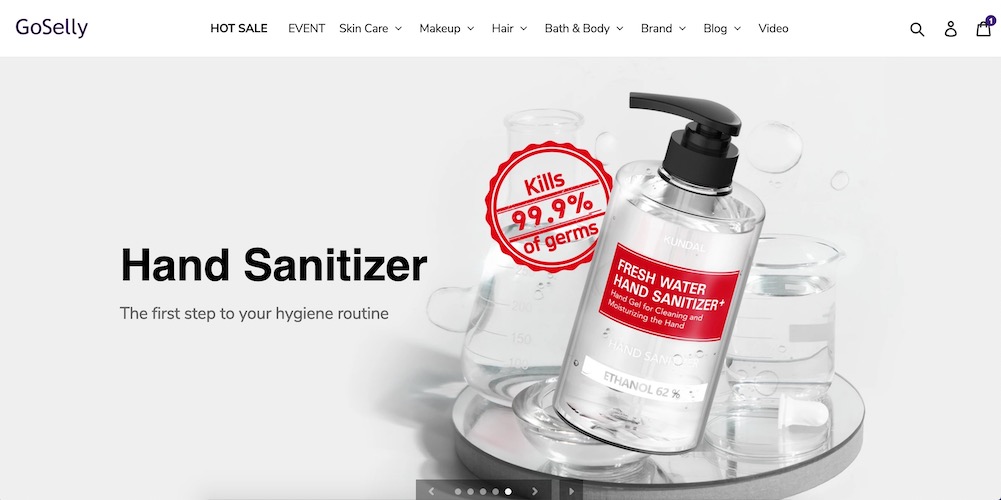 GoSelly works with over 2000 well-known influencers locally to promote the products. They help in creating the best content keeping the consumer's interests in mind. As Spigen is already an Amazon bestseller, Spigen Beauty utilizes that know-how and incorporates it to the K-beauty products. Along with all the technical knowledge of the sales, the brand also uses the beauty and healthcare experts. They understand the consumer requirements and can help in product development.
It is a beauty specialty brand from Spigen Beauty that believes 'glam & beauty' begins with healthy skin. Glam up provides healthy beauty options by creating products that solve customer's problems. The best part about the brand is that it created formulations that use natural ingredients.
Not only the Glam up products effective, but they are also cost effective making them perfect for customers in every segment. The product design captures young customers with sensuous design and reasonable price point.
It is the beauty channel from Spigen Beauty where you can find beauty tips and information. Glowish is growing as a trendy beauty community where everyone can share information about their beauty concerns and what they want.
The community shares honest reviews by users for users. This way, you can get genuine information about skin care products and some insightful beauty info.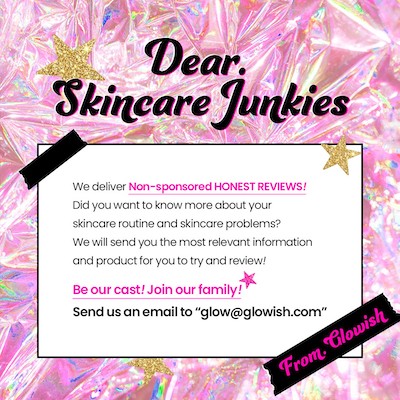 Read More:
Our editors independently select all products featured on KoreaProductPost. However, we may earn an affiliate commission when you buy something through our retail links.