Korean beauty products are the latest craze, and Korean water-based cleansers are some of the best ones out there!
What makes Korean water-based cleansers so great and better than others in the market? The cleansers from K-beauty brands are effective, and most of them use natural ingredients in the formulations. The K-beauty water-based cleansers are the second part of the double-cleansing, which is quite popular amongst Korean celebrities and K-pop stars.
For your skincare routine to be effective, the skin must be free from all the makeup and dirt. The pores must be cleansed so that the K-beauty skincare products can absorb into the skin and work their magic. A proper cleansing routine can make your skin healthy, revitalized, and clear. Cleansers are a fundamental part of the skincare routine.
The Korean water-based cleansers work wonders in cleansing the skin from all the dirt and grime without upsetting the pH balance of the skin. There is so much variety in cleansers from K-beauty brands that you can find something that will work well on your skin without any adverse effects. 
Here are the top ten Korean water-based cleansers of 2020 that you can check out.
---
---
The presence of Jeju volcanic clusters makes the Korean cleansing foam so beneficial. After every use, your skin will feel rejuvenated. The cleanser can remove the layer of sebum that masks your naturally glowing skin.
If you suffer from oily skin or have enlarged pores, Innisfree Jeju Volcanic Pore Cleansing Foam is undoubtedly one of the best options. From reducing redness to soothing inflamed skin – the Innisfree Jeju Volcanic Pore Cleansing Foam works wonders and leaves behind an exfoliated, deeply cleansed, and nourished skin.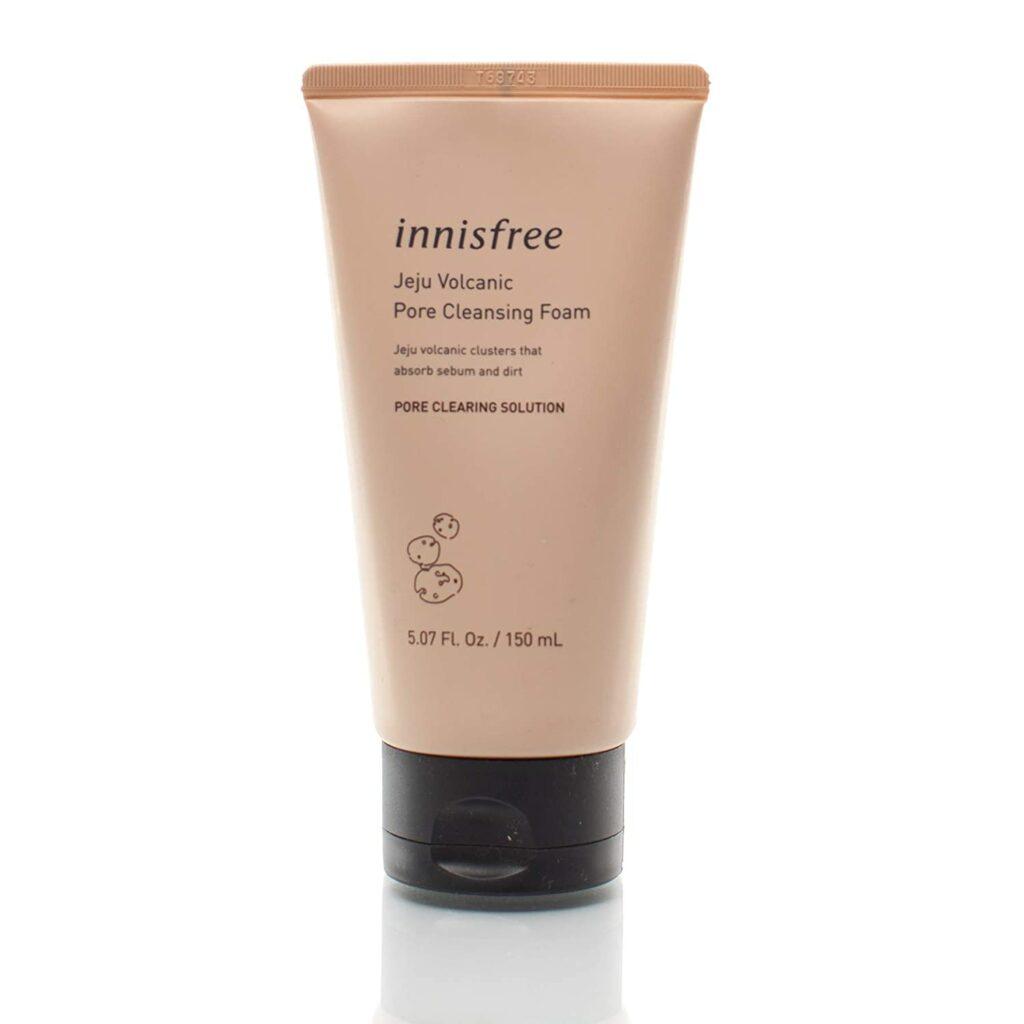 ---
---
The Korean water-based cleanser comes with a unique cream-to-foam formula that, when applied, seeps into the depths of the pores and removes acne, blackheads and leaves behind perfectly moisturized skin. The presence of charcoal in Mediheal Intensive Pore Cleansing Foam extracts dirt and oil from the pores while zinc soothes the skin. The antioxidant properties of mushrooms in the cleanser act as a protective barrier for the skin.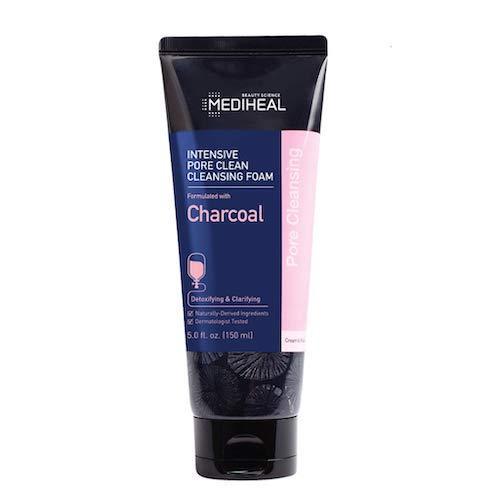 ---
---
When you have sensitive skin, you just can't risk using the wrong products or something too harsh on your skin. You need something that masters the task of gently exfoliating your super sensitive skin while offering it the nourishment it seeks. The presence of amino acids in Klairs Rich Moist Foaming Cleanser makes it extremely gentle and keeps your skin moisturized after each wash. The formulation is rich in hyaluronic acid, ceramides, and olive oil, making your skin feel nourished without any irritation.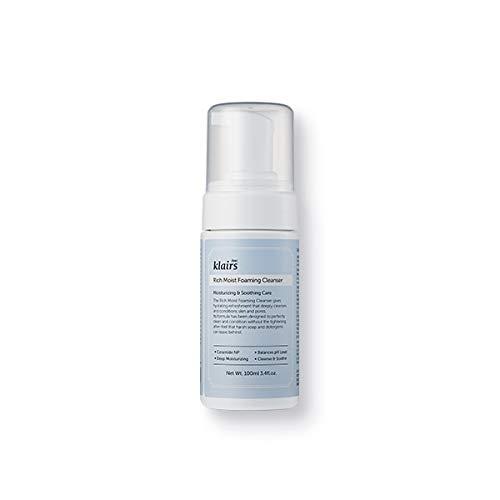 ---
---
Rice Water Bright Foaming Cleanser is brimming with the goodness of minerals, ceramide, vitamins A, B, and E, which help to nourish and brighten your skin deeply. It is a mild, water-based cleanser that leaves behind soft, supple, and glowing skin. The delightful smell of the cleansing foam has no trace of sulfates and ensures you have clean and fresh skin. It is an excellent choice for sensitive skin as it causes no irritation or redness.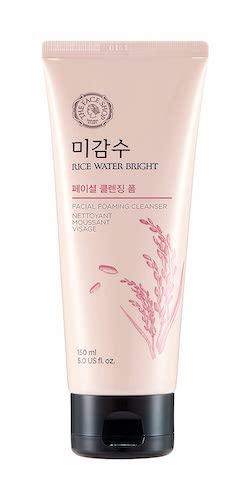 ---
---
Are you in search of mild cleansing foam for your face? Then, Mizon Snail Foam Cleanser is one of the great choices. After every wash, you can get clear skin that has been thoroughly cleaned and deeply nourished. It gives you silky and smooth skin after cleansing. Be it removing dead skin or dirt, excessive sebum, waste, and blackheads – Mizon Snail Foam Cleanser effectively cleanses everything. The formulation includes green tea, absinthe, and snail secretion filtrate that will make your skin feel revitalized.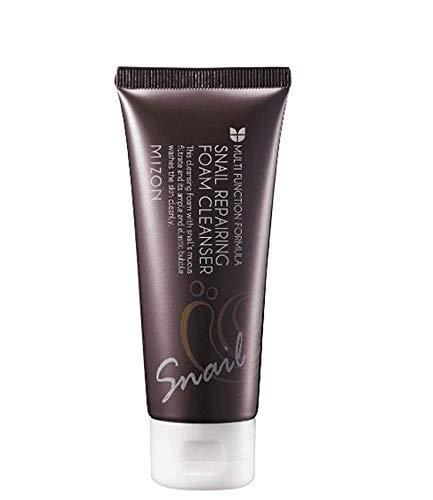 ---
---
From acne-prone skin to combination and oily skin – the remarkable blend of ingredients in Neogen Green Tea Real Fresh Foam Cleanser makes it suitable for every skin type. The extract from fermented green tea is the primary ingredient, which soothes, calms, brightens, hydrates, and deeply nourishes the skin. Though gentle, the cleanser removes sweat, dust, dirt, and other impurities without stripping your skin of the essential natural oil. The cleanser is also hydrating and lightweight.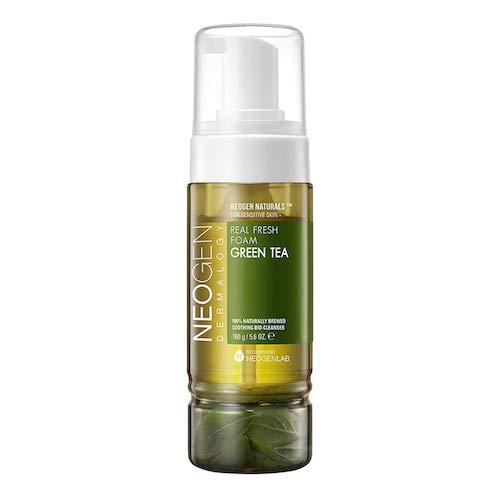 ---
---
Sulwhasoo Gentle Cleansing Foam is a luxurious Korean cleanser with natural ingredients that are a part of traditional Korean medicines. Apart from a variety of natural ingredients, it also consists of ginseng root extracts. The Korean water-based cleanser is ideal for your skin and has a pH level of 5. The cleanser also acts like a perfect moisture barrier formula that helps in retaining your skin moisture.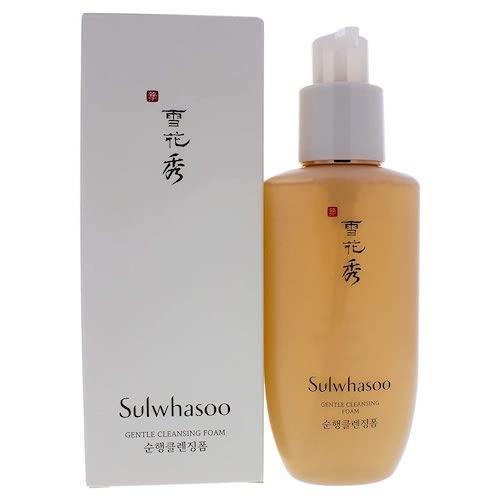 ---
---
Cosrx Low-pH Good Morning Cleanser is suitable for every type of skin, mainly dry and sensitive skin. The low pH level and ultra-gentle formula will act as a moisture barrier for your skin. It is rich in botanical extracts and has traces of mild acids to remove unwanted residue from the pores of your skin and offers glowing, clean skin.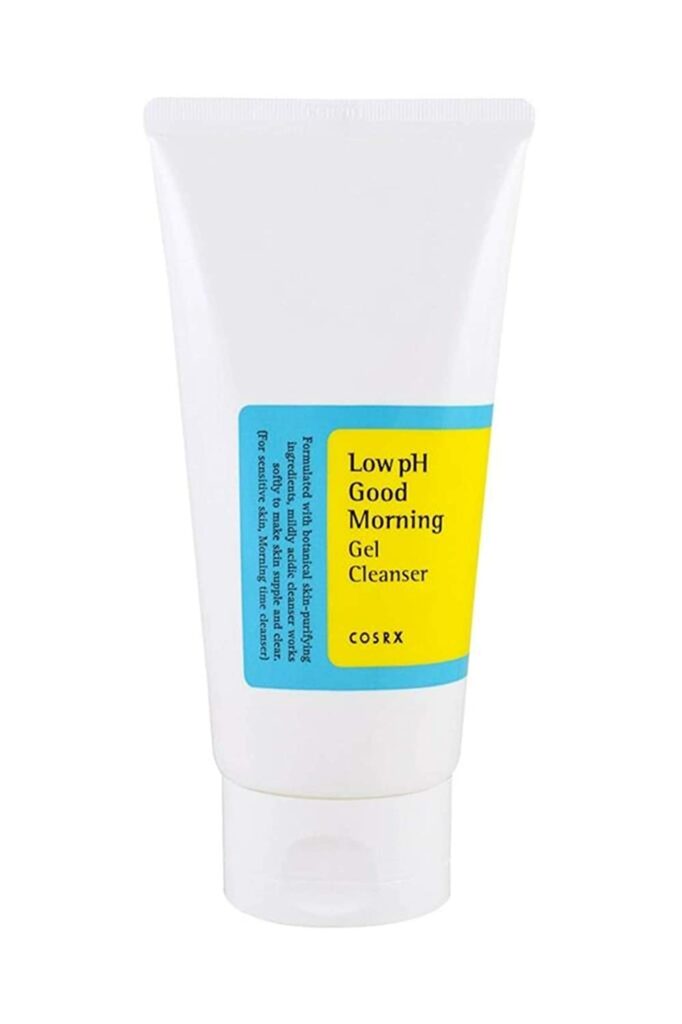 ---
---
Get hydrated, moisturized, and deeply nourished skin using the Missha Super Aqua Cleansing Foam. The rich lather removes impurities, and you will be left behind with rejuvenated skin. This Korean cleanser is made from the extracts obtained from lotus blue flowers that will moisturize dry, flaky, and damaged skin. It also prevents the outbreak of acne and regulates the skin's balance.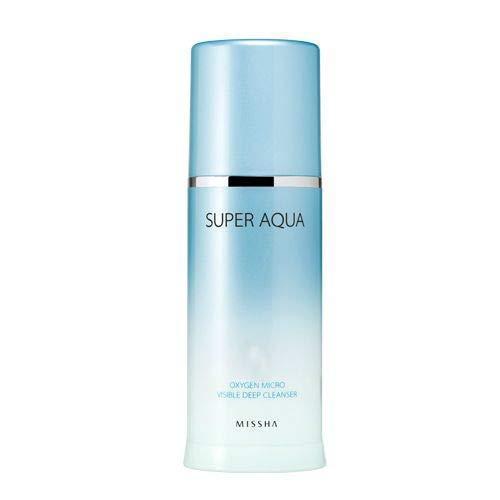 ---
---
The primary ingredients of this Korean water-based cleanser are tea tree leaf water and tea tree leaf oil. The Benton Tea Tree Cleansing Water removes your makeup and all the impurities that cover your face. It infuses your skin with the tea tree leaf extract and helps to fight acne. The cleanser is enriched with anti-bacterial ingredients, which can cleanse the pores. It can remove all the build-up grime and control the sebum production.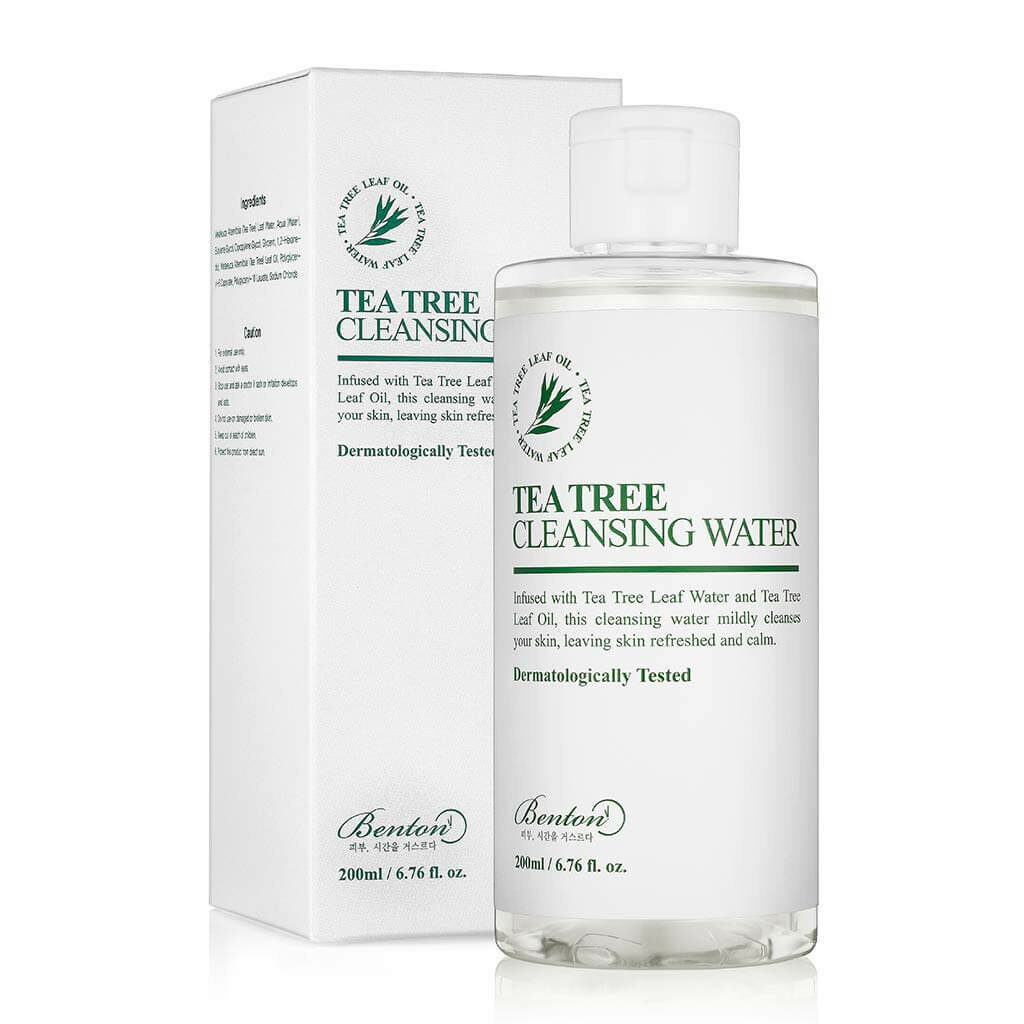 Have you used any of these Korean water-based cleansers in your skincare routine? Let us know in the comments below!
Our editors independently select all products featured on KoreaProductPost. However, we may earn an affiliate commission when you buy something through our retail links.