Zinc oxide is no ordinary ingredient; it's a skincare superhero! Zinc oxide white powdery compound is a true skin savior in many K-beauty products. This mineral compound, formed by combining zinc with oxygen, offers a wide array of benefits for your skin, ranging from sun protection to oil control and more.
Today, you can find zinc oxide in a range of skincare products, from physical sunscreens to diaper rash creams and calamine lotions. It's a common addition to topicals such as moisturizers, foundations, and more. Embrace the power of zinc oxide for healthier, happier skin!
Skincare Benefits of Zinc Oxide
Sun Protection: Zinc oxide acts as a physical sunscreen, creating a shield against harmful UVA and UVB rays, preventing sunburn and skin damage.
Calming and Soothing: Its anti-inflammatory properties ease skin irritations, redness, and inflammation, making it ideal for conditions like acne, rosacea, and eczema.
Gentle on Skin: Zinc oxide is perfect for sensitive skin; it won't cause irritation or allergies, making it suitable for delicate or compromised skin.
Wound Healing: This superhero supports the healing process of wounds, cuts, and minor injuries, aiding cell regeneration and reducing infection risk.
Oil Control: Say goodbye to excess oil and shine! Zinc oxide has a mattifying effect, making it a go-to for oily or combination skin.
Anti-Acne Properties: Regulating sebum, unclogging pores, and inhibiting acne-causing bacteria, zinc oxide is a potent ally against breakouts.
Skin Protection: Acting as a barrier, it shields skin from external irritants, pollutants, allergens, and harsh weather conditions.
Anti-Aging Magic: Neutralizing free radicals and boosting collagen synthesis, zinc oxide helps diminish fine lines, wrinkles, and signs of aging.
Zinc Oxide in K-Beauty Products
When maintaining youthful and radiant skin, sunscreen is your best friend in the fight against aging. And one superhero ingredient in sunscreens that deserves the spotlight is zinc oxide!
Why is zinc oxide such a star player? Well, this mighty mineral is a physical sunscreen ingredient that acts as a shield, protecting your skin from the harmful effects of both UVA and UVB rays. With zinc oxide in your sunscreen, you're not just safeguarding your skin; you're also preserving its youthful glow. So, go ahead and embrace the power of zinc oxide for ageless beauty!
Meet your new skincare hero: Innisfree Tone Up No Sebum Sunscreen. This sunscreen combines the power of volcanic ash to absorb excess oil and maintain a shine-free complexion. It doesn't stop there; it's enriched with centella asiatica extract and green tea extract to provide soothing hydration, making it perfect for those with sensitive skin. Say goodbye to white casts, as this sunscreen ensures a natural finish. Whether you're heading out for a day at the beach or a hike in the mountains, this sunscreen has your back with its water-resistant and sweat-proof formula.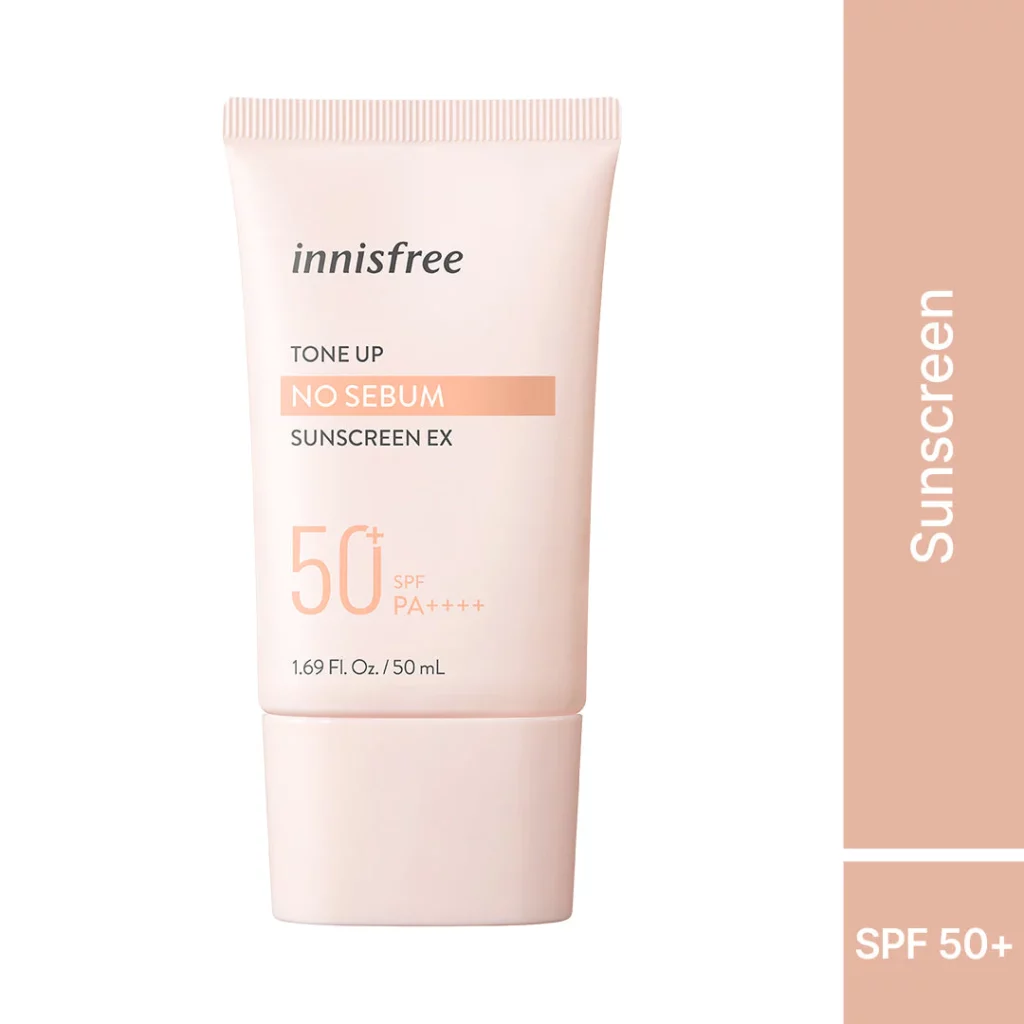 ETUDE HOUSE Sunprise Mild Airy Finish Sun Milk is a 100% mineral-based sunscreen is specially formulated with sensitive skin in mind, offering a non-sticky, non-greasy, and smooth finish that your skin will love. The sunscreen is packed with goodness from nature, featuring 20 different vegetable ingredients that provide your skin with the ultimate UV protection. From dwarf ground sedge extract and sunflower seeds guarding against UV rays to acai berry and acerola boosting your skin's vitality, it's got it all covered.
But we don't stop there. It also contains ingredients like portulaca oleracea, centella asiatica, and mistletoe leaves to soothe and relax your skin. Plus, our sunscreen is enriched with aloe vera, cactus, and hyaluronic acid to keep your skin beautifully hydrated.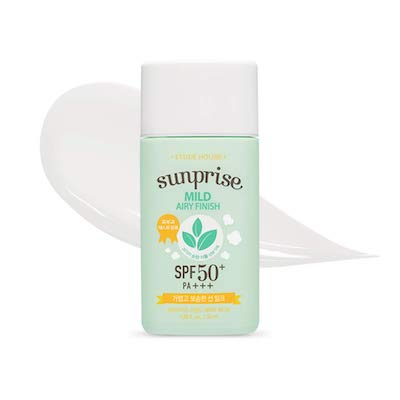 Introducing the I'm From Rice Sunscreen is a mineral sunscreen boasts a remarkable 41% goami rice extract, celebrated for its incredible brightening and moisturizing properties. With the added strength of zinc oxide, it offers comprehensive defense against both UVA and UVB rays, making it your go-to sun companion.
What sets this sunscreen apart is its delightful, lightweight, and non-greasy texture that effortlessly glides onto your skin. Say goodbye to the heavy, sticky feeling of traditional sunscreens – this one absorbs quickly, leaving no white cast in its wake.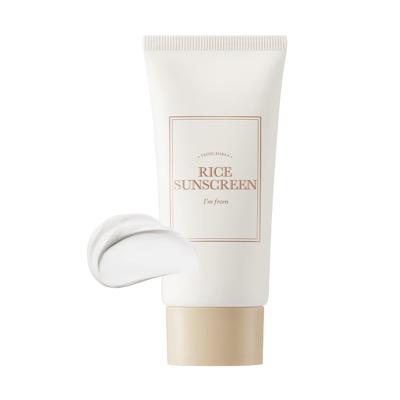 Meet your new go-to sun protector, the Missha All Around Safe Block Soft Finish Sun Milk. This lightweight, milky sunscreen offers the best of both worlds with a combination of chemical and physical sunscreen filters, ensuring your skin stays safe from harmful UV rays.
The soft-matte finish of this sunscreen leaves your skin feeling comfortable and free from the dreaded white cast. Whether you're hitting the beach or going for a jog, this water-resistant and sweat-proof formula has got your back. With an impressive SPF of 50+ and a PA++++ rating, this sunscreen provides broad-spectrum protection against both UVA and UVB rays. Plus, it's suitable for all skin types, including oily and acne-prone skin.
Related Posts
Our editors independently select all products featured on KoreaProductPost. However, we may earn an affiliate commission when you buy something through our retail links.