Over time, our skin tends to lose its radiance and glow. The credit for this goes to the hectic lifestyles, stress, along with exposure to blue light and sun rays. In addition to these, the lack of good skin care can also cause dullness and pigmentation on your complexion. The most feasible solution to get back that enviable luminosity on your skin is using skin brightening creams from K-beauty.
Benefits of Using A Korean Brightening Cream
Using a brightening cream from K-beauty brands can work wonders for your skin. It helps you in making your complexion look flawless and camera ready all the time. The following are the beauty benefits that a skin brightening cream offers:
Brightens the complexion
Reduces dullness and dark spots
Evens out the skin tone
Diminishes the signs of aging
Nurtures and hydrates the skin
Top Skin Brightening Creams by Korean Brands
One of the best qualities of the skin brightening creams from K-beauty brands is that it comprises mainly of natural ingredients. With an advanced formulation, it improves your skin texture as well. The following are some of the best K-beauty skin brightening creams to try out.
---
---
This cream has a milky texture that glides very smoothly on your skin to make it more radiant. It contains adenosine that reduces wrinkles, thereby lifting the rough and saggy skin. You can even use this cream as a makeup base as it evens out the skin tone for a natural look. With the goodness of bamboo extracts and peptides, this cream brightens the complexion for a youthful look. It is suitable for all types of skins, especially sensitive and oily ones.
You can also apply this skin brightening cream from K-beauty to define your facial features. It delivers a healthy glow on the skin, along with a smooth and flawless texture. In addition to this, you can also mix this cream with your foundation for a picture-perfect complexion. It goes deep into the layers of your skin to make it look more lustrous.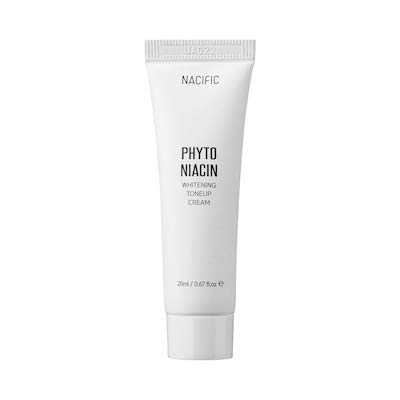 ---
---
This cream consists of a lightweight consistency along with a formulation rich in the finest natural ingredients. It has leaf extracts of cherry blossom sourced from Jeju Island along with naturally-driven Betaine. These ingredients altogether deliver a healthy and radiant glow on your skin. Apart from this, it effectively brightens the complexion for a flawless look.
Furthermore, this product also hydrates and nourishes your skin to prevent it from getting dull and dry. Additionally, the natural extracts of sugar beet prevent your complexion from looking dehydrated. Not only this, but it also stimulates the moisture levels of the skin. Moreover, this cream tones-up your skin without leaving any greasy feel on it. You can apply this cream every day as it is suitable for all skin types.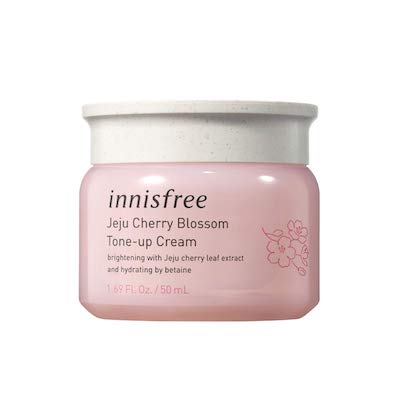 ---
---
This cream delivers a pearl effect on your skin to achieve a radiant look. It whitens and brightens your complexion along with a natural dewy finish. In addition to this, it also improves the elasticity of the skin to make it firmer and youthful. The formulation contains naturally fermented ingredients such as Bifida ferment filtrate along with ferment extract of pseudoalteromonas.
Besides, it helps in retaining the skin moisture to nurture it optimally. Likewise, the cream keeps your complexion hydrated for longer alongside a healthy glow. One of the best aspects of this product is that it is hypoallergenic and does not cause irritation or redness on the skin. This makes it safe and suitable for sensitive, acne, and allergy-prone complexions.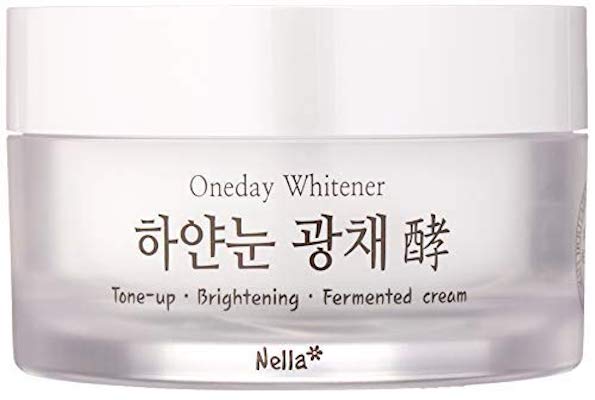 ---
---
This cream eliminates the dullness and reveals a healthy and natural glow on your skin. It delivers anti-aging effects on your skin to prevent the signs of aging. Further, this product's formulation is rich in 7 traditional herbs known for skin brightening effects and niacinamide. These are white ginseng, pearl, peony berry, Cnidium Officinale, honeysuckle, Poria cocos, and Atractylodes macrocephala. 
The texture of this cream forms a protective layer on your skin with a silky finish. It aids in moisture replenishment and combats wrinkles for a smooth and flawless complexion. Not only this, but this cream also hydrates your skin, thereby improving its texture. Besides, it evens out your complexion and helps in reducing the dark spots as well.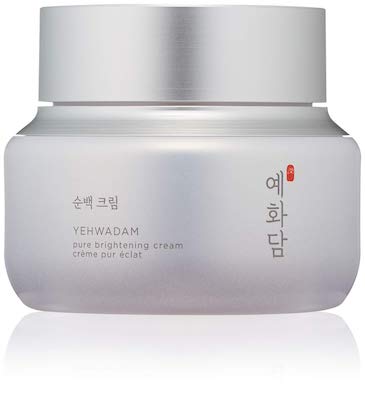 ---
---
This cream has a consistency like that of a whipping cream that feels airy light on the skin without any greasy feel. It absorbs into the skin in no time, all thanks to its watery formula. The key ingredients of this product are niacinamide, bamboo sap, along with shoot extract of bamboo. It brightens your complexion, thereby delivering a soothing and calming effect. Apart from this, it also hydrates the skin to make it glow.
You can even use the skin brightening cream from K-beauty as a primer before applying makeup to achieve a natural, smooth, and long-lasting finish.  It eliminates the dullness from the complexion and combats the uneven skin tone as well. In addition to this, the cream assists in reducing hyperpigmentation and dark spots.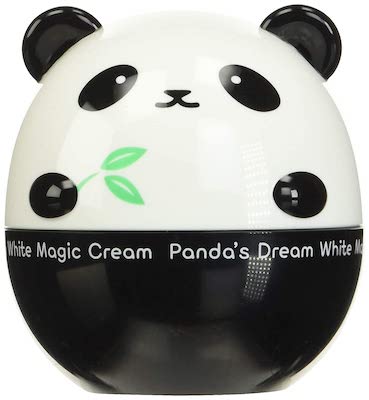 ---
If you want to include a brightening cream in your skin care routine, then these Korean skin brightening creams will be a great addition. Such creams are very useful in lessening the skin imperfections to give you a brighter glow. And just like other Korean beauty and skin care products, the brightening creams from Korean beauty brands contain the goodness of nature's finest ingredients. 
Read more about best Korean winter skin care and makeup products from KoreaProductPost:
Our editors independently select all products featured on KoreaProductPost. However, we may earn an affiliate commission when you buy something through our retail links.