Are you seeking an escape from your exhausting and tedious daily life? All you need is a little twist of love and an exciting journey to the parallel worlds. And what better way to dive deeper into these magical feelings than immersing yourself in the world of isekai Korean webtoons? Experience the most unforgettable twists of love and exciting journey in these 2023 best Korean isekai romance webtoons.
Korean Isekai Romance Webtoons: Best Core Destinations of Magical Love and Dramatic Plot Twists
For webtoon enthusiasts, nothing is better than immersing themselves in a world other than their boring and exhausting daily lives. As each webtoon offers its unique values and characteristics, Korean isekai romance webtoons provide the perfect blend of mystery, love, and magical voyages.
Isekai originates from the Japanese word meaning 'another universe'. It is when the story takes you to its own original universe. This term has become a specific genre for various projects, including movies, dramas, animations, and Korean webtoons.
The best Korean isekai romance webtoons will take you on an exciting journey into a magical world filled with intrigues and shocking revelations. However, at the same time, they will also offer the most heartbreaking stories of two soulmates finding their ways to each other.
Through the stairways to heaven and gates of hell, you will witness how the story unfolds as these main characters fight against their horrible fates to find their happiness.
In some cases, you will find yourself smiling as the main characters end up together in these best Korean isekai romance webtoons. But other times, you may shed tears as they wind up losing or—worse—battling against each other in the most unexpected plot twists.
Check out these 5 best Korean isekai romance webtoons. Also, brace yourself for the most unforgettable twists within its dramatic storylines.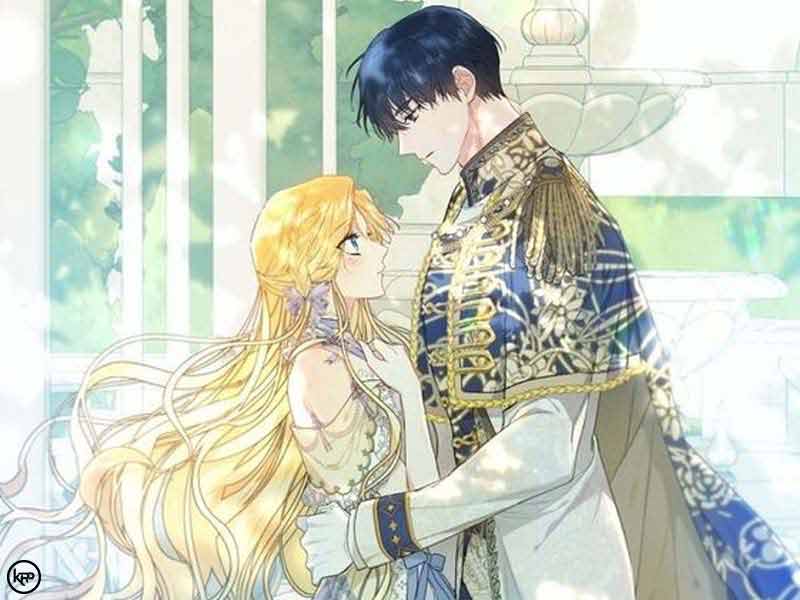 Top 5 Isekai Stories for Your Best Immersion
Your Throne
Title: Your Throne
Korean Title: 하루만 네가 되고 싶어 (literal translation: "I Want To Be You, Just For A Day")
Author: SAM (삼)
Illustrator: SAM (삼)
Publisher: LINE Webtoon
Rating: 9.8
The first among the top Korean isekai romance webtoons that will take you on an exciting journey is "Your Throne".
"Your Throne" tells the story of Lady Medea Solon. She is the eldest daughter of the Duke Solon House, famous for her cunning and intelligent personality.
During the Crown Princess selection process, she loses her position as the candidate. Instead, it is her gorgeous rival, Psyche Callista, who manages to claim the role and gets engaged to the Vasilios Empire's Crown Prince, Eros.
One day, an unexpected twist occurs in the two ladies' life stories. On the day of the empire's Yearly Prayer, Medea and Psyche suddenly swap their bodies. As a result, the fates of Medea and Psyche are switched: Medea is now the Crown Princess, and Psyche is the disgraced duchess.
As the story unfolds, what do you think will happen to the two ladies? Will the truth unravel? Or will they remain living their switched fates? Find out more about Medea's story in the official webtoon.
The Remarried Empress
Title: The Remarried Empress
Korean Title: 재혼 황후
Author: Alphatart (Writer), HereLee (Adaptation)
Illustrator: Chirun
Publisher: LINE Webtoon
Rating: 9.85
Secondly, among the best Korean isekai romance webtoons is "The Remarried Empress," telling the tale of the female monarch, Navier Ellie Trovi.
Being the perfect Empress anyone can hope for, Navier Ellie Trovi must face an unforeseen twist of fate when her husband brings home a mistress and demands a divorce.
Navier Ellie Trovi is the flawless ruler of the Eastern Empire. She is wise, gorgeous, kind to her subjects, and devoted to her husband. So, when such a sad fate occurs, Navier decides to accept the divorce. However, she then asks for approval of a remarriage.
Sewing her own threads of fate, Navier then remarries the King of the Western Empire and retains her position as the Empress. But is her life truly smooth sailing thereafter? Immerse yourself in Navier's story through the official webtoon and purchase the book via Amazon.
The Abandoned Empress
Title: The Abandoned Empress
Korean Title: 버림 받은 황비
Author: Yuna Jeong
Illustrator: iNA
Publisher: Tappytoon
Rating: 4.9 (Amazon Rating)
Best Korean isekai romance webtoons indeed mostly dwell in the life of the female protagonist and her character development in fighting for her fate.
"The Abandoned Empress" shared similar stories as the female lead, Aristia la Monique, faces unfair treatment as the falsely accused child of prophecy.
Since she was a child, Aristia was raised and nurtured by her family to become Castina Empire's future Empress. But as she grows up, a mysterious woman appears, claiming to be the real child of prophecy.
The Castina's Emperor turns his back on Aristia and executes her for treason against her husband and the royal family. As she experiences death, a miracle occurs, and she gets reborn 7 years before everything happens.
As she attempts to rewrite her fate, do you think she will change everything?
Dive deeper into Aristia's stories and her unimaginable decisions in her attempt to rewrite her fates through the official webtoon. You can also get yourself a copy of this incredible webtoon via Amazon if you prefer the tangible sensation at your fingertips as you dwell into the story.
I Am the Queen in This Life
Title: I Am the Queen in This Life
Korean Title: 언니, 이번 생엔 내가 왕비야 (literal translation: "Sister, I am the Queen in this Life")
Author: Lefaljinf
Illustrator: Miwan
Publisher: LINE Webtoon
Rating: 9.63
Conflicts of revenge and fighting to reclaim what's rightfully owned are commonly what make the best Korean isekai romance webtoons receive much love and support from fans. One of the most famous titles among these top-rated stories is "I Am the Queen in This Life".
This webtoon depicts the fate of the main character, Ariadne, against her own older sister, Isabella. As the story unravels in the cruelest and most abusive plot twists, you may want to take caution and tread lightly before you scroll to the next page.
Despite all the brutal twists, the popularity of this webtoon has been on the roof, that it earned a special trailer featuring renowned singer-actress Bae Suzy.
So, if you want to join Ariadne's brutal revenge, you can read her story via the official webtoon.
The Villainess is A Marionette
Title: The Villainess is A Marionette
Korean Title: 악녀는 마리오네트
Author: Han Yi Rim
Illustrator: Moo Ban & Manggle
Publisher: Tapas & KakaoPage
Rating: 10 (KakaoPage)
Finally, if you love complicated storyline with teeth-grinding conflicts and dramatic plot twists, then "The Villainess is A Marionette" is the perfect webtoon for you.
Dying once, it's fate. Dying twice, it's bad luck. But to die three times is the most unspeakable destiny a person can experience.
Divided into three parts, forming a storyline that is most complex and full of wonder, this webtoon takes you to the isekai of reincarnation and rebirth.
A villainess, Princess Kayena Hill, wakes up as an ordinary woman and reads a novel about the story of her past life. She then dies once again, only to find herself traveling back to her past as the Princess. Before life takes everything from her for the third time, Kayena vows to change her fate.
"The Villainess is A Marionette" presents the most unimaginable story that gains massive attention from fans. This complex storyline skyrocketed, and KakaoPage created the most sensational cinematic trailer featuring three top stars in South Korea: Cha Eun Woo, Han So Hee, and Lee Soo Hyuk.
So, are you excited about Kayena and her story? You can join her thrilling adventure via its official website.
Lastly, give these titles a try, and let us know what you think in the comments. You can also check out these fantastic websites for more Korean webtoons.
Related Posts