Getting ready for a Halloween celebration this year? For those looking to fully embrace the Halloween spirit, finding the best costumes is always a top priority. However, what's a costume without proper makeup? Korean makeup brand Allure Colourpop offers the best selections of eyeshadow palette that will make your Halloween both spooky and fabulous at the same time!
Matching Halloween Costumes and Makeup
Approaching Halloween, you may find yourself busy getting the right costumes for your celebratory events. Whether for school events, office parties, or just trick-or-treating in the neighborhood, the experience can be lackluster without the perfect Halloween costumes.
Yet, even with captivating costumes, the look isn't complete without the right Halloween makeup.
It is crucial to choose the most appropriate makeup styles that match your Halloween costumes. Not only does it enhance your appearance, but it will also get you more immersed in the character you are portraying. And our recommendation for Halloween makeup ideas is to focus more on your eyes. The best eye makeup for Halloween will make you stand out from the crowd, giving you a boost of confidence.
Today, let us start with the most basic eye makeup for Halloween: eyeshadow palette!
Indeed, hundreds of eyeshadow palettes are available for Halloween enthusiasts. However, we recently encountered extraordinary products from the Korean makeup brand Allure. Apparently, Allure offers a multitude of eyeshadow palette selections incredibly perfect for Halloween! Its various collaborations with the world's most famous franchises will give you just the perfect match for any of your Halloween costume themes.
So, what are Allure Colourpop's must-have collections for Halloween eyeshadow palette? Scroll down and choose the ones you love the most!
Halloween's Best Allure Colourpop Eyeshadow Palette
Firstly, we have Colourpop's 'Disney Midnight Masquerade', offering 15 shades in this Disney-themed eyeshadow palette perfect for Halloween.
Inspired by your favorite Disney princesses, this shimmering palette of colors includes buttery mattes, lux metallics, and sparkling Pressed Glitters. Everything is available only at 27.04 USD.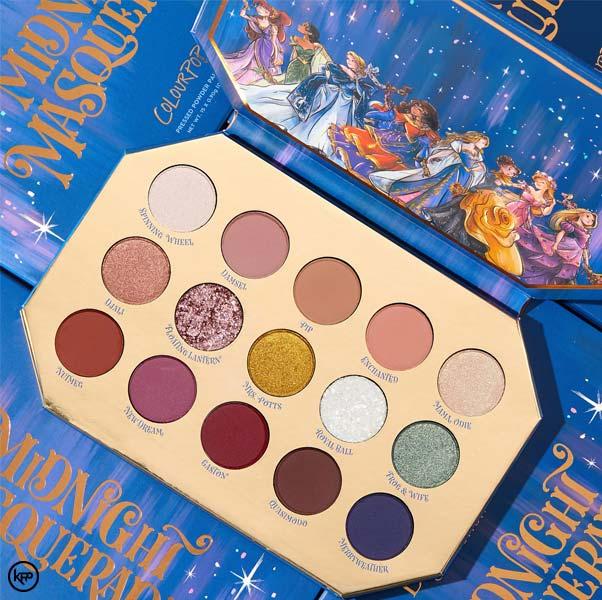 Secondly, in the Halloween eyeshadow palette collection is Colourpop's best-selling product, the Witching Hour – Hocus Pocus Coven Crew.
In addition to its magical shades, this eyeshadow boasts a highly pigmented formula with ultra-velvety and silky textures. Moreover, it also has a long-wearing formula that will be amazing, especially if you are performing a routine for your Halloween celebration event.
Ultimately, this amazing eyeshadow palette is ready to take home only at 24.99 USD.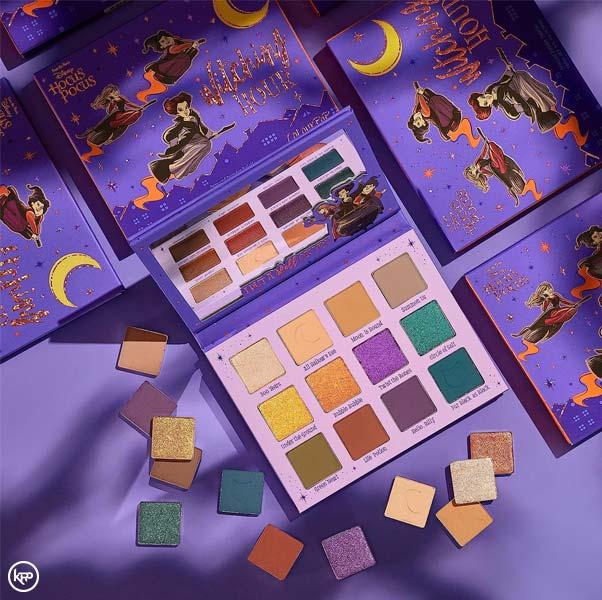 Fans of Star Wars, behold the mighty selections of the franchise from Allure Colourpop: 1977 Star Wars and Darth Vader collaborations.
No matter which Star Wars theme you choose for your Halloween costumes, both eyeshadow palettes are simply the perfect match!
The 1977 Star Wars collection will be the best choice for you who wish to find the right balance between the light and the dark sides with metallics, blues, reds, as well as Tie Dye Super Shock and Duo Chrome finishes, available at 49.5 USD.
Meanwhile, if you're looking for the boldest eye makeup for Halloween, pick the Darth Vader palette. This product offers Darth Vader's iconic bold colors: red and black. You can mix and match them depending on your costume for only 84.24 USD.
Next, are you cosplaying as the Pretty Guardian Sailor Moon this Halloween? Then, Allure Colourpop has the perfect eyeshadow palette to match your Halloween costumes.
Meet Colourpop x Sailor Moon Collection eyeshadow palette! Featuring 12 pads of nude and glittery shades, this eyeshadow perfectly reflects the bravery and cheerfulness of Tsukino Usagi herself.
And best of everything, you can get this palette at 23.59 USD only!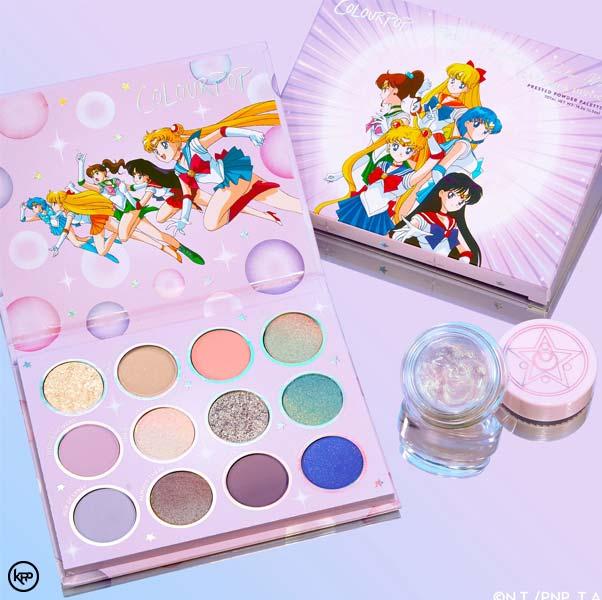 Finally, we have the Back to Hogwarts eyeshadow palette from the Colourpop x Harry Potter collections that's impeccable for your Halloween cosplay!
Moreover, with 24 rich shades for spellbinding looks, this eyeshadow palette is deeply rooted in the inspiration from your favorite characters. Also, like the other Colourpop products, this eyeshadow is ultra-pigmented and long-wearing, with a Super Shock formula for a more vivid color.
Unfortunately, this product may not be available at Amazon. However, you can still purchase it directly via Colourpop's official website.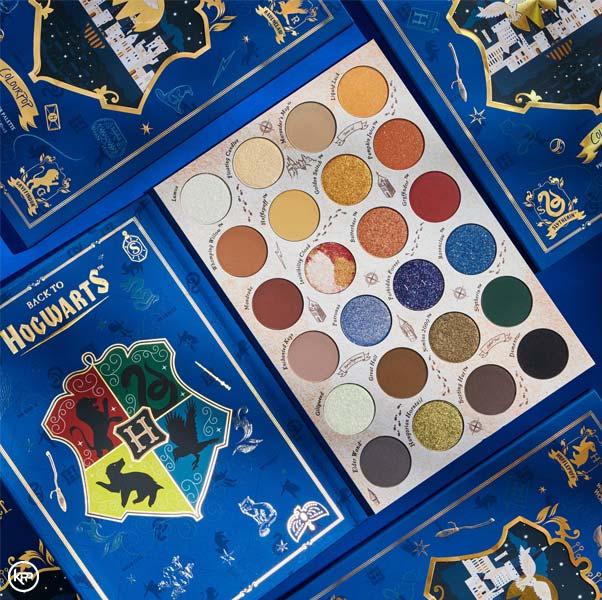 Our editors independently select all products featured on KoreaProductPost. However, we may earn an affiliate commission when you buy something through our retail links.
Join us on an exciting journey to explore the vibrant world of Korean lifestyle – from the latest beauty tips to the hottest tech and so much more on Facebook, Twitter, LinkedIn, and Flipboard.
Related Posts