We all know that the popularity of K-Beauty products is ever rising all over the world. Now it is time to focus on K-Fashion as Korean celebrities and particularly the K-Pop artists are promoting local Korean fashion brands. With their huge fan following, Korean fashion is becoming more popular amongst the masses. If a K-Pop star wears a particular accessory from Korean brand, it is bound to be sold out very quickly in the market.
Many Korean fashion brands take part in Seoul Fashion Week as well as other international fashion shows. Some of these are the trendiest brands you should know about that create great accessories. Their accessories are like the cherry on the top of a delicious cake!
PLAYNOMORE
This Korean accessory brand focusses on mainly handbags and accessories. It takes inspiration from Hermès Birkin bags and makes it fun. The brand believes in helping you relive your childhood memories. The whole concept is to celebrate fun via fashionable accessories. You can easily identify a PLAYNOMORE piece by the big blue-eyed signature logo called SHYGIRL by the designer. With Korean celebrities carrying a 'Shy Girl' bag, the brand popularity is increasing.
Gentle Monster
The popularity of this brand was started when K-drama actress Jun Ji-hyun wore Gentle Moster sunglasses in her TV series "My Love From the Stars". That particular pair became viral and the brand popularity skyrocketed. With their latest collaboration with Zip Tie, there are some exciting pieces with an edgy design in their collection. Some of the designs have become popular with celebrities such as Gigi Hadid and Kendall Jenner.
The Volon
If you want a bag that screams sophistication and quirky design, then The Volon is the brand that will be perfect for you. This Seoul-based brand label was launched in 2013 by Eujung Jang, an interior designer. It focusses more on leather mini bags and small clutches. With its bold colour combinations, the bags stand out amongst others. The bags have clean lines and unexpected shapes!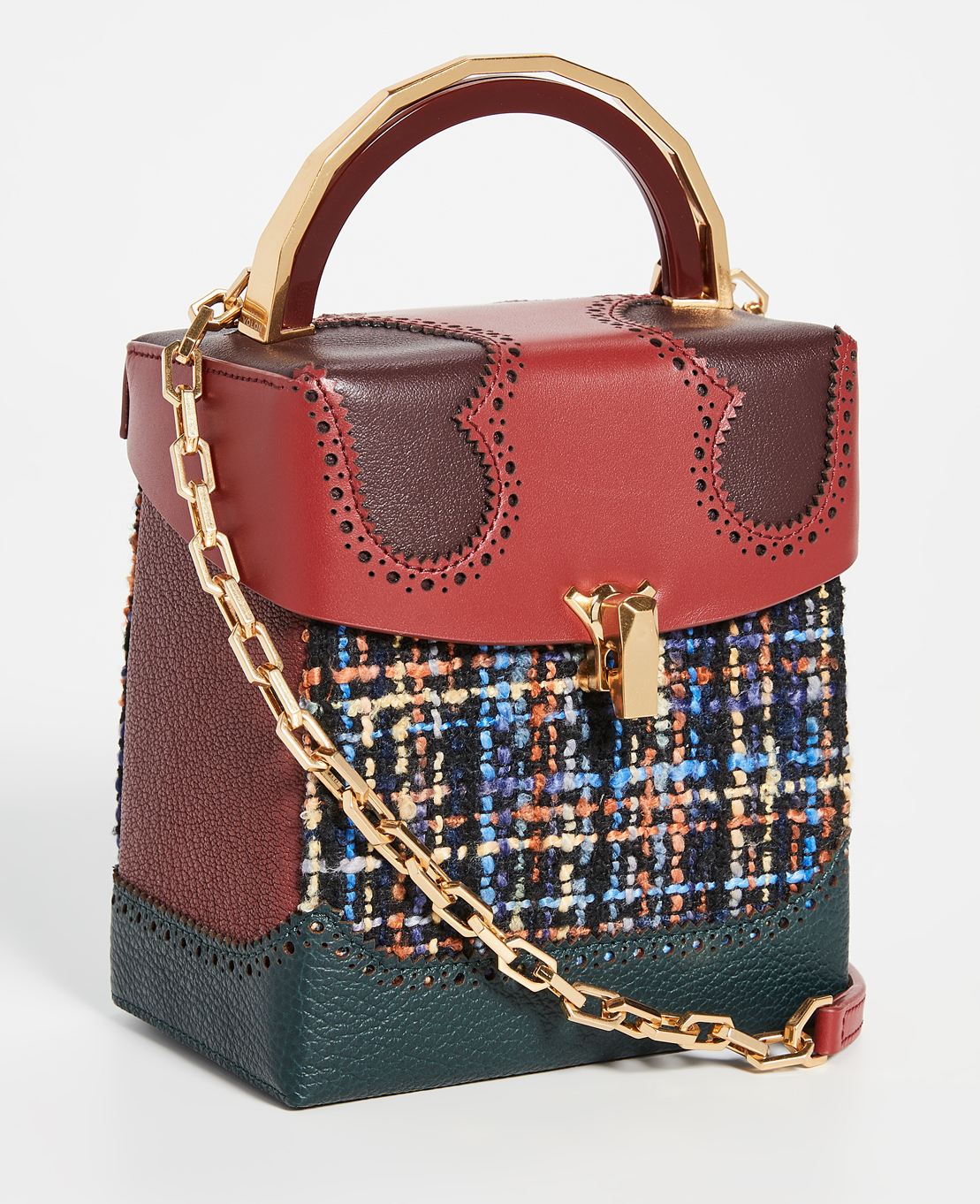 Monday Edition
It is one of the top costume jewellery brands of Korea with some understated designs. It was launched by Sara Kim in 2011 and some of her designs were inspired by typography in early days. Now, the collection leans towards a more conventional approach where each piece tells a story. The brand works with many materials incorporating different styles and cultural genres. All the accessories work well with both classic looks and trendy outfits.
Numbering
It is one of the upcoming brands with some unique designs. The line has a unique number engraving on every single piece. All the pieces are handmade. The Spring/Summer collection features maximalist chain earrings and necklaces. There are other regular pieces also, like stud earrings with pearls. Sterling silver and 10K gold are the base materials for most pieces of the collection. There are some pieces in brass and steel too.
Check out other articles about Korean fashion from KoreaProductPost: