It is one of the most-talked-about collections that all the BTS fans will love! BTS has teamed with a fan favorite mobile accessory brand Casetify. The accessories from Casetify will add a little BTS oomph to your everyday devices!
BTS x Casetify collection includes accessories that are compatible with most smartphones, AirPods, Apple Watch, iPads, and even MacBooks. There are some phone slings and other matching accessories in the collection. With all the flashy BTS-inspired accessories, you're gonna want to put your hands up at the next A.R.M.Y meetup or a BTS concert.
BTS x Casetify – All Access Pass
You can get your tech accessories an All Access upgrade with a collection inspired by Boy With Luv feat. Halsey, a record-breaking music video on YouTube by BTS.
BTS x Casetify – Stage Front
This collection has Stage Front designs that will make you feel like you are up close and personal to the BTS's video Persona theatre show.
BTS x Casetify – Backstage
You can go Backstage with these BTS x Casetify designs. They feature one of the BTS's signature moves in their Boy With Luv feat. Halsey video.
It's a pretty case with an innovative shockproof-material case with a decoration of many BTS stickers.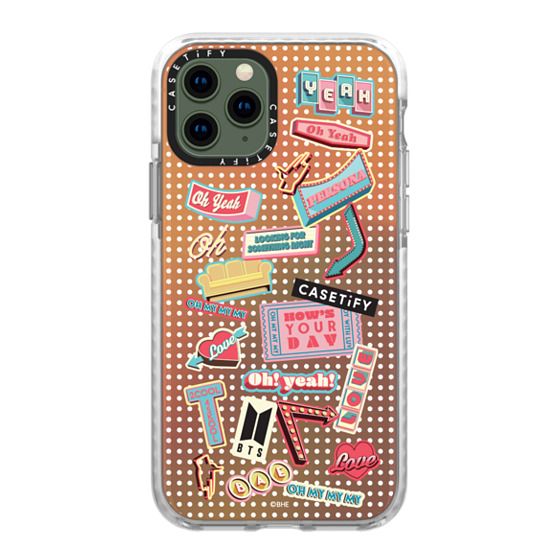 The AirPod Cover has a slim fit design and a hard transparent polycarbonate base. The case comes with a decoration of BTS stickers all over.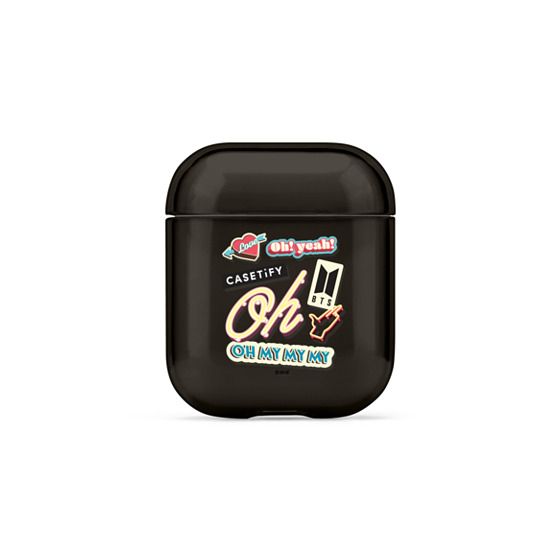 It is a hardshell case that offers compromised protection with vibrant stickers inspired by one of the BTS's signature moves in their Boy With Luv feat. Halsey video.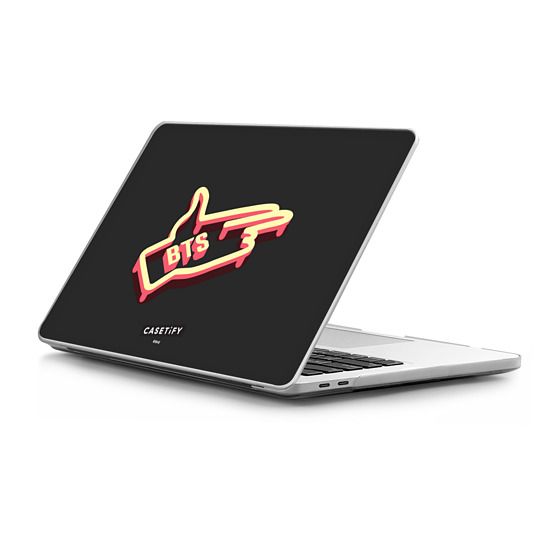 This watch band is made with a flexible TPU material that is comfortable for all-day wear. The Apple Watch band has sticker inspired design on straps.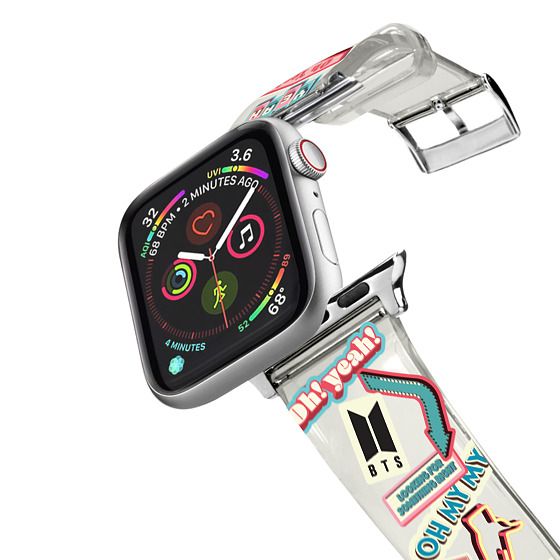 The iridescent bag has a sticker collection of BTS-inspired stickers. These bags are ideal for showing off your tech in style! It comes with an adjustable strap so that you can show off the latest gadget in a wearable fashion.
The best iPad Pro cover for if you are always on the go! It is a streamlined cover that acts as a case and a cover with organizer pockets to hold your essentials. You can also transform the cover into an adjustable stand! 
No more hassles of managing charging cables that inevitably get broken or lost. It is a saffiano wireless fast charger that supports all Qi charging devices, including iPhone and AirPods.
Check out other articles about your favorite K-pop band, BTS on KoreaProductPost: