Sview Face Shield is one of the best hygiene mask in Korea that covers your entire face while you're working, reducing the risk of droplet infection.
Nature made Humans headstrong, and their resilience gets them through many calamities. However, adapting is vital for survival, and the 2019 pandemic taught this well. Drastic steps to isolate people are now in place, and life took an unthinkable turn with social distancing. One invention that saved many lives and worked effectively is the face mask. The hygiene mask from RoitsNine Co.Ltd is the most efficient product for front-line workers. People from some eastern countries already wore this equipment before 2019. But it is the need of the hour now, and everyone must wear it at all times.  
What is RoitsNine. Co. Ltd.?
RoitsNine started in 2004 with the product of Protective LCD films. Over time they mastered the art of film production and came out with Sview. This company is a filter manufacturing brand that ranks number one on providing privacy. They have a global reach and believe in constant research and development to help Mankind. The latest addition to their portfolio is the Hygiene Mask that promises to protect people from the deadly Nobel Corona Virus.
The Hygiene Mask – Sview Face Shield
The Hygiene mask does not fall under your standard face mask category. The film fixed on this face shield is of premium quality backed by Korean technology. The Sview film makes for the best shield with its property to cover the entire face. The primary quality of this mask is its quality to keep bacteria at bay. They customize them so that people who need to work can function without stress. The company manufactures the product in two varieties: Band type and Glasses type. 
The Glasses type comes with a pre-attached frame in the shape of eyeglasses. This section covers the area just above the nostrils and does not allow the breath to create steam and fog the glasses. This model even gives space to wear glasses to people who wear them. This model comes with the patented shield of RoitsNine. Co.ltd. known as Sview. This shield gives the wearer 100% privacy and is 99.9% Anti-Bacterial properties. They even make the angles adjustable not to find it uncomfortable.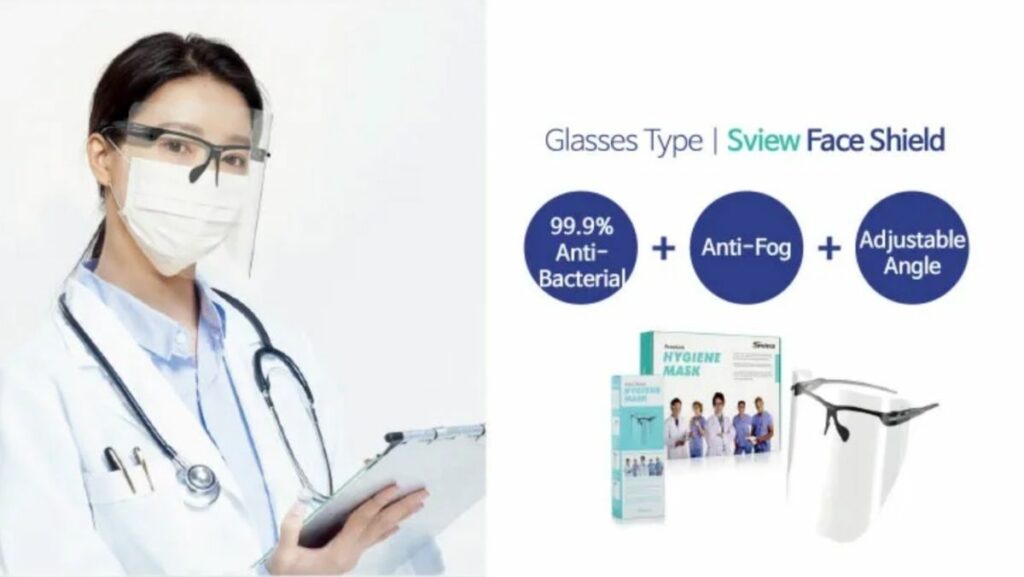 The Band type face shield also comes with a headband instead of glasses. It comes in the standard style with rounded edges and covers the face right up to the ears. To wear this, you need to wear it around your upper forehead. This product also protects you from 99.9% bacteria and comes with Anti-fog technology. This product is for people from all walks of life. It is a boon to those who work in close groups.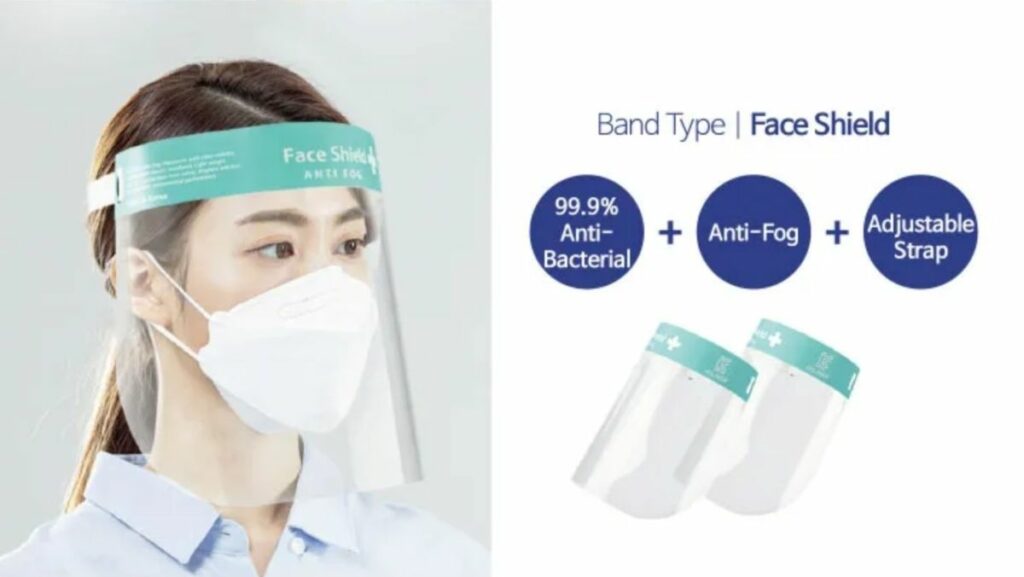 The Primary Message
The company believes in putting forward the best products for people's protection and ensures you will stay safe. They strongly advocate that every individual must wear a mask covering your nose and mouth. Their face shield must always go on top of the face mask. This combination gives perfect protection and eliminates any chance of getting infected through the air. Get your Hygiene mask today and gradually get back to everyday life without any stress.