KAESA, a Korean fashion brand, creates luxury handbags with sustainable and ethical materials such as vegan leather and other plant-based materials.
Looking good demands dressing well and carrying the right accessories that complement your style. The fashion industry has a huge impact on the environment as many products use ingredients derived from animals. This demand results in deforestation to create farms, and more reared animals mean a higher carbon footprint. Even for plant-based products, the companies who make them use harmful chemicals to grow premium quality plants, and their water intake is much higher. The result is chemicals leaching into the soil and contaminating it. Removal of freshwater from the ecosystem also endangers wildlife. To combat these issues, an individual decided to change things with the brand called KAESA.
What is KAESA?
KAESA is a South Korea-based sustainable fashion brand that manufactures luxury handbags for women. Its founder, Amy Chu, comes from an architectural background. She has the experience of working with some of the largest brands for workspace designing. Sustainability and fashion design took to her interest, and she took up a course for it. Her target was to produce sustainable accessories for everyday use so that the impact on the environment is less. Her initial designs sold out fast and paved the way for KAESA.
The word itself means a case, which highlights the desire of the founder to create the most stylish yet sophisticated case for women. The company believes in creating sustainable everyday products, which will give the owner a clear conscience and confidence to carry them. They want to eradicate the association of animal cruelty with fashion. Their target audience is the modern woman who likes to carry her world and is always traveling.
Sustainable Luxury Handbags from KAESA
Their products showcase a balance between style and functionality. Every product that comes forward from this company gets ethically sourced, and the material used is of premium quality. The founder's architectural background shows in the straight lines, classic shapes, and rich textures. They know how to amalgamate functionality with style while using contemporary accents in their product. Because they focus on everyday products, the company ensures they make versatile, sturdy, and durable products. A few of their offerings as below.
A trendy and stylish assemblage of case-like bags makes this collection. These bags come in black, beige, and maroon, along with an organizer and a cardholder of the same color. Every bag has a strap that could allow wearing it in the cross-body style. These chic-looking bags can house all your makeup essentials and much more.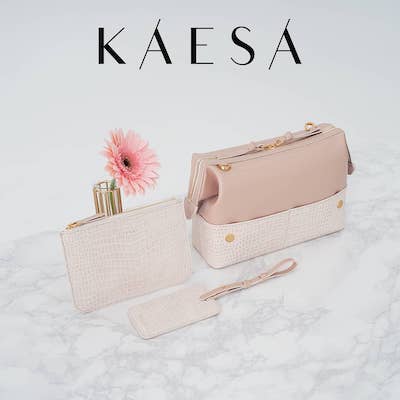 KAESA launches the VLLR collection as their 2020/2021 winter line. This collection offers versatile designs that can go cross body as well. The collection includes the velvet clutch and the leather pouch made from vegan leather. You can also get the box design with a metal chain. It is a very sophisticated yet stylish collection and a must for every wardrobe.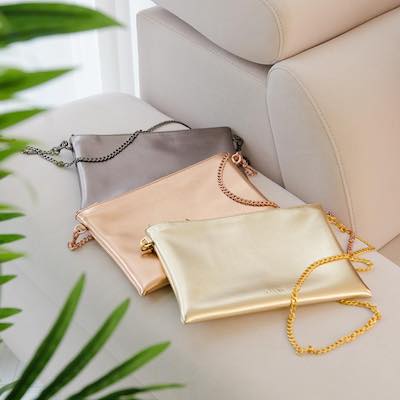 What Makes KAESA Sustainable?
While the bags from this company look like leather bags, they come from vegan sources. Cactus leather is their primary material which does not contain any animal extracts. Vegan leather comes from textiles and gets manufactured in a lab and not a farm. A cactus needs very little water to grow and bloom. Therefore, the water consumption gets reduced. Also, using cactus plants does not count as cruelty, as opposed to killing hundreds of animals for their hide. Vegan lather comes from plants and degrades faster than animal leather.  
The company manufactures environmentally safe products and also plans on educating people about its benefits and uses. They want to open the eyes of the consumers to an alternative to leather and put forth the options people did not know existed. This company bases its existence on the idea of sustainability and produces products to showcase it well.
In the End!
KAESA wishes to revolutionize the luxury brand industry, and its acceptance amongst the masses shows its success. To protect the environment and living conditions, every person needs to do their bit. KAESA wants you to know they are here to help you with this task yet will let you stay fashionable. Many large brands now recognize the importance of sustainable and clean products. KAESA has hit the right chord with its products, and its vision will propel it to the top of the luxury market soon. Become a part of the revolution and order your products now.