If you love sheet masks, then you'll love hydrogel masks from K-beauty brands, big time! The perfect way to pamper yourself, hydrogel sheet masks are the ultimate girl's night must-have. In recent times, sheet masks have become a go-to skincare product primarily because of K-beauty's influence over the world. Hydrogel sheet masks are also gaining popularity thanks to their cooling, soothing exterior, and hydrating properties.
Korean sheet masks are quite popular worldwide, but if you haven't tried them yet, here's all you need to know about Korean sheet masks. And if you want to use one, you can select one from the best Korean sheet masks.
But, what is a hydrogel mask?
It is a sheet mask that is made of gel, often biocellulose. If you compare a sheet mask with a hydrogel mask, the main point of difference between the two is the choice of material. A sheet mask is commonly made from cotton-like fabrics.
What are the benefits of a hydrogel sheet mask?
As the hydrogel masks have a gel texture, it gives the mask a cooling and soothing feel. It adds a refreshing burst of hydration to your skincare routine. The hydrogel masks are packed with essence to make your skin plump and moisturized. Many hydrogel masks are infused with ingredients like hyaluronic acid, making them incredibly useful and hydrating.
Who can use a hydrogel mask?
Hydrogel masks are well suited for all skin types, but they are especially ideal for dry, dehydrated, or troubled skin. Because of the cooling and soothing effect, the masks are perfect for dealing with any redness or inflamed blemishes. They are also an ideal choice of sheet mask to use during winters. If you feel too hot during summer days, you can also use these masks to cool down.
When to use a hydrogel mask?
Like any other sheet mask or face mask, you can use a hydrogel mask after cleansing and toning. You can apply the mask every day or a few times a week, depending on your skin hydration condition.
Is it easy to use?
Applying a hydrogel mask can be a bit tricky, but you can get used to it pretty quickly. Most masks are packaged like stickers, with a backing to peel off once you apply the mask. Some masks have a protective covering on both sides, which can make it confusing. Also, since the masks are made of gel, the application process is a bit slippery, but once you get the hang of it, the benefits are manifold!
5 Best Hydrogel Sheet Masks from K-beauty
The hydrogel mask from Glow Recipe is packed with soothing ingredients like watermelon and Centella Asiatica extracts. It nicely boosts your complexion and doubles up as a great glowy makeup-priming mask.
A pure dream sheet mask – from the adorable pumpkin packaging to user experience, to the excellent spa-like results. It's a super-thin mask that conforms to the facial contours like a second skin. The mask has cooling and calming effects because of its super refreshing ingredients like nature's superfood pumpkin, beta carotene, and 24K gold.
Designed to restore and refresh lackluster skin, this Coffee Bean hydrogel mask will deeply hydrate your skin with antioxidant-rich Arabica coffee bean extract. The mask gel is super intensive, locks moisture, and maximizes absorption of energizing essence.
Nature Republic has a whole range of hydrogel sheet masks with different extracts such as Green Tea, Aloe, and many more. These multi-functional sheet masks provide hydration and nourishment.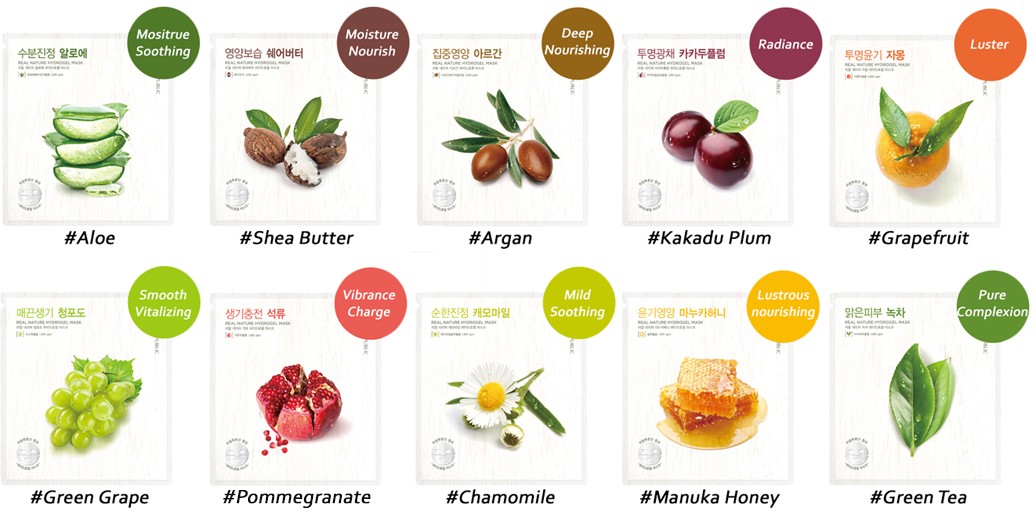 It is a unique, anti-aging, luxury, hydrogel mask from K-beauty brand Tony Moly which contains an intense essence extracted from snail mucin. The hydrogel mask is designed to re-hydrate, soften, repair, and brighten skin!
Our editors independently select all products featured on KoreaProductPost. However, we may earn an affiliate commission when you buy something through our retail links.
Check out other interesting articles from KoreaProductPost: