Apple Myeongdong store will have panels featuring art inspired by traditional Korean art style chaekgeori! And you get to download a new Apple wallpaper!
Apple Inc. has shared a new wallpaper on the Korean website along with an animated video featuring similar work. This artwork is inspired by chaekgeori (책거리), a traditional Korean art style.
The wallpaper features the iconic Apple logo surrounded by colorful books, paintbrushes, leaves, color splashes, etc. All these are depicted in a fun vector style of art.
This comes as a surprise to Apple fans as the company is pretty tight about sharing new wallpapers. The reason behind this is the upcoming launch of a new Apple store in Myeongdong, the heart of splendid Seoul.
Throughout the store, you will find sources of inspiration in the land of creativity and imagination. Apple Myeongdong will be a place where you can communicate with the brand and inspire each other.
The physical Apple store will be a brightly shining place with illustrations inspired by chaekgeori all over the store windows.
So, What is Chaekgeori?
Chaekgeori is a traditional Korean art style. The word loosely translates to 'books and things.' The specific subgenre of chaekgeori that you see in the Apple design features books and is known as chaekgado (책가도).
Chaekgeori comes from the Joseon Dynasty era in Korea (1392 – 1910), where artists created still-life paintings featuring books and other scholarly objects. These were a celebration of the objects bringing change in society. These paintings were designed to fill paneled screens.
According to some, these traditional Korean paintings have the ability to teach and inspire. And they also have the power to shape the values in a society.
And What About Apple Myeongdong?
It will be the third Apple store in South Korea and the largest store in the country. The store will be opening on April 9, and you can visit the store if you make reservations in advance. You can check out the official Apple page for making the reservation on April 7.
To celebrate the Apple Myeongdong store's opening, Apple has shared a short video featuring the Chaekgeori designs around all the Apple products like AirPods, Mac, iPhone, and even Apple Watch.
And the best part for Apple fans, you get to download the official new wallpapers for iPhone, iPad, and Mac from the Myeongdong store website.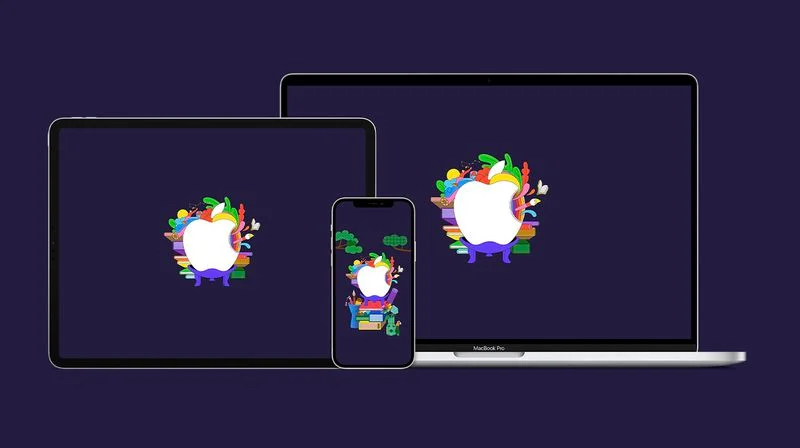 Found this one interesting? Check out more from KoreaProductPost: