Korean beauty is all about innovations and research, and they are always creating something new. The demand for K-beauty has skyrocketed in the past few years. A brainchild of SD Networks, Saint Blanche is a K-beauty brand that believes in using traditional medicine as the basis of beauty. They designed this brand especially to exude luxury and be useful. The primary aim of this new line to target problem areas like sag lines, dull skin, age or stress wrinkles, and hydration.
Saint Blanche uses plant extracts and uses Phyto-cosmetology, a French technique for pressing raw material. This keeps the essential nutrients intact in the plant material, which benefits the skin immensely. It is all-natural and convenient to use. The best part about this product is that the packaging is shimmery and makes it look rich.
Here are a few of the products of this K-beauty brand that truly stand out.
This product will make you hit the beach every day. Specially curated with SPF 50 and PA++, it has many features and benefits. It combines the organic Anti UV elements with a sunscreen of inorganic origin, allows the skin to relax, restores the water-oil balance, and has fatty acids that protect from skin damage. Some of its key ingredients are organic vegetable oil, sunflower oil from the seed, hyoroalligo, peptide complex, brassica campestris oil, and matrixyl. These ingredients benefit in various ways – reinstating the skin barrier, taking care of the wrinkles, and lightening the skin tone. Maximum hydration is given by hyoroalligo while matrixyl stimulates collagen growth, making skin elastic. It works as a strong sunscreen protecting against both UVA and UVB rays.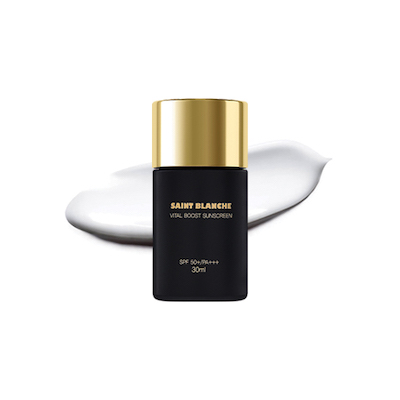 This magical mist is here to provide long-lasting elasticity and freshness to the skin. It is useful for all skin types, is excellent for rough skin, and gives instant results. The formula undergoes a rigorous selection process. It is also very smooth with the application. This product from Saint Blanche is a hit with ingredients like Snail Slime, Vitamin E, Phytosuqalane, Asiatic Acid, and sodium hyaluronate. This mist is repairs damaged or thin skin; it is the best product aimed at sensitive skin people. Vitamin E rejuvenates skin, and sodium hyaluronate is an ingredient that maintains the hydration levels from within. It fights against dullness and is easy to apply.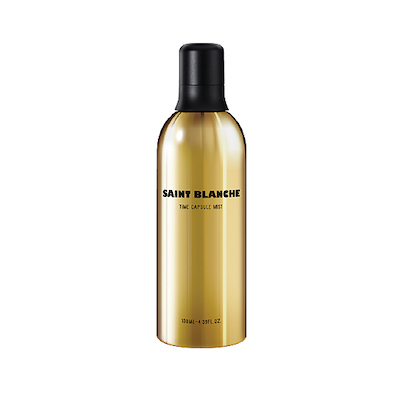 A calming and multipurpose cream that would help you say goodbye to dry skin days. This cream is water-based but not runny. Though it looks oily, yet it is rich and light on the skin. Made with thoroughly researched ingredients, it is excellent for dull skin. Packed with squalene, vitamin E, snail slime, Centella Asiatica extracts, hyaluronic acid, and a mix of its potent ingredients, the Vital Boost Cream is a miracle. It is a wrinkle-fighting, dullness-curing blessing; this cream is the cure for tired skin. It even lifts the skin and makes it taut. You may experience lighter skin upon regular use.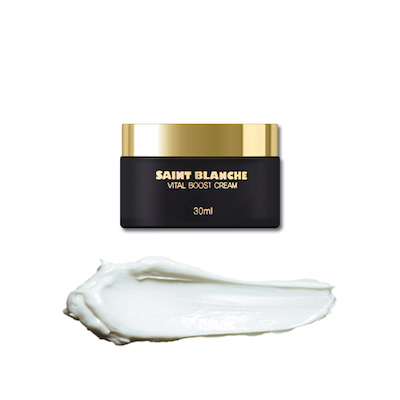 This mask is here to heal our dry skin vows. It is smooth as silk on the skin and very comfortable. They made the sheet with High-adhesive fiber composed of cooper-ammonia is non-allenoic to the skin. Its key ingredients are hyaluronic acid, Snail Slime, vitamins, and collagen. This unique mask sits nicely on the face, and the fiber sheet allows deeper absorption and does not let the moisture evaporate. The Snail Smile protects and provides strength to the skin, and collage increases elasticity. With Vitamins and hyaluronic acid, the skin is hydrated and repaired. The benefits of this mask are uncountable, and it is a must-use.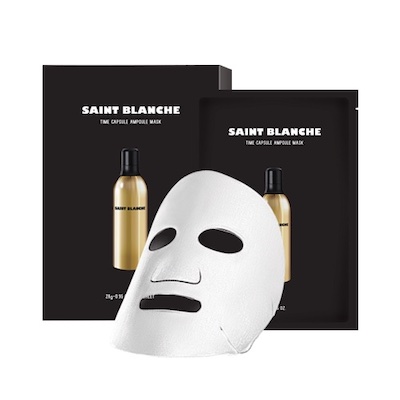 This is a wonder product that allows one to distribute the ampule evenly and create your spa. It is lightweight and has a compact design, powerful mist. The user-friendly design makes it a product for every household as it comes with a set of timeless ampules and the kit itself. This magical product has many benefits. The easy-to-use design allows complete coverage of the face. By not using your hands, infection-causing bacteria are kept at bay. The skin absorbs the powerful mist better and aids in face-lifting and the small particles, leaving it fresh and youthful.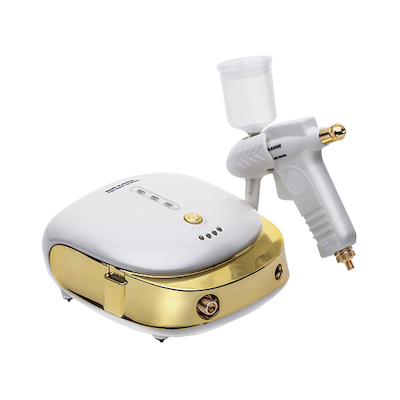 In the End!
This new range is here to bring you a spa-like treatment from the comfort of your home. With natural ingredients and researched combinations, Saint Blanche is all set to take over the K beauty market. If you are looking at incorporating more value into your routine, you may give this one a try. All its products are light and suitable for dry to sensitive skin. So, get grabbing and experience the world of Saint Blanche.  
Found this one interesting? Check out more from KoreaProductPost:
Our editors independently select all products featured on KoreaProductPost. However, we may earn an affiliate commission when you buy something through our retail links.