Everyone wishes for a spot-free and flawless skin. Well, the best way to achieve that is to have an excellent skin care routine. But, if you are still facing some problems and want an instant solution, then Korean concealers are the way to go! A K-beauty concealer will give you clear and flawless skin. They not only hide your imperfections and fine lines, but they also nurture the skin. The concealers can work on acne scars, pigmentation, and any dark patches on the skin.
Most K-beauty concealers come in a variety of hues so that you can always find the best shade for your skin. Just like other K-beauty products, the concealers are also formulated from safe ingredients, making them suitable for all skin types.
K-Beauty Concealers
Nothing does a better job of concealing imperfections than a Korean concealer. It is one product that will allow you to still look flawless even after two hours of sleep. There are mainly five types of concealers based on the type of application. These concealer types include – stick, pencil, liquid, cream, and powder.
While it comes to selecting the best Korean concealer for your skin, it is important to consider the coverage of a concealer. Are you looking for a light formulation or something thicker? Is your preference a water-based solution or an oil-based solution? The choice depends on your preferences.
Here are some of the best Korean concealers that you can get your hands on for a spot-less skin!
---
---
They are well known for covering capacity and hiding dark spots and pigmentations. Missha has introduced this amazing concealer, which hides all the spots from your skin. It moisturizes your skin and gives you a smooth texture.
Missha M Magic Cushion SPF50+ comes in a powdered form that is easy to apply. It has the goodness of bamboo water and witch hazel extract. This makes it easy to absorb and long-lasting without leaving any darkening effects.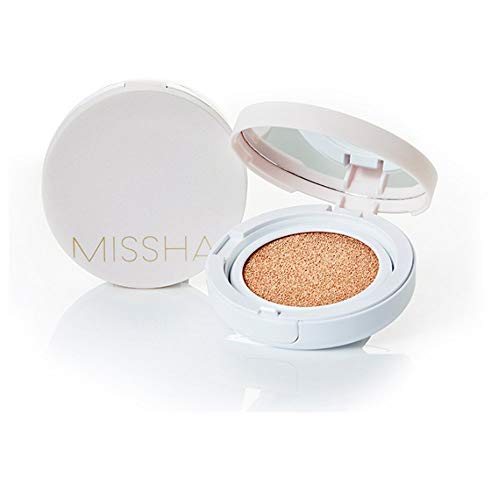 ---
---
Etude House has introduced this advanced concealer, which lasts up to 24 hours and gives you a smooth finishing. It covers the pigmentation from your skin and makes it look brighter and healthier.
If you apply Etude House Big Cover Skin Fit Concealer before makeup, then it will give your makeup a perfect salon-style finishing. It comes into a creamy texture, which makes it very easy to apply and settle into your skin pores.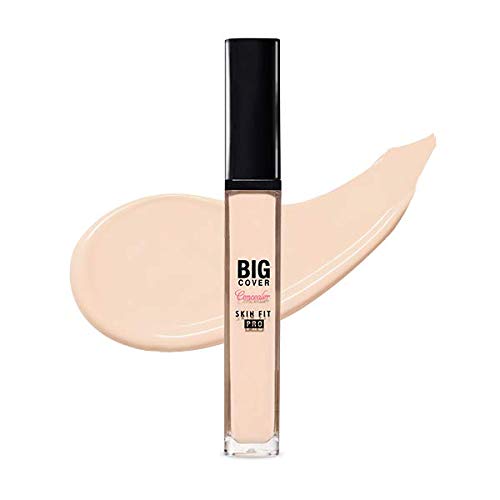 ---
---
This is a concealer plus BB cream, which makes skin look brighter. It works as a perfect makeup base.
YADAH Silky Fit Concealer contains natural ingredients like jojoba oil, aloe vera, olive leaf, palm cactus, and allantoin. The goodness of natural ingredients makes it 100% safe to apply on skin. This leaves your skin beautiful without causing any allergies or reactions. Hence, if you are opting for natural products, then this concealer will become your best option.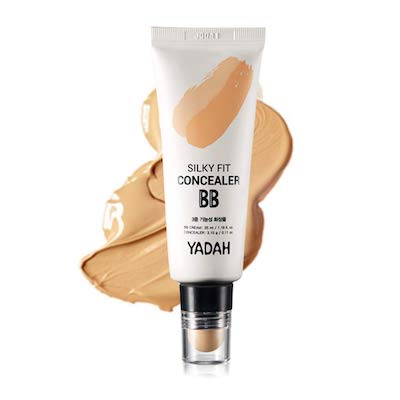 ---
---
This is a liquid concealer that is very easy to apply on the skin and easily absorbable into the skin. This concealer comes in different shades and is suitable for all types of skin. Its single coat is enough to get you a professional finish. It has brightening agents, which makes your skin look flawless and vibrant.
CLIO Kill Cover Pro Artist Liquid Concealer can last on your skin for the whole day and protects it from dullness and darkness. It comes with a brush, which makes it easy to apply. You can also use it as a base before doing your makeup.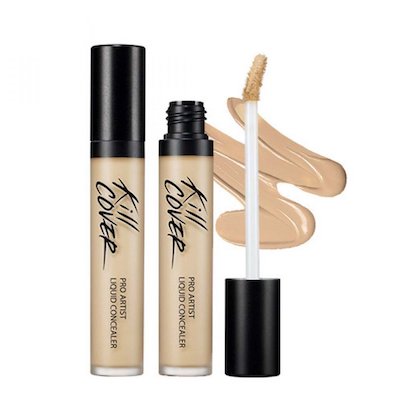 ---
---
This concealer shows optimistic results on the skins of both men and women. It comes in a pen form, which makes it very easy to apply. You can use it as a spot treatment. Overtime, this product has become a secret for men's handsomeness as well.
BLACK MONSTER Concealer Stick hides acne scars, red patches, blemishes, dark circles. It also helps in controlling sebum and is sweat proof as well, which makes it popular amongst both men and women. So if you are anxious about your dark spots and marks, then this is the key solution to all your problems.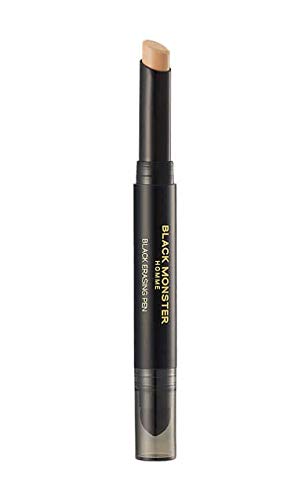 ---
Korean concealers are great skin healers that have good coverage capacity. Adding a concealer to your daily skin care routine can hide your dark spots and add more years to your skin's life. It covers marks, blemishes, acne scars, and pigmentations. 
So, while you wait for your skin care products to work, you can use Korean concealers for the time being for the best results.
Check out other must-read articles from KoreaProductPost:
Our editors independently select all products featured on KoreaProductPost. However, we may earn an affiliate commission when you buy something through our retail links.